Infrastructure
Sources: Philly DA Krasner to name new heads of two key units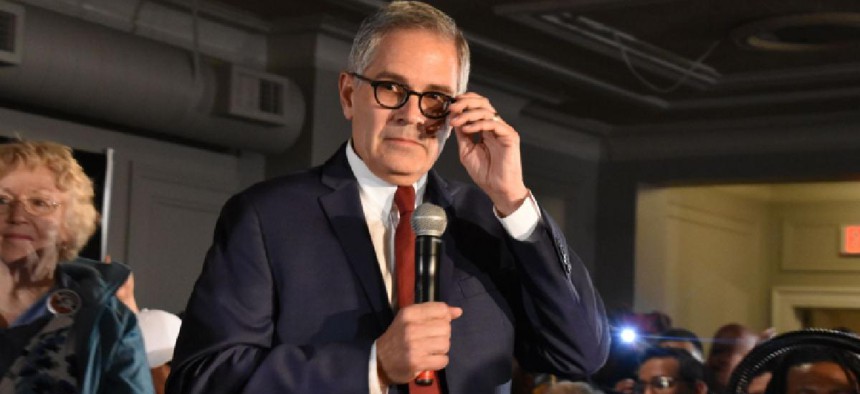 While on the campaign trail, part of Philadelphia DA Larry Krasner's sales pitch for radically upending Philadelphia's criminal justice system was the promise of attracting national talent.
"If we are to judge by what's happened in other jurisdictions, the office will become a tremendous magnet for new talent," Krasner told The Intercept last year. "There are a ton of people who are either coming out of law school or who are mid-career who would love to work in a truly progressive DA's office."
Media attention since his inauguration has largely focused on the sudden dismissal of 31 employees last week – and the ensuing court delays. But sources inside the District Attorney's Office say Krasner will soon announce one of his first high-profile hires: former Dallas County conviction integrity unit chief Patricia Cummings.
Cummings left the Dallas CIU – which reviews old cases for wrongful convictions – last year and will now reportedly head up the Philly DAO's similarly focused conviction review unit. She is often cited for her work on the Michael Morton case – Morton, sentenced to life for a Texas homicide in the 1980s, was exonerated by new DNA evidence in 2011. 
Cummings was part of the team behind the Austin man's post-conviction appeal efforts, which ultimately revealed that a prosecutor in his murder case had concealed exonerating evidence years prior. 
A prosecutor in that case was jailed and disbarred in 2013, while the revelations prompted the passage of the "Michael Morton Act," requiring the disclosure to defense attorneys of all police reports and witness statements beyond simply those that show guilt. 
At a Tuesday press conference, his first since the firings, Krasner trotted out several new interim administration figures, most notably new homicide unit boss Anthony Voci Jr. – a onetime Philly ADA-turned defense attorney. Krasner also announced that Mike Lee, a defense attorney known for operating expungement clinics, will serve as interim head of the legislative unit, while nonprofit director Movita Johnson-Harrell will oversee the DAO's victim services efforts. Former Schnader Harrison attorney Nancy Winkelman will act as interim supervisor of the department's law division, which handles appeals as well as civil and federal litigation.
Voci's hiring bumps ADA Brian Zarallo out of the top spot in the department's homicide squad. Sources say Zarallo, who was among those rumored to be the Friday hit list of dismissed staffers, will instead be moved to oversee a revitalized major trials unit. That unit had been phased out under disgraced DA Seth Williams as he shifted the office towards a more decentralized prosecutorial model.
Rumors continued to swirl within the office that more employees will soon be asked to resign or reapply for their jobs at a lower salary. The DAO has declined to comment on ongoing personnel changes.