Gun Control
PA lawmakers introduce legislation in response to Parkland shooting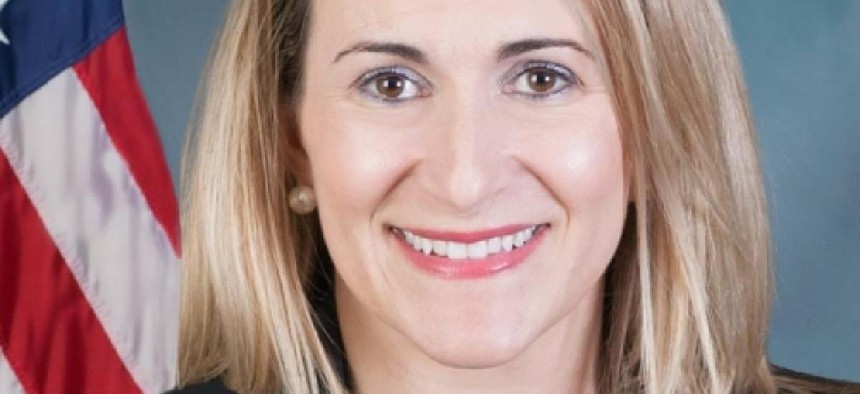 Following the school shooting in Parkland, Florida, Pennsylvania lawmakers are introducing legislation aimed at preventing a similar tragedy from happening in the Commonwealth. In 2006, Pennsylvania was the site of one of the most notorious school shootings in American history when an armed kidnapper took hostage, and then killed, a number of girls in a one-room Amish school in Nickel Mines, Lancaster County.
One House lawmaker, Rep. Rosemary Brown (R-Monroe), announced on Tuesday she was sponsoring a bill aimed at school safety.
Her legislation, which has yet to be formally introduced, was described as requiring schools to establish a primary entrance or entrances where metal detectors would be placed, and requiring at least one armed security officer to be at the school during school hours and at after-school events.
The bill would also provide state funding for that mandate, which was said to be patterned on the security measures at federal facilities.
"We simply must stop being reactionary each time one of these horrendous, senseless acts of violence occurs in our schools or any public setting for that matter. Very sadly, the trend of school shootings and violence continues to occur and the fears of our children, teachers, parents, guardians and community members remain at an all-time high," Brown said. "As legislators, it is our job to create laws to benefit the people of Pennsylvania. Our students deserve to have an educational environment that is safe from harm where they can focus on learning. No parent should worry about their child's safety when they send them to school. The time is now for us to take proactive action."
Rep. Warren Kampf (R-Chester) is also seeking to prevent mass shootings, wherever they might occur.
Like Brown, he announced Tuesday he is introducing a package of bills he hopes will prevent more mass shootings.
"I am the father of two young children in our public schools. I could not imagine the anguish if anything happened to them – or anyone's children – and while some will refuse to act, I will not," he said. "The issue of public safety isn't Republican or Democrat; it is the job of every elected leader, regardless of party. This is a complex problem and as much as both sides like to formulate simple one-sided narratives, the fact is, fixing it will require everyone to re-examine their beliefs and act now." 
The bills will focus on identifying potential perpetrators of mass shootings before they begin, providing more funding for mental health screening and treatment, implementing background checks on all firearm purchases, banning "bump stocks" and high-capacity magazines, and making resources available to schools to increase safety measures, among other measures.
"I have spoken with Second Amendment advocates and people who despise all firearms. I have spoken with members of law enforcement and concerned moms. I believe that we can take actions like these that help protect the public while still preserving the Second Amendment rights of Americans," he stated.
In the Senate, Sen. Daylin Leach (D-Montgomery) stated earlier this week that he would be introducing legislation that would allow courts to seize the guns of people deemed a threat for perpetrating gun violence.
Leach's bill would give Pennsylvanians the right to petition a court for a protection from abuse order when they see or believe someone is doing something threatening. If approved, the order would temporarily separate the named individual from their firearms until a full hearing on the matter can be held.
"Frequently, when there are mass shootings, we see stories about how the shooter made threats, posted on social media, and did all kinds of things showing that he was a danger to the community – yet nothing was done to prevent him from shooting innocent people," Leach said. "My new bill would allow a judge to separate dangerous people from their guns until they get the help they need. We owe it to ourselves, our families and our communities to do this."
Similar proposals have been enacted in six other states, and, they – along with Leach's proposal – place a burden of proof on the petitioner to show, by a preponderance of the evidence, that words or actions of a respondent create a reasonable belief that the respondent is a danger to the community.
In the House, similar legislation was said to be forthcoming from Rep. Todd Stephens (R-Montgomery) to allow a county district attorney or family members to seek an Extreme Risk Protective Order that would allow a court to take away a person's firearms when a person subject to the order poses an extreme risk to themselves or others.
"It is clear that we must do more to address the issues arising from those with mental health issues who pose a threat to themselves or others," Stephens said. "We must create a way for family members or law enforcement to ask a judge to temporarily prohibit certain individuals from possessing firearms or ammunition, and to relinquish any firearms or ammunition they may currently have, to prevent them from doing harm." 
Jason Gottesman is the Harrisburg Bureau Chief of The PLS Reporter, a news website dedicated to covering Pennsylvania's government.