Miccarelli allegations put renewed focus on #MeToo legislation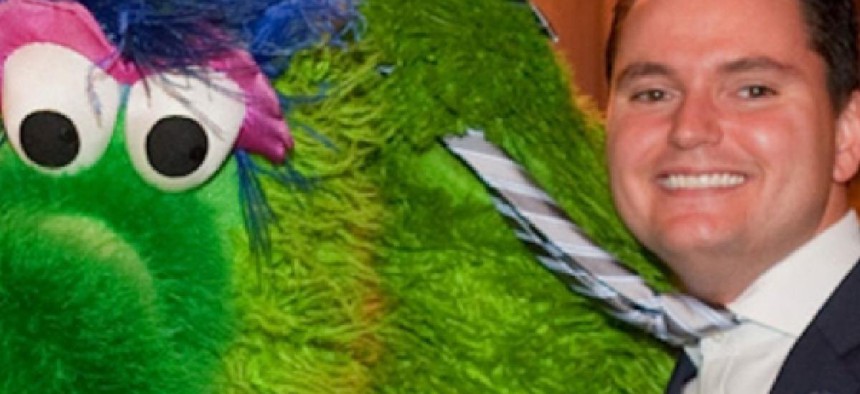 Recent sexual misconduct allegations against state Rep. Nick Miccarelli (R-Delaware) are putting a renewed focus on #MeToo legislation currently awaiting action in the state Capitol.
According to a joint report from the Philadelphia Inquirer and state government weekly The Caucus, Miccarelli has been accused by a state official and a political consultant of sexual misconduct involving violence, harassment and otherwise threatening behavior.
The papers also reported that the survivors of Rep. Miccarelli's alleged actions were reluctant to report his actions out of fear of reprisal.
Thursday, the report of the allegations, coupled with the reluctance of the survivors to come forward, led to a renewed focus on passing #MeToo legislation that would provide a centralized reporting and investigative office for allegations of sexual harassment and/or misconduct.
"Both survivors in this case said they remained silent for years because they feared speaking up would threaten their careers and even their lives. That is not the first time we've heard this, that there's been fear of retaliation of women who work in the state Capitol," said Rep. Leanne Krueger-Braneky (D-Delaware). "Right now, there are four different processes for four different legislative caucuses and, ultimately, political leaders in each caucus get to decide how complaints are handled. This is not a victim-centered approach."
Krueger-Braneky is the prime sponsor of House Bill 1965, also known as the #METOO Act, which would create an independent Office of Compliance – modeled after the Independent Fiscal Office – that would be responsible for hearing allegations of sexual harassment and misconduct in the state Legislature, investigating the allegations and making appropriate determinations.
The legislation currently has 53 cosponsors representing members from both sides of the aisle and has been referred to the House Labor and Industry Committee, but has yet to see any action or be scheduled for a vote or hearing.
"We need due process for the accused, but it's also time to end the culture of fear and take the politics out of the process and stand with the victims," Krueger-Braneky said Thursday.
She was not alone.
At a news conference on the Miccarelli situation Thursday, she was joined by a number of her colleagues in support of legislative leaders doing more to eliminate a culture of fear in the Capitol as it relates to reporting incidents of sexual assault and/or harassment.
"It is clear that we need one independent system in the state Capitol for people to report sexual harassment complaints, and know they have been taken seriously," said Rep. Patty Kim (D-Dauphin). "The culture in this place is as stuffy and dusty as my grandfather's attic. We women here, and the supportive men behind us, want to open the windows, shed light on sexual harassment and misconduct issues, and not sweep it under the rug anymore."
Krueger-Braneky also added to the growing chorus of lawmakers, including Gov. Tom Wolf, who have called on Miccarelli to resign.
While, according to reports, Rep. Miccarelli has vehemently denied the accusations made against him, a statement from House Republican leadership said that there is an investigation currently underway regarding the allegations.
Still, however, the caucus leadership joined together Thursday afternoon to call on Rep. Miccarelli to resign in the wake of the allegations.
"The nature of the allegations raised against Rep. Nick Miccarelli are very serious and they should be thoroughly investigated by law enforcement. The complainants deserve to have their allegations addressed by law enforcement and to see the legal process move forward. We recognize the right of every American to due process through our court system and to remain innocent until proven guilty," read a joint statement. "But, what we have in front of the House right now is about the integrity of the institution, the safety of its staff and members, and the best paths forward for the individuals involved – the accusers and accused, as well as their respective families. With that in mind, it would be in the best interest of all involved if Rep. Miccarelli would resign."