Elections
Sources: US Rep. Costello to drop out of PA-6 race before May primary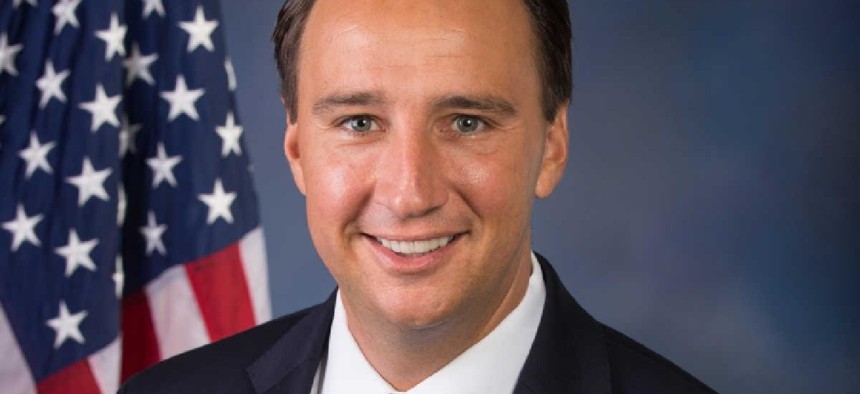 Sources have told City&State PA that Republican U.S. Rep. Ryan Costello has decided not to seek reelection in Pennsylvania's hotly contested Sixth Congressional District.
Despite filing petitions on Tuesday to run for another term, four Republican sources said Costello indicated at a recent meeting with state and local GOP officials that he intends to drop out of the race in the weeks before the May Primary. The sources all spoke on the condition of anonymity, citing the sensitive nature of the meeting.
Costello reportedly met with state party chair Val DiGiorgio, former 6th District Congressman Jim Gerlach and several other top Republicans early Friday. According to sources, he indicated that he intended to seek a job in the private sector rather than face a costly reelection fight.
Long pegged by opponents as a particularly vulnerable Republican incumbent, the two-term Congressman had reportedly been eyeing an exit for weeks. While Costello eventually submitted petitions in time to make it on the ballot, Republican sources described the last-minute effort as both hurried and half-hearted – even the Congressman seemed unsure if he would see the campaign through.
Top adviser Vincent Galko, Costello's campaign spokesperson, and Chester County GOP Executive Director Thomas Donahue were all ominously silent when asked to comment on Costello's reelection plans Friday afternoon. Although he was said to be in attendance when Costello broke the news, DiGiorgio also did not respond to a request for comment about the nature of the Friday meeting.
Some had speculated that Costello would drop out after the U.S. Supreme Court declined to hear the GOP challenge to the state's new congressional districts. Many observers say the new Sixth District, in the highly competitive Philadelphia suburbs, is even more favorable for Democratic candidates – last month, Costello called for the impeachment of the state Supreme Court Justices involved in that decision. A bruising Republican loss in this month's PA-18 special election also sent shockwaves across the national GOP landscape and is generally seen as an ill omen for upcoming midterms across the country.
If true, Costello's decision not to run would put suburban Republicans in a tight spot. Despite his apparent vulnerability, local party leadership are short on alternative candidates with strong name recognition. 
Recently, county-level Republicans told reporters they were still scouting possible replacement candidates. But as the petition deadline passed, only local lawyer Greg McCauley had filed signatures to run as a Republican.
An attorney and Chester County native, Costello had held several county positions for years before scoring a congressional win in 2014. Recently, he had been tarred for supporting legislation that critics say defanged federal attempts to crack down on pharmaceutical opioid manufacturers – and which has been cited as one of the factors hindering government response to the opioid crisis.
Democrat Chrissy Houlahan, a veteran and former CEO, is currently running for her party's nomination in PA-6.