Infrastructure
Winners and Losers for the week ending April 20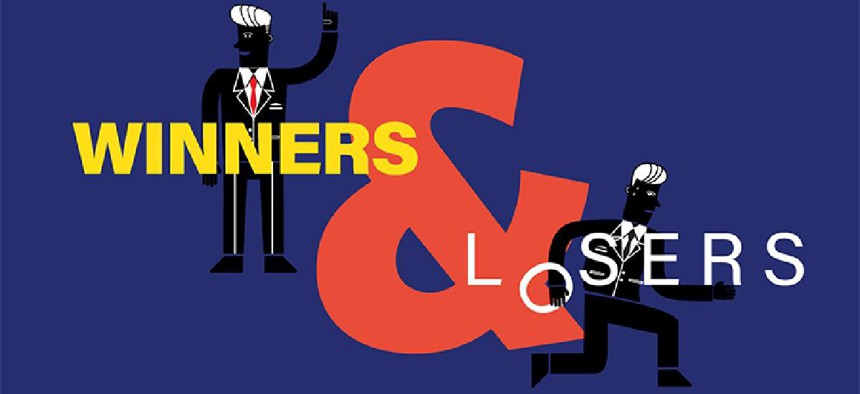 When we found out about and subsequently covered the dustup between state Rep. and chair of the House State Government Committee Daryl Metcalfe and committee member state Rep. Chris Rabb (h/t Raging Chicken Press), we never thought it would lead to one of the more remarkable Facebook posts by an elected official in recent memory.
Over the course of a rant – really, there is no better word for it – posted to his Facebook page, Metcalfe called Rabb "Another lying Philadelphia Liberal Democrat Legislator." He didn't stop at Rabb, though: he torched "lying homosexual Rep Brian Sims" and touched on "constant touchy-feely Rep Matt Bradford" before burning down the house by acknowledging that "I block all substantive Democrat legislation sent to my committee and advance good Republican legislation!"
Kudos to Metcalfe for his honesty. It's rare indeed that so many bulletin board-worthy inspirational quotes are provided so willingly. Expect to see snippets from his post throughout the election.
WINNERS
Conor Lamb: Thanks to putative primary opponent Ray Linsenmayer dropping out of the race, Lamb can keep his powder dry and coffers untouched now that he knows he will be the Democratic nominee for the 17th Congressional District seat.
Guy Reschenthaler: the state senator and candidate for the PA-14 Republican nomination almost doubled up his rival, state Rep. Rick Saccone, in fundraising over the past month. Saccone still has three times as much cash on hand, though – thanks in part to reserves left over from his losing effort in March's PA-18 special election.  
Stewart Greenleaf: As he enters the home stretch of his legislative career, the longtime state senator is earning well-deserved accolades for his evolution on criminal justice. Not only has he done a 180 from his earlier tough-on-crime stance to become an advocate for criminal justice reform, but he has walked the walk, introducing a raft of legislation to move criminal justice reform forward in the commonwealth.
LOSERS
Richard Ross: What a difference a couple of days and overwhelmingly negative reaction on an international scale can make. Philadelphia's police commissioner went from staunchly defending the actions of his department in arresting two men for Sitting While Black in a Center City Philadelphia Starbucks to offering a public mea culpa to the men for the incident.
Nick Miccarelli: The embattled House member earned a return trip here thanks to violating the state House policy on retaliation when he publicly named one of the women accusing him of sexual assault on his Facebook page. Despite the violation, there are still no plans to sanction him.
Gambling expansion advocates: In what gaming proponents have to hope is an aberration and not the start of a long-term trend, the latest state auction for mini-casino licenses drew no bidders this week – leaving the state with just five out of the 10 planned mini-casinos originally forecast in the expansion.