Infrastructure
Winners and Losers for the week ending April 27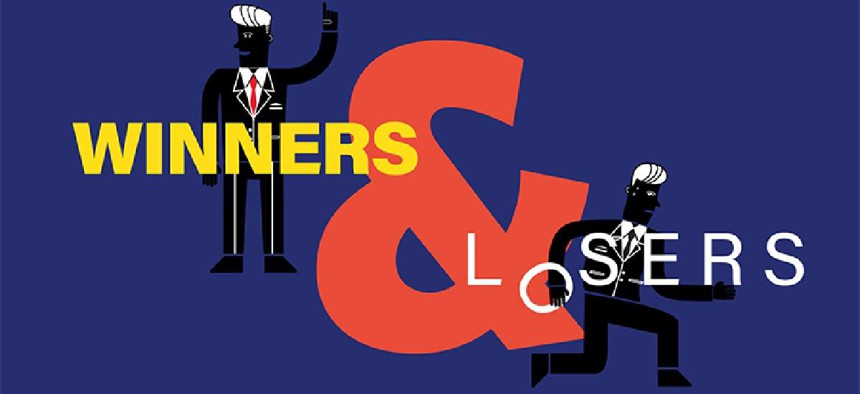 It's pretty rare to be able to quantify what justifies an appearance in this column. That's not the case with the latest example of why Philadelphia has landed on the wrong side of the ledger. The number tells you everything: $33.3 million, give or take. That's the amount that appears to be missing from the city's main bank account, according to an infuriating report by the Philadelphia Inquirer. The disaster has been years in the making, according to the officials interviewed, who also emphasized how better controls could have – should have – prevented such an occurrence.
For a city struggling to maintain and improve its revenue stream without resorting to even more taxes on an already-overburdened populace, it's a bad look. Having to pay out even more taxpayer funds for an outside accounting firm to figure out just how things went so wrong is an even worse look. Here's hoping City Controller Rebecca Rhynhart has enough room on her plate for yet another investigation into the city's infrastructure.
WINNERS
Meek Mill: The Philadelphia rapper was released from jail after a controversial five-month incarceration over probation violations – the culmination of a high-profile campaign to win his release that included billboards, prison visits by boldface names, and nonstop media coverage. Now that he's out, Mill plans to begin using his experience and influence to work on criminal justice reform, tweeting "I understand that many people of color across the country don't have that luxury and I plan to use my platform to shine a light on those issues."
Gene Yaw: A Patriot-News profile spotlighted the Republican state senator from Lycoming County, who has become one of the driving forces behind the General Assembly's legislative efforts to combat the opioid crisis.
Nick Miccarelli: What is the embattled state Representative doing on this side, you may ask. After all, not only has he been accused of domestic violence by two women, but an investigation found that the DelCo Republican violated House policies on sexual harassment and workplace violence. The answer: Despite all of the above – not to mention his naming one of his accusers despite an order for him expressly not to do that, the only repercussion Miccarelli has faced from the House thus far is House GOP leadership calling for him to resign. More of a non-binding suggestion, really. He keeps all of his legislative trappings and continues to inch closer to that magical 10-year mark when he can exit with a lifetime health, dental, vision, prescription, and long-term care insurance package.
LOSERS
Michele Lawrence: When one of your big campaign selling points is that you've got 28 years' experience in the banking industry, failure to file the mandatory campaign finance report detailing contributions and expenses is kind of a bad look. Yet that's what Lawrence, who is challenging incumbent US Rep. Brendan Boyle for the Democratic nomination in PA-2, did – or didn't do.
PA GOP: Ahead of what is predicted to be the most difficult midterm election for Republicans in years, a City & State investigation reports the Republican State Committee of Pennsylvania is having trouble filling both its coffers and staff positions.  
Eric Bower: The Bloomsburg mayor was arrested on charges of soliciting and patronizing a prostitute.