Infrastructure
Winners and Losers for the week ending April 6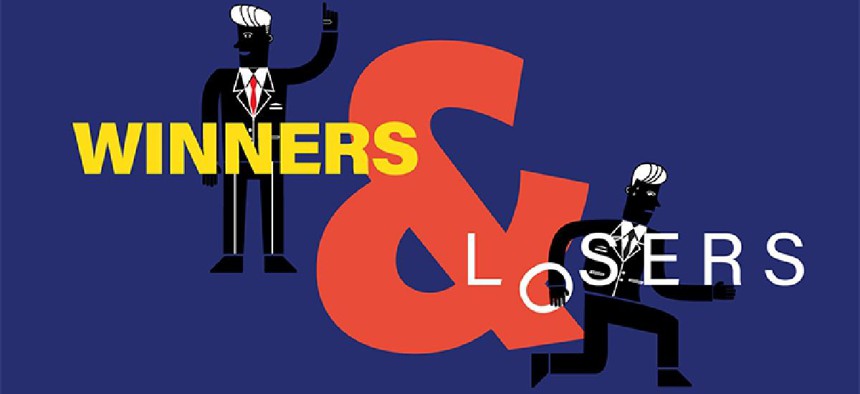 Imagine you've got an employee – a senior-level manager in charge of leading a crucial division of your business.
Now imagine that this employee has been profligate in a number of areas, spending enormous amounts of capital on redundancies, vanity projects, co-opting perks that were rarely if ever used by his predecessors, systematically eroding employee morale, and eliding human resources and company policy to financially reward his protégés, among other malfeasance.
Then, when asked to explain himself and his actions, he lies.
What would you do? 
In the upside down administration, EPA head Scott Pruitt, despite being caught taking advantage of taxpayer dollars to lavish himself with everything from his own "Get Smart" cone of silence to 24-hour security for trips to Disneyland to sneaky-as-hell raises for two lieutenants, has gotten repeated votes of confidence from his boss, President Donald Trump.
The answer why isn't hard to divine: In addition to continuing to follow his reality-show instincts to do the opposite of what is expected of him, the president truly believes that Pruitt is the single most important avatar for fulfilling his raison d'etre of dismantling as much of President Barack Obama's legacy as possible. Emissions standards, protecting waterways from effluents, continuing to deemphasize the role of coal and the corresponding rise of renewable energy, joining the Paris Accord on fighting global warming – these and more high-profile 180s from common sense and global accord are more than enough to justify Pruitt's existence to the president.
Whether the secretary can continue to hold that perch is another story. When Fox News turns on you, as demonstrated by a surprisingly hard-hitting interview and followup stories, and when a slowly growing number of GOP pols begin calling for your removal, the writing is on the retaining dam.
For a president and a party obsessed with weakening government unions to make it easier to fire workers who are ineffective at their jobs – and wasting taxpayer dollars as a result of their incompetence – this certainly seems to be another example of how only parts of the swamp are in need of draining. 
WINNERS
Gov. Tom Wolf: It was twice the good news for the Democratic incumbent this week, as his campaign reported campaign coffers filled with $14.7 million in contributions following a $5 million first quarter; he then got to watch GOP gubernatorial candidate Paul Mango attack Scott Wagner, his rival for the party's nomination, in an ad that labeled Wagner as a slumlord, deadbeat dad and bad businessman.
John Green: The former Philadelphia sheriff beat the odds and the feds this week, as he was acquitted on all five counts of corruption charges lodged against him for alleged crimes committed during his tenure. The news wasn't all good for Green: prosecutors are contemplating retrying Green on two counts where the jury did not reach unanimous verdicts.
Vaughn Spencer: The former Reading mayor is enjoying a brief reprieve now that his trial on corruption charges has been delayed – the judge in the case granted the request of Spencer's co-defendant's counsel for the extra time to review not just this case but the testimony from the recent trial of convicted former Allentown Mayor Ed Pawlowski.
LOSERS
Bill Higgins: The now-former Bedford County DA stepped down after being charged by AG Josh Shapiro with leaking information to female drug dealers and giving them lenient treatment in exchange for sex.
Kathleen Kane: Shapiro's predecessor found out this week that per a judge's ruling, she can be sued by her former prosecutor Frank Fina for making threats to him via proxies on numerous occasions.
Hog farmers: If the trade war between the US and China moves from looming to full-scale, the damage to the state's pork industry, which exports $67.5 million worth of product annually, will be catastrophic.