Infrastructure
WInners and Losers for the week ending March 30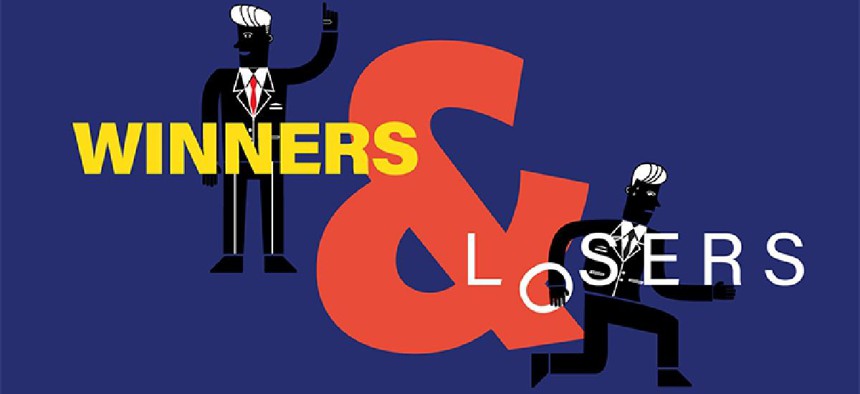 This week's Twitter firing of Secretary of Veterans Affairs Dr. David Shulkin came as no surprise – Shulkin's name had been dangled as the next candidate to be shown the door for weeks, with speculation increasing after several news cycles' worth of well-deserved blowback over his questionable travel choices, as well as the unseemly spectacle of Shulkin claiming – accurately, it turned out – that his own staffers were conspiring to set the stage for his firing. 
Shulkin's exit resonates in Pennsylvania not just because of his extensive ties to the state, including serving as Chief Medical Officer of the University of Pennsylvania Health System, the Hospital of the University of Pennsylvania, Temple University Hospital, and the Medical College of Pennsylvania Hospital, and as Chairman of Medicine and Vice Dean at Drexel University College of Medicine. He proved to be a force for change in the notoriously moribund VA, notching a number of crucial improvements for the nation's veterans, including the almost 350,000 veterans living in Pennsylvania.
With his ouster – he explicitly rejects any suggestion that he resigned, which could have major consequences for any effort by President Donald Trump to replace him – the uncertainty, fear and entropy that have seeped into so many other areas of government during the Trump administration's tenure now seem all too likely to bring down the already tenuous efficacy of the VA. 
Although it has proven to be a fool's errand too many times to count, here's hoping that the president's repeated statements of appreciation for those who have served our country will translate into better service and care for them after their tours have ended – and not become a preamble for privatization.
WINNERS
Guy Reschenthaler: The state senator got a huge boost in his quest to become the Republican candidate in the new PA-14 Congressional District when US Sen. Pat Toomey switched his support from failed PA-18 candidate Rick Saccone to him.
Ray O'Connell: After 12 rounds of voting, the veteran Allentown City Council member was picked to become the city's next mayor, taking over the office from Ed Pawlowski, who resigned last month after being convicted on 47 felony counts.
Mike Stack: It turns out that there is no place like home – or, in this case, Northeast Philly – for the lieutenant governor: a Commonwealth Court judge ruled that Stack could claim his mother's home as his address for his reelection bid, thus allowing him to stay on the ballot.
LOSERS
Ryan Costello: The Congressman's official announcement that he wouldn't run for reelection in the newly drawn PA-6 was infused with an almost petulant anger that the removal of his GOP-gerrymandered district left him no choice but to take his ball and go home instead of trying to play with the new kids on the block.
Larry Krasner: Philly's DA must hope that the third time's the charm for the current skein of revelations about his past tax issues. He hit the terrible trifecta when the Inquirer discovered that a real estate company tied to him owed some $37,000 in unpaid property taxes in 2015.
George Badey: This week's smdh winner – in a landslide – is the current candidate for the Democratic nomination for PA-5. When asked why, in what has become The Year of the Woman, Badey was asked, should voters select a male candidate? Part of his answer: "I don't think a woman can win this primary." Annnnndddd scene.