Infrastructure
House committee mulls request for special session on fire, EMS issues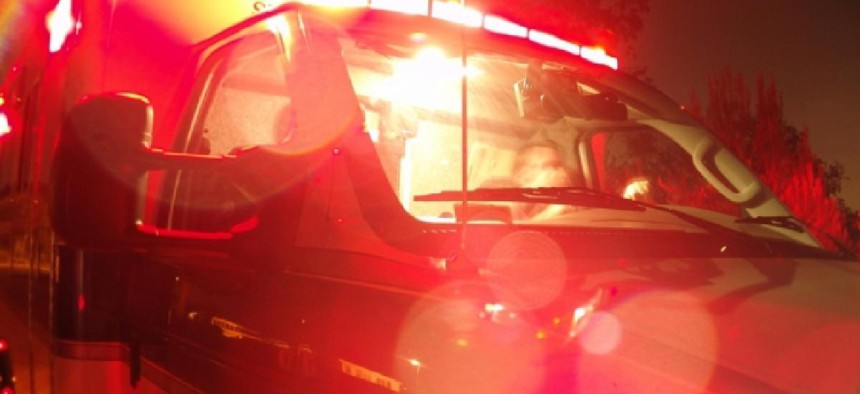 House Veterans Affairs and Emergency Preparedness Committee chairman Stephen Barrar (R-Delaware) offered an unusual coda to an otherwise routine committee meeting Wednesday by asking if the legislature should hold a special session to deal with the decline in volunteer firefighters throughout Pennsylvania.
Barrar spoke following a vote to extend the deadline for a study authorized by the passage of SR 6 in 2017, which was designed to improve the delivery of EMS services in the state. He said the idea of a special session was floated by the Pennsylvania State Association of Township Supervisors, an organization representing township governments throughout the commonwealth.
PSATS passed a resolution at their annual conference in late April asking Gov. Tom Wolf to call a special session addressing the "volunteer crisis" in fire and EMS.
The authority to call the legislature into special session resides with the governor, who may do so of his own accord or when petitioned by a majority of both chambers.
"It's time that our hard-working fire companies and volunteers receive the attention and recognition they deserve from Harrisburg," said PSATS president Shiri Barnhart at the conference.
According to PSATS, fire company volunteers have dropped in number from 300,000 in the 1970s to 50,000 today. Barnhart warned that member communities would be faced with paying nearly $10 billion a year for fire and EMS coverage if the volunteer model dies out.
For his part, Barrar said "I would like to get that ball rolling," but suggested a special session may be premature before the SR 6 task force concludes its work. He reported the commission has met three times thus far, and with the deadline extension will have until Nov. 30 to present its work to the legislature.
Other members of the committee reacted to the idea of a special session.
Rep. Frank Farry (R-Bucks), a volunteer fire chief, seemed cool to the proposal. He said he would prefer to see lawmakers work on existing proposals moving through the House and Senate over the coming months, in parallel with budget negotiations.
"We can just move forward with those bills in June," he said.
Farry said waiting until the fall, when lawmakers may be preoccupied by reelection campaigns, or 2019, will just mean fire companies are that much more depleted when help arrives.
Minority Chairman Chris Sainato (D-Lawrence), though generally supportive of the idea, indicated that special sessions historically tend to have more symbolic value than any material impact.
He said in that sense, though, a special session could further highlight the efforts already underway to improve the condition of volunteer fire and EMS services.
Barrar agreed with the value of raising awareness. He contended there are even lawmakers, for example, who do not understand the depth of the volunteer problem.
"I can tell you what, there are members that don't believe that there is actually a crisis," he said.
Others, including Rep. Karen Boback (R-Luzerne) and Rep. Dom Costa (D-Allegheny), were wholly supportive of a special session.
Costa suggested a special session could run alongside the SR 6 commission in a collaborative effort.
Barrar advised that the next time both chambers are in session he intends to sit down with his Senate counterpart, Sen. Randy Vulakovich (R-Allegheny), to discuss how to move forward.