Elections
Leaked GOP memo calls for ethics investigation into Republican PAC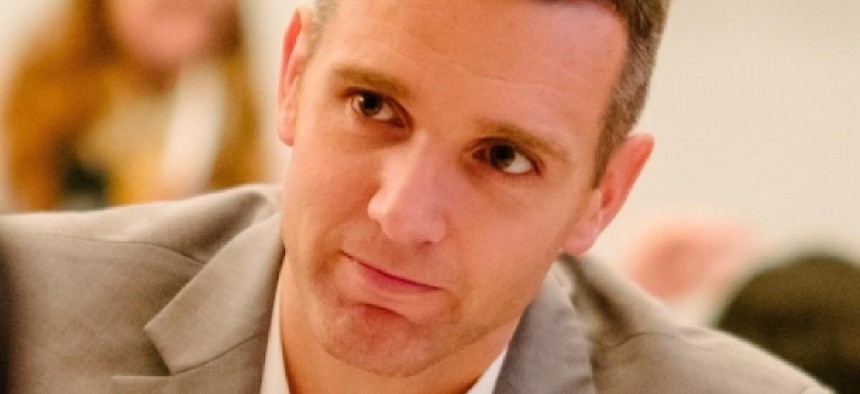 A leaked memo is shedding light on continued infighting between dueling ideological wings of the state Republican party ahead of a crucial primary contest.
The letter, obtained by City & State PA, comes from lawyers retained by the Pennsylvania Senate Republican Campaign Committee and calls for the Pennsylvania Department of State to conduct a formal audit of the Citizens Alliance of Pennsylvania, a prominent Republican political action committee. 
CAP, which advocates for small government and promotes far-right candidates, has sought to oust more moderate Republicans across the state. A spokesman for the PAC said the complaint was totally specious.
The letter, penned by Kleinbard lawyer Matthew Haverstick, cites CAP's allegedly inappropriate involvement with Jeremy Shaffer, president of the Ross Township Board of Commissioners, who is currently running against incumbent GOP state Sen. Randy Vulakovich in the 38th state Senate District.
The letter raises concerns about CAP's supposed failures to properly disclose donors and prohibited coordination with the Shaffer campaign. Campaign finance codes prevent independent expenditure committees – so-called "super PACs" – from directly coordinating with candidates for office. 
"Identical staff and consultants have been utilized by CAP and Mr. Shaffer, who is a candidate for that seat. This raises the critical question of whether CAP is violating established law," the letter reads. "This issue deserves a full investigative audit. Further, federal law limits the permissibility of coordination between independent expenditures and individual candidates, in this case, Mr. Shaffer."
But CAP boss Leo Knepper said the complaint had gotten key aspects of his group's structure wrong – the group had incorporated both a 501(c)4 and a conventional political action committee.
"We can talk to each other all day as long as we're not a super PAC. Which we're not," he countered. "The SRCC does the same thing."
He added that CAP was in full compliance with all financial disclosure laws and that those complaints were an attempt by the SRCC to crack open CAP's donor list in order to punish Republicans funding primary challenges against GOP incumbents. 
He described the recent complaint as a sign of anger or desperation.
"They don't want to lose," he said, of the 38th District primary. "This is the first really competitive Senate primary we've been involved with and they'd rather defend a milquetoast Republican against a more conservative Republican than save money for the general election."
Haverstick said only that the complaint was merely intended as an effort to ensure that primary races were conducted openly and honestly.
"The SRCC has an obligation to its members and candidates to make sure everyone is playing by the rules," he said.
Until recently, CAP and its members had also been linked to gubernatorial candidate Scott Wagner. However, Wagner, who is also a state senator, abruptly cut ties with the organization over a mailer it distributed attacking 28 Republican lawmakers that opposed anti-union legislation that had been circulating through Harrisburg.
More recently, the group had sent a letter to its donors about the SRCC wasting money protecting candidates like Vulakovich instead of saving for the General Election. 
Knepper believes this communiqué is what prompted the SRCC's complaint.
"The same refrain we always hear is that were not helping elect Republicans. But that's not our job; that's their job," Knepper said of the SRCC. "Our job is to elect candidates who are pro-free market and share our philosophy about governance...We're more selective."