Infrastructure
Winners and Losers for the week ending May 11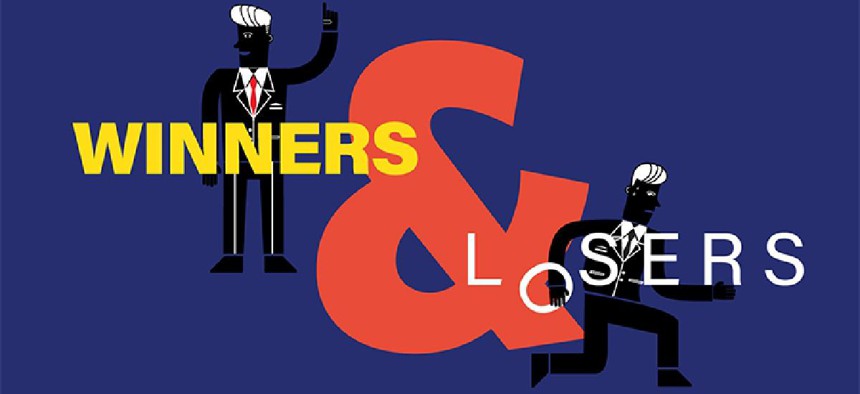 Just vote, baby. Whether you're deciding on candidates and ballot questions in the Philadelphia region, Pittsburgh, Harrisburg and beyond, make Tuesday's primary – and your enfranchisement – count.
WINNERS
Pennsylvanians' health: A bill moving through Philadelphia City Council would require chain restaurants to label sodium content on menu items, and Gov. Tom Wolf announced he would use Pennsylvania's $118 million portion of Volkswagen's fine for cheating on diesel emissions tests in the US to improve air quality in the state.
School funding advocates: A lawsuit to force Gov. Wolf and the legislature to more fairly fund school districts with lower tax bases survived yet another challenge by the governor and legislators to throw it out rather than be forced to equitably provide for students across the state.
Advertising outlets: If you weren't able to generate revenue during the GOP gubernatorial primary, you just weren't trying: Between them, candidates Scott Wagner, Paul Mango and Laura Ellsworth have spent an estimated $20 million in the run-up to Tuesday's primary.
LOSERS
Sean Kilkenny: The candidate in the Democratic primary for the state House 177th District sent out a deceptive mailer that inaccurately used City & State PA reporting to erroneously claim that rival Joe Hohenstein was "a terrorist sympathizer."
Dom Costa: Not content to simply duck debating opponent Sara Innamorato in the Democratic primary for the state House's 21st District seat, Costa has also been mounting a write-in campaign to be the GOP nominee in the district as well, thus ensuring himself a spot on the November ballot if he does lose to Innamorato on Tuesday.
The PA GOP: How bad has the internecine warfare over the Republican primary for the 38th Senate District gotten? Bad enough that the Pennsylvania Senate Republican Campaign Committee, which is backing incumbent Randy Vulakovich, is calling for the Pennsylvania Department of State to conduct a formal audit of the Citizens Alliance of Pennsylvania, a prominent Republican political action committee supporting challenger Jeremy Shaffer.