Republican
PA Rep. Heffley holds off on bill critics linked to payday lending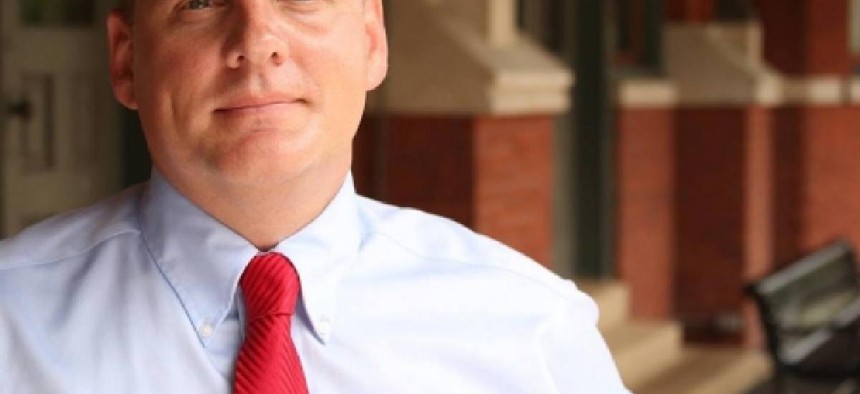 While most of the Capitol was preoccupied with passing a $32.7 billion state budget, a last-minute push to pass legislation critics said would have legalized a form of storefront payday lending appears to have stalled in committee.
State Rep. Doyle Heffley, the bill's sponsor, had earlier promised amendments to the legislation to address the fears of a coalition of interest groups opposed to House Bill 2429. This week, a scheduled Commerce Committee vote was abruptly canceled.
"I'm not trying to sneak anything through," he said, referencing criticism of the bill, which was not initially scheduled for a public hearing. "We're just still working on language...there's a lot of things happening with the budget this week."
Heffley added that he had not been able to come up with mutually agreeable amendments to the legislation and that revisions may not materialize until the fall session.
"It's not going to before the budget passes. I don't know that with all that it's going to be ready this summer," he said. "I talked to every lobbying group opposed to the bill and I told them in good faith that we'll work on it, and we will."
The bill would have loosened restrictions on loan referral fees in a way that critics said would have created a de facto system for storefront payday lending in a state that has some of the strongest usury protections in the country. 
Heffley had previously denied that the bill was aimed at legalizing payday lending, but had struggled to articulate exactly what the purpose of the legislation was.
Democrats speculated that the bill was being held because it lacked support.
"I don't know why the meeting's off, but being short on the votes is a reasonable theory," said House Democratic Caucus spokesperson Bill Patton.
Groups like Philadelphia-based legal aid society Community Legal Services, which had opposed the legislation with other groups, were jubilant that the bill was being held for now.
"We are thankful for Committee members who refused to advance this predatory bill," said CLS lawyer Kerry Smith. "Our understanding is that the Committee may schedule a hearing on the bill over the summer. We will remain vigilant in working to keep payday predators out of Pennsylvania."
However, sources said that the payday lending lobby, which had supported HB 2429, was pushing for a summertime hearing in Philadelphia to revive interest in the bill and speed its ultimate passage.
An aide to state Rep. Brian Ellis, who chairs that committee, did not respond to a request for comment on Tuesday about future hearings. 
Heffley said he would be open to holding public discussions of his bill.
"I wouldn't be opposed to a hearing. It's not the intent of this bill to be any kind of payday lending," he said. "People have a lot of concerns about fees – we're going to work on that."