Infrastructure
Philly Council adjourns: Construction tax, squatting, immigrants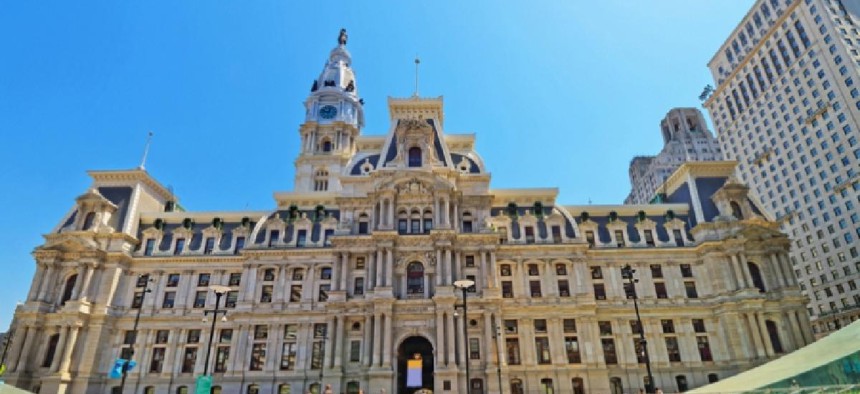 Philadelphia City Council adjourned for the summer after passing a $4.7 billion budget plan and a controversial construction tax that had pitted the Mayor's Office against some legislators. 
Council had pitched a counterproposal to a budget proposed by Mayor Kenney that would have hiked property taxes in order to send additional funding to city schools. The Council plan would have used hoped-for savings from the declining inmate population in local jails to patch the budget without the tax hikes, among other tweaks.
That proposal passed 16-1. Kenney praised the swift passage of the budget but repeated past concerns that the proposed funding for the school district might never materialize.
"We are grateful that City Council has seen fit to approve the great majority of my Administration's proposed funding package for the School District," he wrote in a prepared statement. "However, we should be clear that this amount does not provide the long-term financial stability to the District that would ensure the preservation of its important academic gains of the past few years."
Meanwhile, the construction tax, which narrowly passed in a 9-8 vote, would draw revenue from a 1 percent levy on the estimated costs of construction projects in order to fund affordable housing projects. A related bill adds a variety of zoning bonuses to projects that add affordable housing.
Although backed by the Building Industry Association, the city's trade unions, close allies of Mayor Jim Kenney, had resisted the bill, saying it would drive away construction work. Some housing advocates had also opposed the legislation because it did not prioritize the neediest residents.
Unlike the spending plan, Council sources said that Kenney would likely to veto the tax bill. It was not immediately clear if Council President Darrell Clarke could gather the additional votes needed for an override.
Council also considered dozens of lesser bills, some of which were immediately voted through and several that will not be up for a vote until the fall.
Councilmember David Oh pushed through an anti-squatting measure in an 11-6 vote. Oh has asserted that illegal squatting is widespread, although his office could produce little data to that effect. Critics say the bill would worsen a well-documented citywide eviction crisis.
Legislation sponsored by Councilmember Bobby Henon passed that will increase grant funding for a corporate tax credit that would provide funding to at least five additional community development corporations. CDCs provide neighborhood-level social service and economic development programs and partner with corporations for up $100,000 in annual funding via tax credits.
Councilmember Jannie Blackwell secured votes to appoint labor leader Sam Staten Jr. to the board of the Philadelphia Housing Authority.
Councilwoman Helen Gym called for a resolution to shut down the controversial Berks Detention Center, which houses detained immigrant families. Gym also introduced a bill that would create a task force to examine the problems with the city's own practices for placing delinquent youths.
Councilman Bill Greenlee introduced legislation that would ostensibly curb sex trafficking by clamping down on massage parlors that may be fronts for brothels. The bill would require massage parlors to register with the Department of Licenses & Inspection, restrict hours of operation and force more detailed record-keeping of services provided.
Councilman Kenyatta Johnson also introduced legislation for the fall that would expand senior citizen property tax protections to cooperatively owned buildings.
Correction: An earlier version of this story incorrectly reported that Council member Derek Green had introduced a CDC-related bill.