Infrastructure
Winners and Losers for the week ending June 22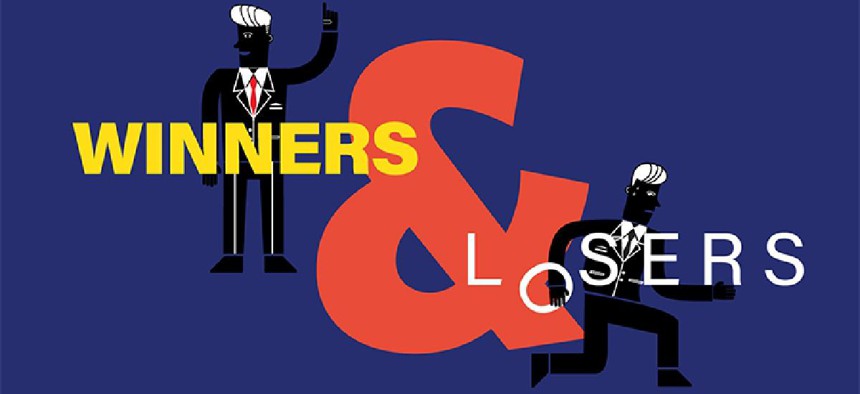 Does changing a policy to separate immigrant families so that it no longer resembles Nazi concentration camp practices to one that calls to mind the forced internment of Japanese Americans during World War II count as a win? How about if that change in policy was less a capitulation to universal condemnation and outrage, and more of a piece with a long game that has included cutting funding to organizations representing child immigrants and will now proceed to end the law prohibiting the indefinite detention of children and families?
As un-American as the family separation crusade has been, it has certainly been a boon for a select crew of kakistocracy capos. With so much attention focused on President Trump's self-inflicted crisis, a number of his appointees have escaped the level of scrutiny that would warrant above-the-fold headlines and congressional inquiries in the old days.
So if you're looking for something new to be outraged about that doesn't involve the president, his DHS secretary or his EPA head, why not check out the latest on Commerce Secretary Wilbur Ross and his myriad conflicts of interest; Interior Secretary Ryan Zinke's ethically problematic relationship with Halliburton; or Barry Myers, the nominee to head the National Weather Service – an agency he has been fighting for 30 years.
WINNERS
Scott Wagner: Sure, the crowds gathered outside the Republican Governors Association fundraiser were protesting, but at least they weren't protesting the GOP gubernatorial candidate, right? They were focused on the event's speaker, Vice President Mike Pence, who gave Wagner a ringing endorsement in his bid to unseat Democratic Gov. Tom Wolf.
Payday lending opponents: Once again, payday lending lobbyists and their allies in the House Commerce Committee tried to push through a bill that would have made it easier for the industry, which frequently preys on lower-income individuals who need smaller, short-term loans by charging exorbitant interest rates and fees. Once again, their efforts failed.
The Seersucker Caucus: For the eighth year running, this group has proven that summer fashion can trump the partisan divide. Both Republicans and Democrats filled the Capitol Rotunda, decked out in their finest lightweight finery in a show of sartorial comity.
LOSERS
The PA Supreme Court: In a move as stunning for its callous disregard for countless victims of sexual abuse by Catholic priests as for the damning lack of signatures affixed to its decision, the high court has indefinitely blocked the release of a grand jury report on sexual abuse committed by priests in six dioceses in the state and the Catholic Church's attempts to cover up the crimes. State Rep. Mark Rozzi, a leader in the fight for rights of sexual abuse victims, succinctly summed up the overall reaction to the court's decision, calling it a "travesty of justice and insult to all victims of childhood sex abuse."
John Fetterman: The Democratic candidate for lieutenant governor made news this week for having dropped 148 pounds off of his 6-foot 9-inch frame over the past year – he went from 418 pounds to 270 through changing his diet and exercise.
Jim Kenney: In an op-ed that was little more than a poor example of deflection, the Philadelphia Mayor tore into City Controller Rebecca Rhynhart for doing her job by releasing a scathing audit of the city government's financial management … and then he went out and commissioned a task force to do exactly what Rhynhart recommended. The commission will oversee the city's efforts to track down the missing $28 million and shore up its accounting practices. Too bad the task force includes two of the very people in charge of the cleanup it's supposed to oversee – not quite as questionable as hiring the accounting firm featuring a partner who was once suspended from practicing for two years by the SEC, but a whiff significant enough to potentially compromise the commission's independence.