Elections
Analysts increase odds for Dem congressional upset in NW PA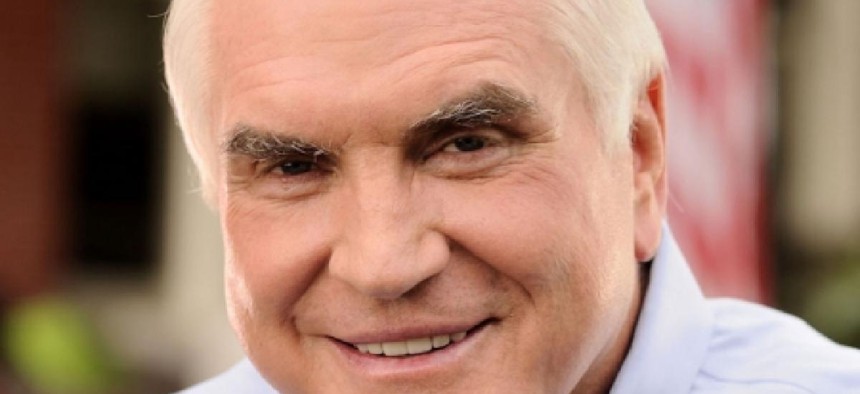 Analysts at the nonpartisan Cook Political Report made another surprise adjustment to their rating for a PA Congressional race – This time in favor of Democrats vying to unseat incumbent GOP Rep. Mike Kelly.
Days after putting incumbent GOP Congressman Brian Fitzpatrick on safer footing in Southeastern PA, Cook gave Democrats more of an edge in the newly redrawn PA-16. The newsletter shifted the district from "likely Republican" to "leans Republican."
Democratic attorney Ron DiNicola is challenging Kelly in the largely rural district, which stretches from Erie to Butler County. While the district was recently redrawn in Democrats' favor, it is still heavily Republican: President Donald Trump took 58 percent of the vote in the new territory encompassed by PA-16 in the 2016 General Election.
Cook analysts cited the congressional redraw by the state Supreme Court and Kelly's lack of competitive challengers since capturing the district in 2011, calling the current race "competitive." Recent polling has also put DiNicola within five points of Kelly.
Democratic analysts like JJ Balaban, who represented DiNicola in a past run for the district, said the shift was logical and significant, given past voting trends in the area.
"The new 16th Congressional district that stretches from Erie to the northern border of Allegheny County cast a majority of its votes for Democrats like Barack Obama and Kathleen Kane," he said. "Now there are two polls showing Democrat Ron DiNicola within 6 points of Kelly, despite him (Kelly) being much better known throughout the district." 
Balaban noted that shift put the Northwestern PA district in the same category as Fitzpatrick's district, in the state's more left-leaning Southeast.
The Kelly campaign, for its part, dismissed Cook's read on the district.
"Our campaign is confident that people are not looking to elect Democratic candidates like Ron DiNicola, a two-time failed congressional candidate, who is committed to raising our taxes and who will vote to make Nancy Pelosi the Speaker of the House," said spokesperson Mike Barley. "Congressman Mike Kelly only knows one way to campaign and that is to run as hard as possible."
Kelly owns a car dealership in the Butler County portion of the district and served on the county council before his congressional run eight years ago. 
DiNicola, who once served as boxing legend Muhammad Ali's personal attorney, ran for the district in 1994 and 1996, nearly unseating GOP incumbent Erie Rep. Phil English at one time.