Elections
Blasting Wallace campaign, Cook shifts PA-1 in favor of Fitzpatrick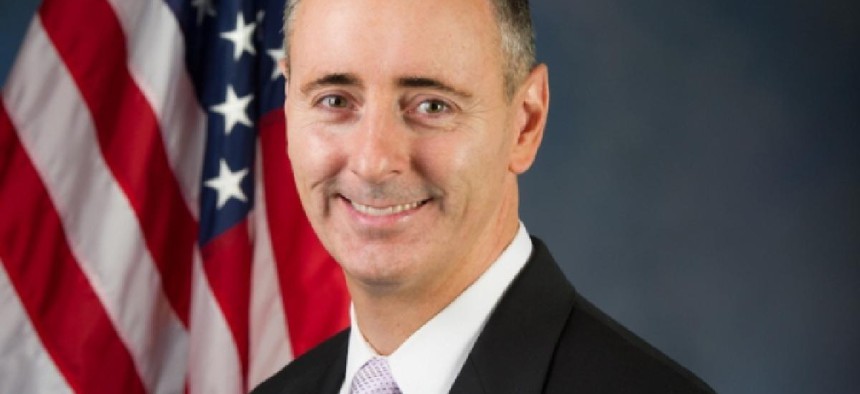 Democratic congressional candidate Scott Wallace took a beating in a new Cook Political Report update that has shifted PA-1 election odds in favor of incumbent Republican Congressman Brian Fitzpatrick.
The GOP was quick to capitalize on the move, crediting a series of negative ads and stories that linked the candidate to everything from terrorist groups to anti-Israel organizations to cop-killer Mumia Abu-Jamal.
"All that oppo on what Wallace did with his family foundation...That big Democratic Jewish group publicly saying they wouldn't endorse him," said Republican consultant Chris Nicholas.  "Where there's smoke, there's fire." 
But Cook also cites the millionaire candidate's difficulty connecting with blue-collar voters in a true swing district that is almost evenly split between Democrats and Republicans. Wallace has been stung since the early days of the Democratic primary for his lavish lifestyle and lengthy residence outside the district where he was born, during his career as a D.C. nonprofit lobbyist.
"His Maryland homestead exemption claim and his ties to exclusive South African country clubs are ready-made for attack ads geared towards Bucks' parochial, blue-collar electorate," wrote Cook Report editor David Wasserman.

The report questions if his less-deep pocketed former Dem challenger Rachel Reddick, whom he trounced in the primary, might have been a safer bet after all. 
Cook also gave Fitzpatrick credit for his family's deep political ties to the district – his older brother served the district for years – and his political moderation. Fitzpatrick was recently endorsed by former Democratic Congresswoman Gabby Giffords for his votes against concealed-carry firearm legislation.
Democratic strategists downplayed the report.
"I don't think it has a major impact. It's still ranked as a competitive race which is all that really matters," said Democratic operative Mike Mikus. "It's not surprising at all. Rankings in competitive races tend to bounce around. I wouldn't be surprised if it shifted back at some point."
But the report also drew the ire of those on the left. The BuxMont Democratic Socialists of America chapter took aim at Wallace for blowing a competitive race by being too moderate to attract new voters.
"Mr. Wallace cannot run on a centrist platform and expect to win against Rep. Fitzpatrick. Supporting Medicare for all, the $15 minimum wage, marijuana decriminalization and abolishing ICE are winning platform proposals," said Hamer Rodriguez, of the BuxMont DSA steering committee. "If Mr. Wallace's campaign promises to only help millionaires and billionaires like himself, he will be in electoral trouble."
The district, which encompasses all of Bucks and part of Montgomery counties, was only slightly impacted by recent redistricting, shifting slightly in Democrats' favor. A recent Monmouth University poll called the district "competitive," but put Fitzpatrick ahead of Wallace by seven points.
Neither the Wallace nor the Fitzpatrick campaign elected to comment on the new Cook report. A recent City & State PA report noted the Republican's questionable use of franking privileges to send out hundreds of thousands of dollars' worth of mailers to his constituents ahead of his reelection.