Lt. Gov. Mike Stack already eying his comeback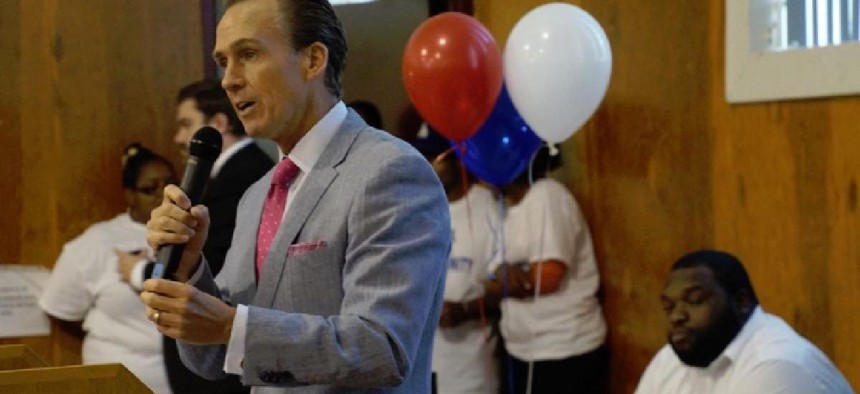 He's not out of office yet, but lame-duck Lt. Gov. Mike Stack is already signaling his readiness for his next act in politics.
Stack lost a Democratic primary to Braddock Mayor John Fetterman in May, which means he's out as lieutenant governor next January, whether Gov. Tom Wolf secures reelection or not. But rumor had it that Stack is already talking up a 2019 run for Philadelphia City Council.
Stack spokesman Marty Marks said there's something to that rumor.
"He is certainly interested," Marks said. "He is keeping all options open and believes strongly that public service is his calling."
But Marks added that Stack wasn't necessarily interested in Council, specifically.
"Keep in mind we are only two election cycles away from new districts at every level from Congress to City Council," he said, of planned 2020 redistricting. "That makes for lots of options."
But even if a new district emerged from that legislative process – one that played to Stack's deep family roots in Northeast Philadelphia politics – it's not clear how easy a road it would be for the lieutenant governor. 
Stack was politically wounded by a series of scandals last year, particularly allegations that he had harassed members of his security detail. In the ensuing fallout, Stack's fraught relationship with Wolf was laid bare and he was eventually stripped of his state vehicle and ejected from the lieutenant governor's residence. Later, his rivals raised questions about his residency, leading to revelations that the Democrat had come to reside with his mother in Philadelphia.
After months of withering news, Stack finished second-to-last out of five candidates in the May Democratic primary, 
But Philadelphia political consultant Larry Ceisler said it would be unwise to count out a political figure with deep roots in the city and connections to deep-pocketed local labor unions.
"The fact is that he still has name recognition, especially in a council race," he said.
Asked if he had a preference for elected office – Congress, City Council or otherwise – Marks demurred.
"All options are open as far as I know," he wrote, in an email.