Elections
Philly state Rep. Michael O'Brien will not seek reelection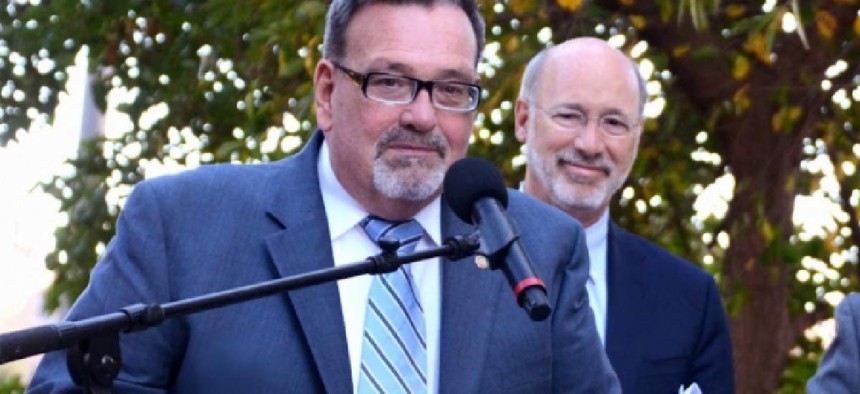 State Rep. Mike O'Brien filed paperwork with the PA Department of State this week to remove his name from the ballot in Philadelphia's 175th State House District, effectively drawing his legislative career to a close. 
"He filed it yesterday," said Congressman Bob Brady, who also chairs the Philadelphia Democratic Party. "He was a great legislator and a great administrator. It's my understanding he has some health issues and wants to spend more time with his family. I can't blame him for that." 
Per Democratic City Committee rules, ward leaders in the heavily blue 175th District will convene to select a replacement to appear on the November ballot. 
Mike Boyle, leader of the 5th Democratic Ward, circulated an email to area committee members, announcing his intent to nominate O'Brien's chief of staff, Mary Isaacson, to run in November.
Brady confirmed that Isaacson was a top contender.
"They won't miss a beat with her – she's another quality person," he said. "That district will still be well represented."
Isaacson acknowledged her intent to run.
"Unfortunately, Mike has health issues that have come up and he has chosen to step down," she wrote on Wednesday. "I am proud to have support of my ward leader as well as the others that make up the 175th district. I would be proud to be the candidate of the Democratic Party."
O'Brien, 63, a six-term incumbent who was first elected to the House in 2006, represents the city's River Wards, which stretch from Allegheny Avenue in North Philly to Washington Avenue in South Philly. In addition to being the city delegation's senior member on the House Irish-American Caucus, the LaSalle graduate is also the Ranking Minority Member of the House Urban Affairs Committee and a member of the House Appropriations Committee.
The district spans some of the city's oldest and fastest developing neighborhoods, which have seen waves of younger newcomers in recent years. 
Jon Geeting, a political director for the PAC Philly 3.0, won a committee slot after moving to the district in 2016 and has helped lead efforts to move more newcomers into the ward system. He said that Isaacson would be a formidable candidate, but speculated that other candidates could emerge from outside of the traditional Democratic Party structure.
"With all the recent political activity and turnover in the wards covering the 175th, it'll be interesting to see who all throws a hat in the ring," he said "The 2nd and the 18th wards are committed to open ward principles and committeeperson votes on nominees, so the process for selecting a nominee will be more democratic than usual."
But lawyer Neil Makhija, a lecturer at the University of Pennsylvania School of Law and a newly elected committee person in the 175th District, said he viewed the timing of O'Brien's retirement as premeditated to give Issacson an edge by limiting possible challengers. Ward leaders will meet to select a candidate in just five days.
"It looks like business as usual in machine politics - a legal maneuver timed to avoid a democratic election." Makhija said.
O'Brien himself came into office under similar circumstances. He served as chief of staff to former 175th District state Rep. Marie Lederer until she retired in early 2006. He announced his bid to replace her shortly after.
Any prospective challengers would likely be in for a bumpy ride. Both O'Brien and Issacson landed in hot water for allegedly using state resources to try to boot a 2010 challenger off the ballot.
O'Brien had been running unopposed in the general election after defeating Deborah Derricks in the May primary. Third party candidates have until August to file to run.
This is a developing story and will be updated accordingly.