Infrastructure
Winners and Losers for the week ending July 20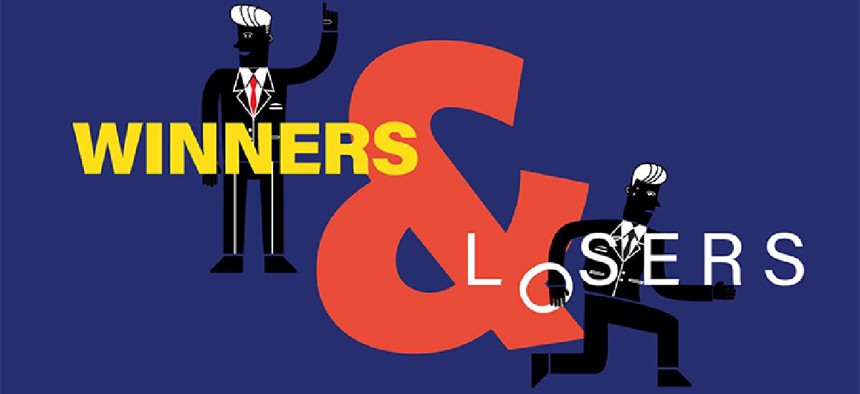 This should have been a walk-off home run trot kind of week for Philadelphia. The state Supreme Court upheld the city's sugary drinks tax (see below), thus ensuring a steady stream of revenue to take care of everything from expanded preschool to the city's Rebuild program.
But that success was overshadowed by a cascade of negative news, not least of which was The Philadelphia Board of Ethics handing out thousands in fines to pro-tax lobbying groups and individuals for infractions during the campaign to get the levy passed.
Then there was City Controller Rebecca Rhynhart's release of a damning audit of the city's sexual misconduct reporting system – or, in a disturbing number of departments, the lack thereof. And Mayor Jim Kenney's war of words with hip-hop legend Jay-Z over the future of the latter's Made in America event, which has become a cultural touchstone and economic shot in the arm for the city every Labor Day weekend.
For good measure, some names from the past resurfaced, tethered to unwelcome tidings as well. The Pennsylvania Public Utilities Commission announced it was suing a Philly-based nonprofit that has ties to a number of city politicos, including disgraced former state Sen. Vince Fumo. And the Obama administration's vaunted West Philadelphia "Promise Zone" program, which was supposed to revitalize the long-neglected area of the city, may have looked good on paper, but without the accompanying federal funding, it has remained a non-starter since its announcement.
Now that's a cruel, cruel summer news cycle.
WINNERS
Recreational marijuana proponents: Auditor General Eugene DePasquale, already the biggest cheerleader in the commonwealth for legalizing marijuana for recreational purposes as a way to drive hundreds of millions in additional tax revenue, gained another prominent supporter in his quest when Pittsburgh Mayor Bill Peduto joined him for a news conference highlighting the financial and societal benefits of such a sea change.
Jess King: Even though GOP incumbent Lloyd Smucker has outraised her by a 2-1 margin in the contest for PA-11, Dem challenger King continues to lead in the overall fundraising race.
Philly's soda tax: Seemingly the lone bright spot this week was the state Supreme Court's decision in favor of the landmark levy, which handed down a defeat years in the making to opponents of the tax. Don't expect the hot-button issue to disappear from the headlines and ad pages, though: Between a bill wending its way through the PA House that would strip the city of the ability to enact and enforce the tax, it is sure to be an integral part of the platform of any challenger to Mayor Jim Kenney in next year's election.
LOSERS
PA lawmakers: The third time was not the charm for the General Assembly, as their attempt to move some $200 million from the Joint Underwriting Associations' medical malpractice fund into the state's general fund was undone by a federal judge – the third such ruling against the effort since 2016.
Scott Wagner: No doubt, campaigning is hard work. And answering question after question at innumerable town hall-style meetings can get to even the most even-tempered pol. But it is never a good idea – or a good look – to be caught on camera telling a teenaged attendee that their query reveals them to be "a little young and naïve" in your eyes.
Ryan Costello: The GOP congressman was put in the unenviable position of having to deny that he was the unnamed Congressional candidate who reached out to Russian operatives posing as Guccifer 2.0 in 2016 looking for dirt to use on their political opponent.