Infrastructure
Winners and Losers for the week ending June 29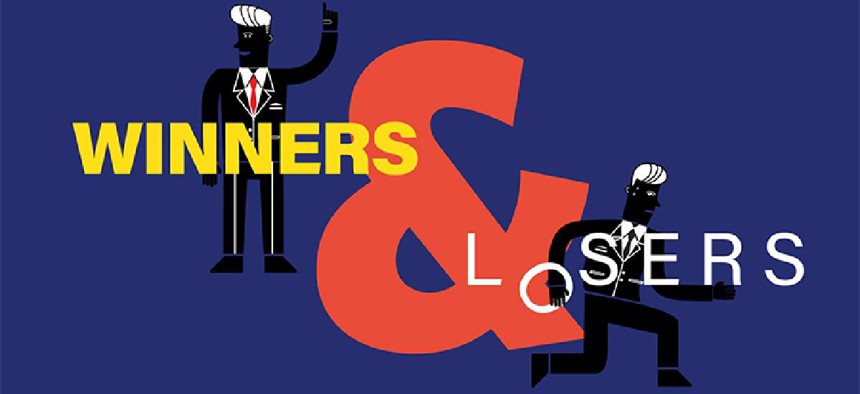 There was such a head-spinning array of topics to write about this week, but after the mass shooting at the Capital Gazette, it can wait.
If you can, please contribute to the GoFundMe set up to help pay for the financial costs of this horrific attack.
To learn about the lives of those lost in the attack, please read about Gerald Fischman, Rob Hiassen, John McNamara, Rebecca Smith and Wendi Winters.
WINNERS
Tom Wolf: It was another good week for the governor. The budget was delivered a week early, he signed an executive order to increase the minimum wage for state employees and contractors, and he presided over the signing of the nation's first "Clean Slate" law. In a sign that you can't please all the people all of the time – especially on issues crucial to democracy – Wolf did find his office taken over by redistricting advocates who have become exasperated over his passive approach to resolving how the state's congressional maps can become fairer.
Pat Toomey: Bucking President Donald Trump on anything has become a well-known non-starter for virtually every GOP politician not resigning, retiring or defeated. That's what makes US Sen. Toomey's stance athwart the president's multi-front trade war so unexpected and appreciated.
Tara Toohil: The Republican state representative from Luzerne County is pushing to make fostering and adopting children more financially feasible for families in the state by authoring a bill that would grant foster parents a $500 tax credit and $1,000 for people who adopt children. The cause is a personal one for Toohil: During her childhood, her parents fostered 42 children.
LOSERS
Public-sector unions: The ruling by the US Supreme Court in the Janus case, while widely expected, is still a devastating blow to unions' ability to raise money through dues – and will most likely engender equally brutal consequences for politicians who have come to rely on the support of those unions.
Lou Barletta: After being forced to lurch from unwavering support of President Trump's policy of separating immigrant families to unwavering support for President Trump's decision to cave to public pressure and end that policy, the GOP candidate for US Senate found himself in the uncomfortable position of explaining why Nigel Farage, an anti-Semitic British right-wing politician and agent provocateur who was a driving force behind the controversial Brexit, is headlining a fundraiser for him later this month.
Leslie Acosta: The one-time state representative from North Philadelphia was sentenced to seven months behind bars for her role in a money-laundering scheme.