Elections
Women's March co-organizer Beth Finn announces Philly City Council bid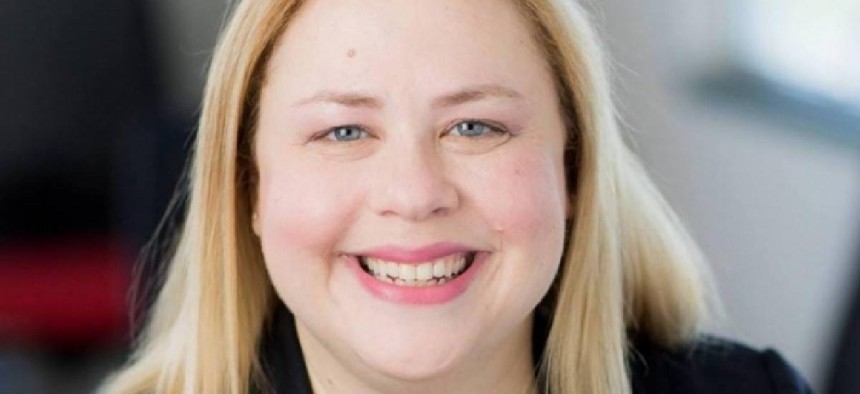 Democrat Beth Finn, a Philadelphia Women's March organizer, has announced that she will run for one of the seven at-large seats on Philadelphia City Council in 2019.
Finn works as a senior project manager at an information technology analytics firm that specializes in the health and science sectors. But she is perhaps better known as the co-lead organizer of Philly Women Rally, a local group that helped coordinate downtown street marches in protest of President Donald Trump as part of a national day of activism in 2017.
Finn said that she got involved in politics in the lead-up to the 2016 Presidential election.
"I'm Jewish and when then-candidate Trump started talking about registering Muslims, that was a big warning sign for me. So, I started volunteering for the Hillary campaign," she recalled. "After the election, I knew our work wasn't done, so I became one of the organizers for the Women's March."
She announced her candidacy online in mid-June, launching a podcast to chronicle her run for office. Finn's campaign website says she's running to "bring equality to (Philadelphia) through social and economic justice." 
The resident of Philadelphia's Washington Square neighborhood said she was compelled to run for office because of the city's extreme economic inequality.
"There is so much disparity in the city of Philadelphia between the rich and poor," she said. "I believe everyone should have access to basic dignities like clean air, water, safe public schools or public transit that runs on time and gets you to good jobs."
She said that if elected, she would particularly focus on resolving the issue of deferred maintenance in public schools and other crumbling city infrastructure.
"Governor Wolf recently sent us millions of dollars for school repairs, but it's still just a drop in the bucket. There are schools with ceilings falling off," she said. "And we have just as much lead in our schoolchildren's blood as Flint, but it doesn't get the same attention because our water doesn't look funny. But these are serious problems...We need to start setting aside more money for this now."
Some regard Council's at-large seats, which are elected through a citywide vote, as being an easier get than duking it out with often more entrenched district council members. Historically, district reps exercise a high degree of control over neighborhood development and business matters and often attract more contributions both from neighbors and the private sector.
But there are exceptions to every rule. Figures like at-large council members Helen Gym and Allan Domb have raked in campaign cash. Others, like Blondell Reynolds Brown and Bill Greenlee – who has reportedly been eying retirement – raised little.
Finn said she hopes her status as a political neophyte means she can bring new perspectives to the insular world of City Council.
"I'm not an insider; I'm a scientist by nature," she said. "I want to base decisions on data."