Elections
Isaiah Thomas considering third shot at Philly City Council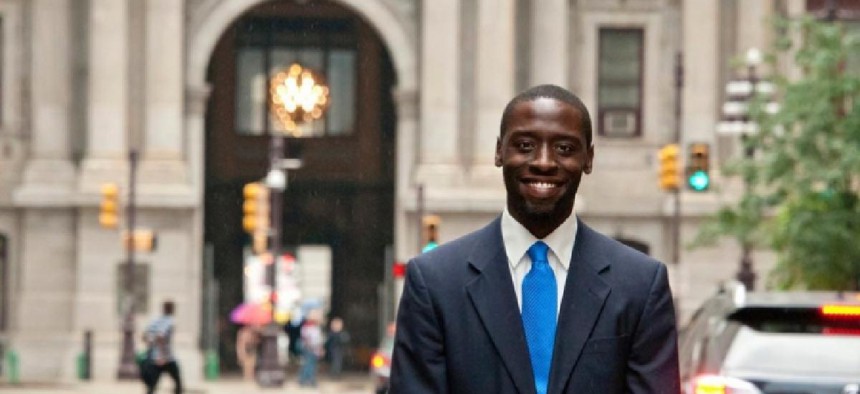 Former Philadelphia City Controller staffer Isaiah Thomas said he still hasn't figured out if he's running for office in 2019. If he does decide to try again, it would be his third run for a City Council seat in seven years – he first campaigned at age 26.
"I'm still deciding," Thomas said when reached on Thursday.
City Hall sources are convinced that Thomas is running – and there are indications that he never stopped running after his last bid, in 2015, failed. His PAC, Citizens for Isaiah Thomas, has been hosting regular fundraisers and promoting the erstwhile candidate on social media.
Past political backers, like the powerful Laborers' District Council business manager Ryan Boyer, say they're ready to offer support for another run.
"I believe he's a fine young man and would make an excellent councilman," Boyer told City & State PA.
A former charter school teacher and current executive director for Philadelphia Freedom Schools, Thomas got involved in politics by supporting former state Rep. Tony Payton in the late 2000s. He was later hired by then-Controller Alan Butkovitz as the department's director of community affairs under former Controller Alan Butkovitz but left before Rebecca Rhynhart took over that office this year.
Thomas, who was narrowly beaten for one of City Council's seven at-large spots by Helen Gym in 2015, could find Philadelphia's political scene more accommodating next year, as the landscape slowly shifts from old-guard stalwarts toward younger players.
Former Councilmember Marian Tasco recently handed the reins of her politically influential ward to Thomas' friend, Councilmember Cherelle Parker. Other allies, like state reps Morgan Cephas and Joanna McClinton, and recently elected 48th Ward leader Anton Moore, have also come into power since Thomas last ran.
There's already a high level of interest in an election cycle that is turning out more Democratic candidates at all levels, as a reaction to the Trump era. And rumors have abounded that at-large Council members Bill Greenlee and Blondell Reynolds Brown have both reportedly considered retiring, stirring interest in potential vacancies. 
Thomas said that if he were to run, he knows which issues he'd highlight in his campaign.
"If I do run, my issues aren't going to be that different from the last time. The city and the issues haven't changed much," he said. "Things like criminal justice reform, supporting youths and young people with after-school and summer programs. This summer has been one of the worst I've ever seen in terms of gun violence and high school students who want to work but were denied employment."
While he may not be sure if he's running, Thomas says he's certain there's room for improvement in City Hall.
"What happened to Jay-Z isn't the first time someone had a difficult time trying to work with the city," he said.
Correction: An earlier version of this story incorrectly referred to Anton Moore as the leader of Philadelphia's 2nd Ward.