Elections
Sources: Former DA candidate Jack O'Neill mulling Philly Council run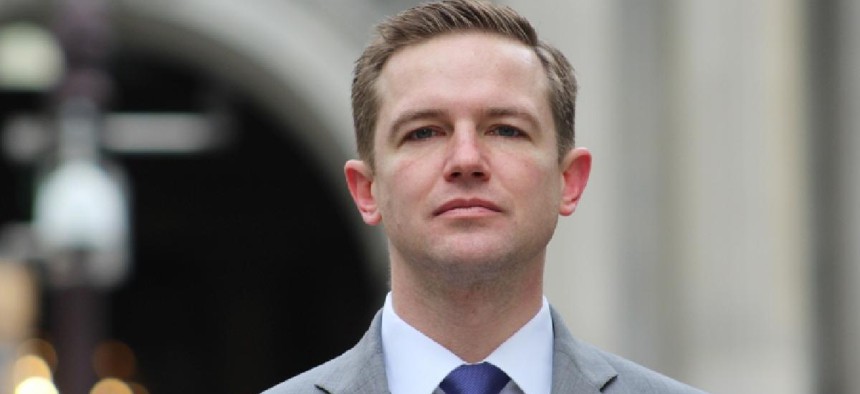 Sources close to Jack O'Neill, a former Philadelphia district attorney candidate with deep ties to the city's influential building trades, say the attorney is considering taking a shot at an at-large Philadelphia City Council seat in 2019.
O'Neill, who hails from Chestnut Hill, came in sixth out of seven candidates in the city's 2017 Democratic Primary for district attorney. After the race, O'Neill, a former prosecutor for the Philadelphia District Attorney's Office, landed a job as in-house counsel to Local 98, the city's powerful electricians union.
In a phone call, the attorney denied his interest, citing his obligations to the labor union.
"I keep hearing the rumors. But they're not coming from me," he said. "I'm not running."
However, multiple political sources said the attorney had been making the rounds, gauging support from local politicos. Some said O'Neill was biding his time, like several other candidates recently profiled by City & State PA, waiting to see if incumbents, like Councilman Bill Greenlee, would follow through on rumored retirement plans before the end of the year.
Another X-factor to consider: Rumor has it that former congressional candidate and fellow Local 98 ally Rich Lazer had also expressed interest in a City Council seat. 
Speculation has swirled since Lazer's well-funded but ultimately unsuccessful bid for the Fifth Congressional District ended that the top aide to Mayor Jim Kenney would take another shot at elected office. 
Lazer, a South Philly native, similarly declined to discuss his plans, but his confidants are talking up his odds. 
"A number of people are urging him" to run for a Council seat "based on his performance in South Philadelphia during the primary," said a source close to Lazer. "He's seriously considering it."
For now, nothing is set is in stone – both are merely feeling out potential runs. There is, however, one certainty: Only one of the two men is likely to follow through. They share too many allies and their political bases are too similar, according to a high-level union source.
"You'll probably see one of them run next year," according to that source. "But there's also a chance that neither one runs."