Infrastructure
Winners and Losers for the week ending August 10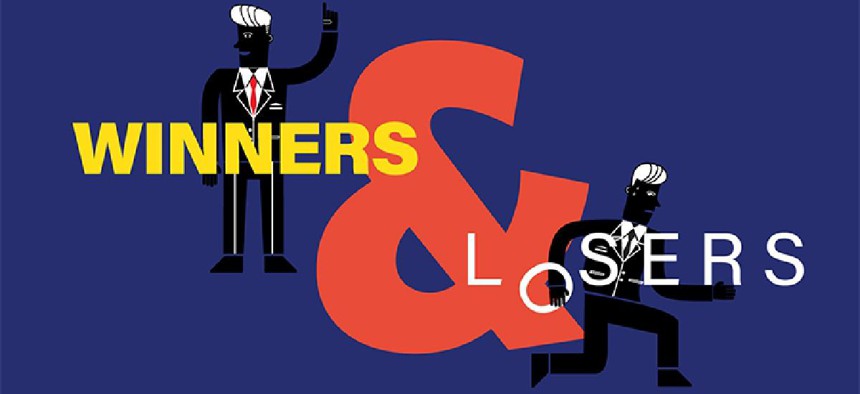 For years, the statement "I'll need to see some form of photo ID" has been part of everyday transactions in just about every segment of Americans' lives. And for just as long, that seemingly simple request has presented an all-too-frequently insurmountable obstacle for all too many people in this country. 
For reasons that range from immigration status to lack of money, age to accessibility, untold numbers of those who need a valid form of government ID have been denied countless services, opportunities and aspects of life that are otherwise taken for granted by those with the proper credentials.
Philadelphia Mayor Jim Kenney is finally making good on one of his earliest stated priorities upon taking office: beginning next year, the City of Philadelphia will provide municipal identification cards. This basic but essential service will allow Philadelphians to immediately access basic facets of city life that would otherwise elude them, like food, medical care, treatment for drug addiction, and even access to office buildings for job interviews.
Kenney's initiative puts the city on equal footing with a number of other municipalities across the country – including Chicago, San Francisco and New York City – that have taken their mandate of improving all of their citizens' lives in manners great and small to heart. It is a simple, cost-effective – the program is estimated to cost somewhere just south of $600,000 – way to demonstrate that the quality of life for the less fortunate residents of a city is just as important as other demographic groups. (Studies have shown that the overwhelming majority of people lacking valid government-issued photo identification are from lower-income demographics.)
This initiative may not seem like a big deal compared to the constantly churning number of crises at local, state and federal levels that demand attention with every passing news cycle, but it is just the kind of action that can level the playing field for the people who need it most – those who not only believe in the American Dream, but who need the tools to achieve it.  
WINNERS
Scott Wagner: The GOP gubernatorial candidate got the good news this week that the Koch Brothers-backed Americans for Prosperity endorsed his campaign and will work to get him elected in November.
Appellate court justices: You would think that the state's top elected official would also be its highest-paid employee. You would be wrong. The 30 Supreme, Superior and Commonwealth court judges, led by state Supreme Court Chief Justice Thomas Saylor's $213,748, all make more than Gov. Tom Wolf's $194,850.
Aaron Kaufer: The state rep from Luzerne County certainly had the most forward-thinking news item of the week, thanks to his announcement that he would introduce a resolution calling for a feasibility study on a Hyperloop transportation system – which is being championed by billionaires Elon Musk and Richard Branson – between Philadelphia and Pittsburgh that could conceivably shorten the travel time between the two cities to less than an hour.
LOSERS
Philadelphia Police Department: A City & State PA/Philadelphia Weekly special investigation revealed that civilian complaints against police officers for everything from physical abuse to theft to slapping a cheesesteak out of someone's hand were rarely worth the time to even fill out. Based on the hundreds of complaints reviewed, investigations could take years and disciplinary action of any kind was sporadic at best – and could be overturned.
Laura Ingraham: "Don't feed the trolls" is really the only way to deal with the dog-whistle specialists occupying certain corners of the media. But the conservative provocateur's latest salvo on Fox News – decrying the changes that immigration has wrought upon the country and concluding that "it does seem like the America that we know and love doesn't exist anymore" – is about as racist as it gets. Bonus points to her for calling Philadelphia Mayor Jim Kenney "a disgrace" for his continued support of sanctuary cities.
Tom Wolf: Flying in the face of a burgeoning movement to legalize recreational marijuana in Pennsylvania – including compelling revenue-based arguments from Auditor General Eugene DePasquale – Gov. Wolf dismissed the idea, saying,"I don't think the citizens of Pennsylvania are ready for it." He did not elaborate on how Pennsylvanians' readiness was deficient to that of citizens in the nine states, the nation's capital and the numerous countries where it is legal.