Infrastructure
Winners and Losers for the week ending August 3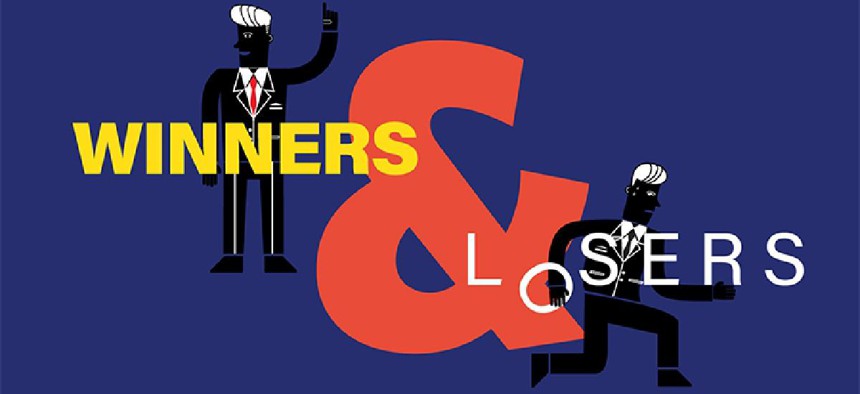 What does Pennsylvania have in common with California, Rhode Island and Illinois?
When it comes to treating LGBTQ people as equally as heterosexual people when they are victims of murder or assault, nothing.
That's because the commonwealth – like 46 other states – currently allows defendants to claim "gay panic" or "trans panic" in cases of murder and assault.
To wit: It is perfectly legal to stand up in a courtroom and state under oath that you ended someone's life because you had a momentary psychotic break caused by getting all up in your feelings over an encounter – real or perceived – with a homosexual or transgender individual.
This anachronistic and dehumanizing strategy has been employed at least since the 1950s across the country – and the term "homosexual panic" has been in use even longer, having been coined by Dr. Edward Kempf, a clinical psychiatrist, in 1920, to describe the distress caused to someone suddenly unmoored by a potentially intimate encounter with someone of the same sex.
This ludicrously antediluvian dodge is in the headlines now because state Sen. Larry Farnese has shown the courage and common sense to begin the drive to ban this defense in Pennsylvania – the same state whose government still refuses to extend hate-crime protections to and prohibit discrimination against LGBTQ residents. "I think it is hypocritical for some in this legislature who believe that the LGBTQ community is not worthy of its protection or recognition that they are victims of hate crimes," Farnese said in an interview with Billy Penn. "But at the same time they will allow — or at the very least are complicit in allowing — a defense to be raised in a capital charge based completely upon that same community that they deem unworthy of protecting."
In a time when the civil-rights gains of so many minorities have never been so precarious – a time when the US Attorney General himself has formed a dog-whistle "Religious Liberty Task Force" designed to obliterate the church-state wall while eradicating those hard-fought gains – it is people like Sen. Farnese that provide hope and inspiration to Americans who still believe in and fight for the quaint notion that we are all created equal.
WINNERS
Democrats and Republicans: Sure, it's kinda wishy-washy to start the list off this way, but our annual deep dive into voter registration data revealed plenty of bright spots for both parties in the commonwealth, with a slight edge going to the Dems, who rebounded from being shut out of the Top 10 counties for voter gains last year to grab a 6-4 advantage this year.
Josh Shapiro: Maybe it was the personal appeal to Pope Francis; maybe it was the unceasing drumbeat from his office, the media and those affected by clergy sexual abuse that finally convinced the state Supreme Court to release a grand jury report on clergy sexual abuse in six dioceses in the state. The end result isn't perfect – there are far too many names redacted for those seeking justice to feel truly satisfied – but the ball is rolling. Shapiro topped his week off by joining 18 other states in – stop us if you've heard this one before – suing the Trump administration over a highly questionable decision affecting the environment, this time over rolling back fuel-efficiency standards.
The Pennsylvania Lottery: For the seventh consecutive year, the PA Lottery generated more than $1 billion for older Pennsylvanians as a result of record-breaking sales of $4.2 billion. There were some Pennsylvanians who were winners as well: some $2.7 billion went to payouts.
LOSERS
Kevin Haggerty: You want chutzpah? Look no further. The state rep, who was hit with a Protection from Abuse order last year by his now-ex-wife, floated a proposal for a bill that would require certain people filing for PFAs to take drug and alcohol tests.
Bill Peduto: Pittsburgh's mayor received plenty of flak for a controversial expansion of UPMC's Mercy Hospital, including accusations that he caved to the health care behemoth's threat to close the hospital if the expansion wasn't approved.
Commonwealth Court judges: A damning report this week shed light on just how much light needs to be shed on how judges are spending taxpayer money on their expenses, including pricey meals and other charges that the judges can – and often do – redact details about from the public. Considering the attention focused on the judiciary these days, a little transparency might be in order, not to mention some basic PR, at least for Senior Judge Jim Colins. When asked for a response by LancasterOnline, Colins, who charges the state $600 per month for a leased car, replied: "My services are damn cheap for the taxpayer for the amount of work that I produce and the degree of responsibility … I don't eat at McDonald's anymore, nor do I think I should."