Budget
Battle looms over use of $10 billion in federal funds coming to PA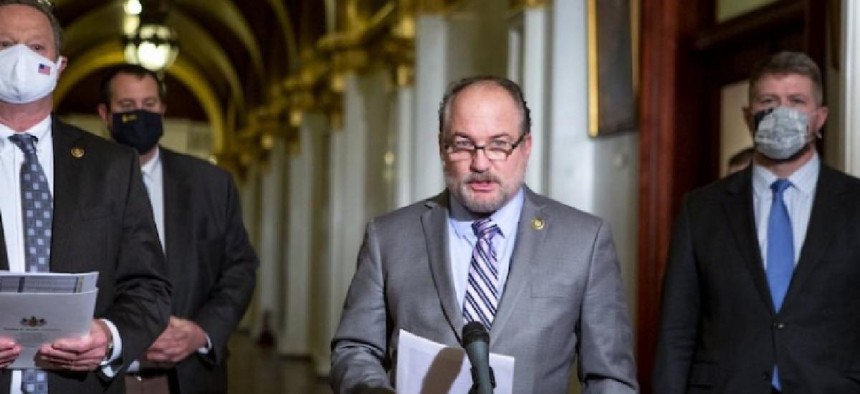 State and local funding from the latest coronavirus stimulus package is beginning to take shape, with Pennsylvania set to receive over $7.2 billion in federal funds and local governments preparing to get $2.8 billion of their own, according to data released by President Joe Biden's administration on Monday. 
The funding will be available to state and local entities beginning this week, and the Biden administration has now laid out parameters for how aid from Biden's $1.9 trillion American Rescue Plan can and cannot be spent — guidelines that state lawmakers will keep in mind as the state's June 30 budget deadline draws near.

Under guidelines set by the administration, state and local governments may use their federal allocations to pay for public health-related costs, address economic impacts caused by the pandemic, replace lost government revenue, provide pay to essential workers and pay for various infrastructure improvements, including water, sewer and broadband improvements.

The guidance gives officials broad latitude over how they can spend the federal allotments, though there are some restrictions. Governments may not use the funding to offset tax revenue reductions that result from law changes made on or after March 3, 2021. The American Rescue Plan funding may also not be used to make deposits into pension funds.
Legislators in the Pennsylvania House of Representatives are already at odds over how the funds should be used, with Democrats favoring using the allocation for a multi-billion dollar recovery plan, while Republicans are prioritizing fiscal restraint ahead as the state faces expected structural budget deficits over the next five fiscal years, according to projections from the state's Independent Fiscal Office. 
House Democrats, who are in the minority in Harrisburg, have floated a $4 billion "Pennsylvania Rescue Plan" package that would use the federal stimulus funds for direct assistance to businesses, infrastructure investments and the implementation of a paid family leave program in Pennsylvania, among other items.

Lyndsay Kensinger, a spokesperson for Gov. Tom Wolf, told City & State in an email that Wolf shares many of the priorities sought by House Democrats, including their commitments to infrastructure and economic assistance.

"It is vital to the future success of our commonwealth that additional funding be allocated to address immediate and long-term infrastructure needs, to revitalize our communities, and to jumpstart our economy and support our workforce," Kensinger said. "To do this, the governor plans to work with the General Assembly to make strategic and comprehensive investments to close the digital divide, build a stronger and more diverse workforce, support Pennsylvania businesses, continue his historic investments in education, and address inequities to support talent development for high-demand occupations, with a focus on high-quality well-paying jobs that lead to careers with family-sustaining wages."
 
House Majority Leader Kerry Benninghoff, speaking to reporters during a press conference last week, said House Republicans plan to take a cautious approach to spending the federal funds, with a focus on the state's structural deficit. 
"I can't speak for all of the leaders that are going to be involved in this, but I think there's a common interest in trying to make sure we are looking at our structural deficit, trying to balance that out for this year, next year to the best of our ability, and utilizing those dollars to do that," Benninghoff said. "I think we do not want to be short sighted and think that we can go onto a spending spree because frankly, we still have deficits to be taken care of. This relief money is to help to address those."