Education
How should Pennsylvania prioritize education spending?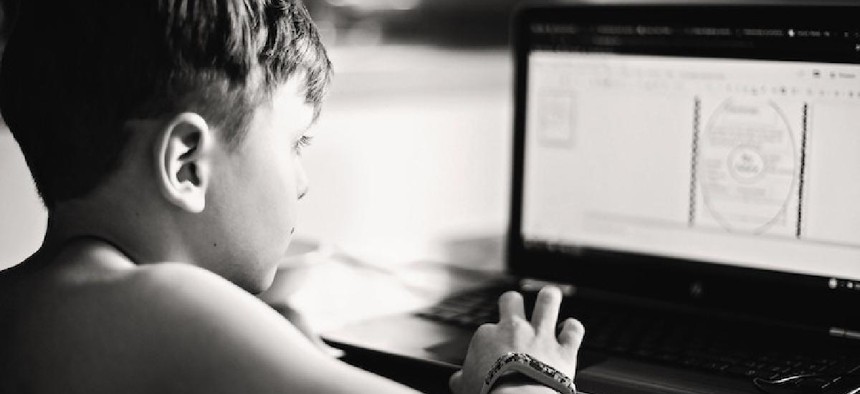 There's no question that the pandemic exacerbated issues for many school districts, especially those that were underfunded to begin with. 
Transitions to virtual learning were difficult for students, teachers, parents, and administrators alike, and the federal funding slated for school districts will be used to make up for lost instructional time. Of the $4.9 billion of federal relief funding coming to the Commonwealth, at least 20% must be used to address learning loss and the social, emotional, and academic needs of underrepresented students, including students from low-income families, students with disabilities, English learners, migrant students, students experiencing homelessness, and children in foster care. 
City & State spoke to several experts on what education gaps were exposed during the pandemic and how the state and school districts should prioritize funding to address them. They include: John George, executive director, Pennsylvania Association of Intermediate Unit; Tomea A. Sippio-Smith, K12 Policy Director, Public Citizens for Children and Youth; and Sherri Landis, executive director, The Arc of Pennsylvania. The responses have been edited for length and clarity.
What were some of the biggest issues that students, teachers, parents, and administrators faced while supporting virtual learning?
John George: The largest issue was moving from traditional face-to-face instruction and having to pivot to virtual instruction rather quickly. While most schools have been accustomed to in-person instruction, the vast majority have not experienced virtual learning. That was a significant shock to the system. Related to that issue, as we know in Pennsylvania, there are a lot of students who do not have access to broadband. That presents a different challenge. They don't have the ability to use the internet to deliver instruction to many homes. We are finding ways to teach students who do not have the capacity for broadband or the required technologies.
Tomea Sippio-Smith: For students, especially in school districts that were already underfunded, the issues were getting technology. For those districts that did not have additional resources, it was not only about getting devices but also about getting access to high-speed internet. Those districts were suffering the most, and many districts that were not struggling still had difficulties for one reason or another. Many had planned to implement one-to-one technology initiatives and they had to expedite it. Secondly, many school districts had families with multiple children that had to share devices. One child would be on a device and another would be on a phone, which made it difficult to learn. Another major hurdle is barriers to language. In some cases, school districts with limited resources did not have information taught in native languages and were not able to walk parents through the use of technology in their native languages. Additionally, for children overall, the social isolation was difficult. This spans across all districts, with children not being in school five days a week, the social and emotional health of the children was definitely impacted. And for teachers, there was a steep learning curve in getting to the point where they learned the technology enough to deliver curriculum and lesson planning effectively. There was a lot of frustration with the overnight transition, and then districts had to go into some serious professional development to get them there. Aside from that, I've heard from teachers recently how hard it is to get students engaged if they're not in the classroom. Part of the challenge is developing a bond and engaging with students in a way that they feel a connection to them. Some children and teachers prefer face-to-face, and for those who were in virtual and in-person classes, it was a challenge to alternate between the two. 
Sherri Landis: For many students with intellectual and developmental disabilities, they will need additional support in the classroom. With remote learning, and a pandemic, many students were not able to have those additional supports. For instance, if a student who had a paraprofessional in the classroom working with them, that did exist in the home. What happens is that many parents were not only teachers but paraprofessionals as well. Students with intellectual and developmental disabilities were not always included in general instruction, there was some segregation which we are opposed to. It's very hard to make those social connections. We all know school is not just about reading and writing, but learning social connections and passive lessons outside the classroom. Students with intellectual and developmental disabilities are not often included so this really isolated them as well. Additional challenges around remote learning and access to broadband and technology were challenges as well, especially in rural areas and in districts where there is no connection and many families do not have the means. Teachers also had a tremendous struggle and continue to struggle. They did the best they could do, and I am in awe of what teachers did during the pandemic. Some districts reacted very quickly, but there were some challenged districts that could not react as well. This really made us see where the strengths and weaknesses are in the system. 
How can the federal funding be used to address these gaps?
John George: We do whatever we need to do to make sure students have access to instruction. As we go back to face-to-face, we hope the legislature will be willing to put money and funds into expanding broadband access. In addition, schools and families who have economic difficulties need resources in order to purchase materials. The priorities are established. We are dealing with what they call learning loss. We prefer to call it learning gaps. Making up for the additional pieces of content the students were expected to learn, that is where the funds need to go. There are plenty of federal funds for states to pursue broadband expansion. Dealing with learning loss also goes back to children with disabilities and those with language learning needs. The right priorities have been put in place but the problem is the funds aren't available yet, and the funds will come with complicated rules for how to spend them. We are waiting for the government to issue guidance on how to utilize that money. Embedded in the rules are procurement laws for what schools need to spend on, and they are cumbersome. We would love to see regulatory changes to procurement laws to give greater flexibility to meet the priorities already established. 
Tomea Sippio-Smith: First and foremost, districts, schools, and everyone who receives federal dollars should be transparent in the process of how they will be spent. Additionally, they should also take stakeholder statements and the needs of the communities into account. Not only should public schools hold hearings but they should also be making an effort to ensure taxpayers and other stakeholders have input and are informed about how these funds are going to be used. We also want to make sure that funds are used on evidence-based strategies to increase instructional supports for students. Districts have to spend at least 20 percent of their funding on that but we think 60 percent should be used for it, including summer learning and enrichment programs for students who need those supports. We also support rigorous tutoring options because many students may not have benefited from the setting they were learning in. Making tutoring sessions available in a way for any student or parent who feels they did not have proper access, and not just one-time tutoring either. Having extra teachers or teacher aides would also reduce class size and increase one-on-one support, which would be beneficial for everyone. And for students with individualized education plans, those assessments need to be completed as soon as possible so we can determine where the most vulnerable students are and how we can bring them up to speed. Of course, for students who are English learners, intensive assistance is needed not only for students but for families to make sure they have the level of support that can make up for lost time. Finally, they absolutely must include social services, mental health supports, school psychologists, counselors, or individuals who can support students' mental health as they return back to school. A lot of students have not had those supports over the last year and are in dire need. Budgeting repairs are also necessary because equity gaps are clearly evident in many school districts. They can ensure staff is trained to address issues that students of color uniquely face. They must recognize that there are temporary funds and one-time supports, but they can also put into place measures that expand how students, particularly students of color, are assessed for honors and Advanced Placement courses. They need to use funds to expand supports and make things more accessible to students of color. Instead of over-disciplining them, they can make schools safer through restorative practices and getting into implicit and explicit bias training. And heaven forbid there is a new phase of COVID that requires temporary closures, but school districts should have backup plans in case that happens. 
Sherri Landis: The governor has allocated $200 million toward special education, but we certainly think that needs to be a greater number. It is one-time funding but there are several school districts that were very creative in the ways they offered instruction to students with intellectual and developmental disabilities. This year also magnified the need for more universal designs for learning. Dollars can also be used for professional development, and it would be very helpful if development was focused on specific issues related to special education. They also need to figure out how to address teacher shortages, which existed even prior to the pandemic. They need to get creative on how to tap into retired teachers and those that want to help in the classroom. Lastly, they need to look at transitions, especially for those students who are staying in school until they are 21. We are currently supporting legislation by Curt Sonney that would allow students who are turning 21 to be offered another year. For students who go from 12th grade and into those three additional years, that transition is critical and can be the difference between graduating to employment and graduating to the couch. That year is also terrifying for parents. Unless districts have robust transition plans for individuals, they are going into the unknown. Oftentimes services stop through school and they have to wait for adult services to pick up, it can be devastating. They need to focus on that transition. 
What else would you like to see the state and school districts do, particularly for the most vulnerable students?
John George: We know children who require special education usually require instruction that goes above and beyond what is necessary in the classroom. The impacts on those children have been magnified because they are already struggling to maintain the general education curriculum, and any additional loss of instruction only sets them back further. Children need more learning opportunities to address any gaps they are experiencing. It has been tough for them. We would like to see revenue be set aside for special education. They need that extra boost. Right now IUs are well-equipped to meet priorities of learning loss, tiered instruction, and those with disabilities. IUs are designed for that. There is some language in procurement laws that are going to make it difficult for districts to utilize IUs. It seems like they are working against one another as opposed to being in sync. We urge the legislature to address that issue.
Tomea Sippio-Smith: It took the pandemic to get widespread access to students who may not have had internet access otherwise. Technology planning and expansion needs to become a normal part of school budgets, and preferably the state budget. Technology can become obsolete quickly, and we consider it now as a necessity, so it needs to be considered that. Schools also need to recognize that these funds are limited and will not be there in three or four years. If they use these dollars as gap fillers entirely, they are going to find themselves at a fiscal cliff like many did in 2011 after the Great Recession. These funds are going to help catch students up, but there are far more evident needs that need to ensure students can consistently graduate and enter the workforce. They need consistent investments from pre-K through 12th grade, so it's a 13-year investment. 

Sherri Landis: It's been an incredibly challenging year for every student. When you think about students who are receiving special education services, they are often segregated in their schools which creates even more isolation. We have a project through the Department of Education called Include Me which works with teachers and students on how to provide technological assistance to include special education students in the regular classroom. In those cases, every student will learn about themselves, and for a person with disabilities, it can be life changing. Lastly, the pandemic has been debilitating for many families. Having dollars to not only plug support holes but also help families in their own homes would be very helpful. People with disabilities are often isolated so I cannot imagine what a pandemic did to them. It has been a rough year for a lot of them.