Health Care
Pennsylvania relaxes mask requirements following new CDC rules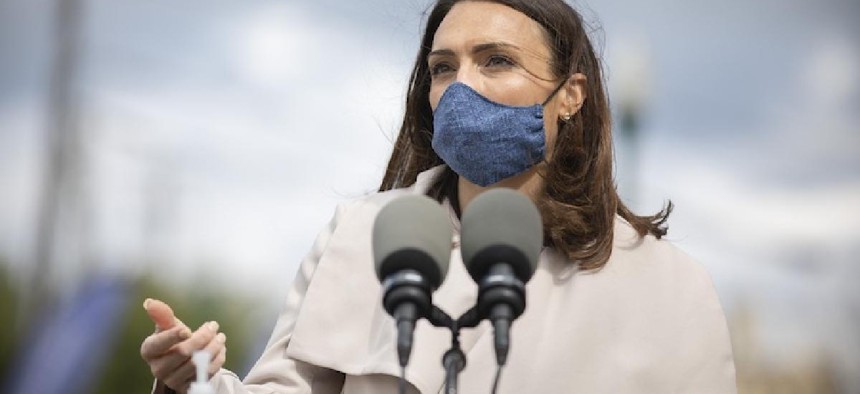 Life in Pennsylvania may be closer to returning to its old self following new guidance from the Centers for Disease Control and Prevention that will do away with masks and social distancing requirements for those who are fully vaccinated. 
The new guidance is automatically reflected in Pennsylvania's own masking order, Acting Secretary of Health Alison Beam said, adding that the rest of the state's masking order would be lifted once 70% of the state's population is vaccinated for COVID-19. Beam said the new guidance will work to incentivize Pennsylvanians to get the vaccine, which will in turn get the state closer to the desired 70% vaccination threshold.

Acting Secretary Beam said the CDC guidance "affects only people who are fully vaccinated."
 "This is another incentive to get the vaccine that is now easily and conveniently available. Once 70 percent of Pennsylvanians over 18 are fully vaccinated, we can completely lift the masking order," he added.
Under the new CDC guidance, those who are fully vaccinated for COVID-19 may resume most activities without needing to wear a mask or socially distance, except where required by federal, state or local laws.

Businesses and employers may also continue to require masks, according to the CDC, a point that Beam stressed on Friday. 
"By getting vaccinated with one of the three safe and effective vaccines, you are adding the best layer of protection for yourself and others," Beam said in a statement. "If you are fully vaccinated, it is an incentive to be able to remove your mask, but businesses and workplaces may still require this added layer of protection for their employees or customers that may have underlying conditions that continue to make them vulnerable to this virus. We ask that Pennsylvanians continue to be kind and respectful to each other as we continue to fight COVID-19 in our communities and continue to get residents vaccinated."
 
Under the new CDC guidelines, fully vaccinated people can also forego COVID-19 testing and quarantine protocols currently required for domestic travel, and may also refrain from testing prior to traveling outside of the United States. Other countries, however, may still require testing or a period of self-quarantine.

Those with a known exposure to COVID-19 may also forego testing and self-quarantine requirements if they are fully vaccinated, per the new guidance. 
The loosening of statewide – and nationwide – mask requirements could spark a new conversation over the role and use of vaccine passports, or another manner of validating a person's vaccination status. Some states, such as New York and Hawaii, have rolled out vaccine passports already, while others, such as Florida, Montana and Texas, haved banned their use.

Beam, the state's acting health secretary, previously told lawmakers in an April 22 Senate Appropriations Committee budget hearing that vaccine passports are not a priority in Pennsylvania.

"What we've all coalesced around is that at this time, the vaccine passport concept is not something that we are considering," Beam told lawmakers. "We are dedicating ourselves entirely to being able to reach what is, right now, 55% of Pennsylvanians who have not received that first shot, and we want to make sure that our hesitancy and all that we're doing to really educate and cut through misinformation is where our heads are focused — not on the vaccine passport concept or the perpetuation of it in Pennsylvania."

Still, that hasn't stopped state lawmakers from trying to ban the use of vaccine passports in Pennsylvania. One proposed policy, from Sen. Kristin Phillips-Hill of York County, would prohibit the state from mandating the use of vaccine passports. Another proposal, from Rep. Dawn Keefer of York County, would prohibit the use of vaccine passports by government entities and businesses. To date, neither proposal has been considered in committee.

But while Republican lawmakers are looking to proactively ban vaccine passports from being utilized, there doesn't appear to be a pressing need to. In response to an inquiry from City & State, the Department of Health said the prospects of state-level vaccine passports are unlikely. "At this time, the state of Pennsylvania has no plans to create vaccine validation requirements or vaccine passports," a department spokesperson said.