Health Care
Philadelphia Health Commissioner out for mishandling bomb remains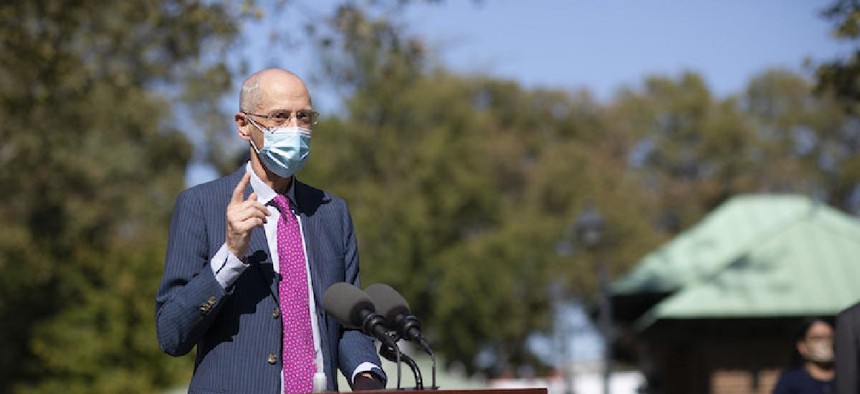 Philadelphia Health Commissioner Dr. Thomas Farley has resigned, the city announced Thursday after he admitted to mishandling the remains of 1985 MOVE bombing victims. As a result, Mayor Jim Kenney asked him to step down from his position, effective immediately. 
"Earlier this week, I learned of a very disturbing incident involving the Philadelphia Department of Public Health that occurred during the first term of our administration. Health Commissioner Dr. Thomas Farley disclosed that several years ago he learned of remains found by the Medical Examiner's Office that belonged to victims of the 1985 MOVE bombing. Instead of fully identifying those remains and returning them to the family, he made a decision to cremate and dispose of them," Kenney said in a statement. 
"This action lacked empathy for the victims, their family, and the deep pain that the MOVE bombing has brought to our city for nearly four decades. As a result, I have asked Dr. Farley to resign, effective immediately. Additionally, my Administration has placed Medical Examiner Dr. Sam Gulino on Administrative Leave pending a full investigation. Dr. Cheryl Bettigole has been appointed Acting Health Commissioner, and we will conduct a national search process to fill this position for the remainder of my term."
The MOVE bombing took place on May 13, 1985 and resulted in the deaths of 11 people, including five children. Farley's resignation comes on its 36th anniversary.