Health Care
State shifts to federal mapping tool for vaccine access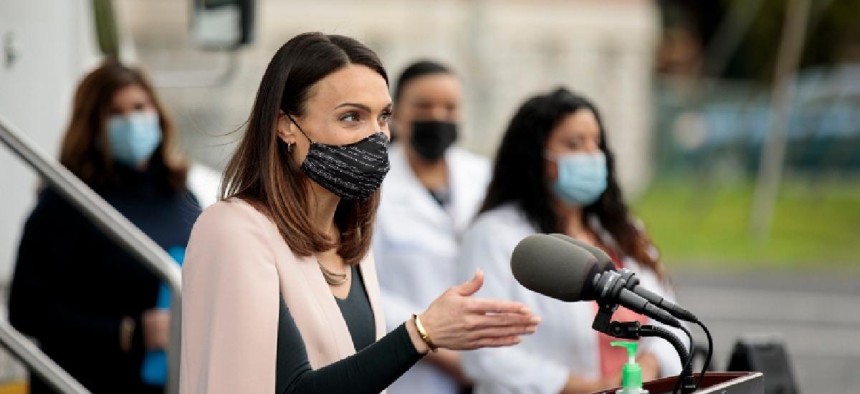 The Pennsylvania Department of Health announced Friday that the state will begin using a new vaccine mapping source as part of an effort to improve access to vaccines across the state.
In a press release, acting Health Secretary Alison Beam said that by shifting to the Vaccines.gov platform, known as Vaccine Finder, the state will be improving access to vaccines, while giving Pennsylvanians more of a choice over which COVID-19 vaccine they prefer.
"Our goal is to make it quick and easy for people to get vaccinated and to help overcome any hesitancy," Beam said in the release. "We know that some people may be looking for a certain brand of vaccine or want to know which locations have vaccine(s) in stock. This transition provides the best information to Pennsylvanians who want to get vaccinated as we work to reach at least 70 percent of adults vaccinated."
The Vaccine Finder map, which is a joint project of Boston Children's Hospital, the United States Department of Health and Human Services and the Centers for Disease Control and Prevention, has been used for other types of vaccines in the past, including the flu vaccine, according to the Department of Health.
The tool allows users to sort through vaccine providers by what brands they have available – Moderna, Pfizer or Johnson & Johnson – and filter out locations based on their proximity to a user's home.
The rollout of the Vaccine Finder tool comes as the state continues efforts to combat vaccine hesitancy and encourage Pennsylvanians to get vaccinated against the coronavirus. To date, over 8.9 million vaccinations have been administered in the state.
Over 3.7 million people, or approximately 42% of all Pennsylvanians, are fully vaccinated, while another 1,825,025 people, or 51% of the state's population, have received one dose of a two-dose vaccine.
Anyone looking for the Vaccine Finder map can find it here.