Health Care
GOP lawmakers look to ban vaccine passports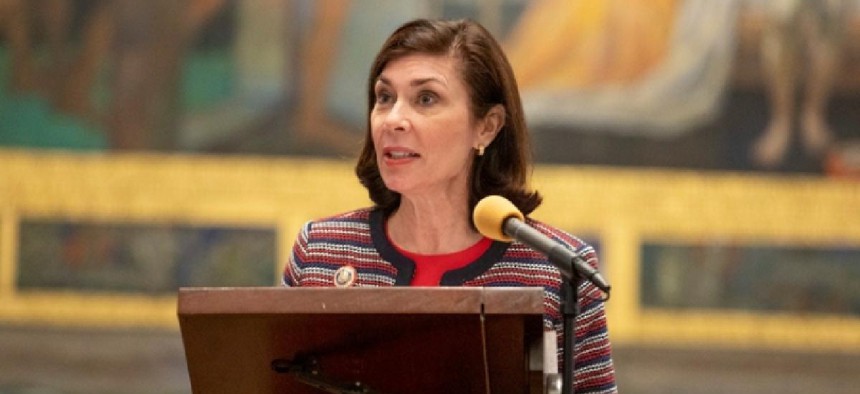 As Pennsylvanians set their sights on a future without COVID-19, Republican lawmakers in Harrisburg are looking to ensure that such a future does not include many of the government-imposed restrictions used by state officials to combat the coronavirus pandemic.

A bill advanced by the House Health Committee on Monday would prohibit the state health secretary from ordering business closures, as was done in the early months of the pandemic. The legislation would also bar the secretary from mandating quarantines and isolation, implementing travel restrictions and requiring social distancing and mask-wearing for those who have "not been exposed or potentially exposed to a contagious disease."

The bill would also prohibit state and local government entities, including colleges and universities that receive state funding, from requiring so-called "vaccine passports" – or proof that a person is vaccinated – in order to use certain services or facilities. 
"The good news is that the administration has stated that they have no plans to implement a vaccine passport in Pennsylvania," said Sen. Kristin Phillips-Hill, the bill's prime sponsor. "This bill will ensure that that, in fact, remains the case. The legislation was amended on the Senate floor to prohibit the secretary of health from unilaterally putting in place prohibitions that we have all experienced and heard a lot about from our constituents over the last 15 months."

The legislation, Senate Bill 618, was advanced out of the House Health Committee with a party-line vote on Monday. While the original bill was solely intended to ban vaccine passports, it was amended in the Senate to prohibit the state's health secretary from instituting a range of pandemic-related restrictions, which would apply to the COVID-19 pandemic, as well as any future epidemics or outbreaks. 
The bill comes as multiple states, including New York and Hawaii, have either rolled out or are considering implementing vaccine passports in their respective states. Other, more conservative states, have taken the opposite approach, choosing to bar government entities and businesses from requiring proof of vaccination. 
Republicans on the House Health Committee touted the bill as one that would preserve individuals' freedoms and civil liberties. "At the end of the day, this is America, and in America, our systems of government are designed first and foremost to protect the civil liberties and the freedom of the people – and government derives its power from consent of the governed," Rep. Andrew Lewis said in committee. "I think that it's wholly inappropriate to have tax-funded institutions have the ability to not only force healthy citizens to disclose their private medical information, but then discriminate against them based on the choices that they've made."
Democrats, however, viewed the legislation as a dangerous proposal that would strip government entities of their ability to respond effectively to communicable disease outbreaks.
Rep. Dan Frankel, the minority chairman of the House Health Committee, said the bill would jeopardize state response efforts if a more contagious or deadly disease spreads throughout the commonwealth. 
"It makes no sense to deny these institutions all the tools they need to protect residents now and in the future," Frankel said. "Remember, this is not just COVID-19 – these public health measures protect residents from measles and other potential serious outbreaks that are even more infectious than COVID-19. If you were to have an outbreak of Ebola, do we really want to tell people in nursing homes, 'Sorry, you can't institute public health measures?'"
Gov. Tom Wolf's administration has repeatedly stressed that they have no intention of implementing any sort of vaccine passport system in Pennsylvania. Following the passage of SB 618 in committee, Lyndsay Kensinger, a spokesperson for Wolf, said the governor plans to veto the bill. 
"Nothing has changed on the governor's position on vaccine passports. The governor has no intention to endorse, create, or require vaccine passports in Pennsylvania, but he believes that private entities/venues/businesses have the right to set their own requirements for entry," Kensinger said. "The recently added amendment is dangerous and would undermine any attempt to protect public health in any circumstance."

Following its passage in committee, SB 618 now heads to the full House for consideration.