Elections
Congressional redistricting done differently: mapping a new course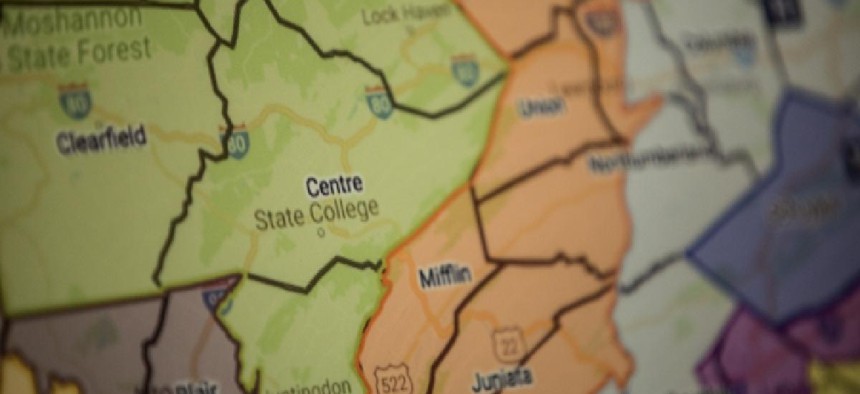 The House State Government Committee heard from redistricting experts and advocates Thursday in the first two in a series of at least eight public meetings focused on having the "most transparent" redistricting process possible. 
In the first hearing, "Congressional Redistricting 101," members heard from elections and data experts on the ins and outs of the legal requirements for redistricting. The second hearing allowed stakeholders to provide input on what they want to see related to public engagement and transparency. 
Lawmakers will hear testimony and public comment during the hearings ahead of the U.S. Census' release of population data next month. 
"We've seen, unfortunately, egregious examples of [gerrymandering] in the past, so now we have an opportunity to see if we can do better than we did last time," David Thornburgh, president and CEO of the Committee of Seventy, told City & State. 
Committee of Seventy is an independent, non-partisan, nonprofit organization that works to achieve clean and effective government, better elections and informed and engaged citizens. It has been one of the strongest advocates of an open process. 
The state is set to lose one congressional district, dropping from 18 to 17, Thornburgh said, due to its slowing population growth compared to the rest of the country. This will also be the first time in 30 years that maps will be drawn by a divided government. 
The organization launched Draw the Lines PA, a political mapping competition that allows people to enter their maps and provide input ahead of the new census data. Draw the Lines has now had more than 7,000 Pennsylvanians engage with its mapping software, and more than 1,500 maps completed. Thornburgh said the Committee of Seventy will release a citizen map that draws on users' submissions in the coming weeks. "That is a perspective and a voice we want to make sure is recognized and appreciated in this process," he said. 
State Rep. Seth Grove, chairman of the House State Government Committee, said earlier this month that the transparent process will ensure accountability and prevent partisan gerrymandering. The committee is also accepting input and its own online map suggestions through a new website, but census data will not be available until Aug. 16.
Anti-gerrymandering advocates have pushed Republicans in the GOP-controlled legislature to put stricter guardrails on the redistricting process. However, legislation introduced to address it was amended to enforce reforms on only congressional mapping, not state legislative mapping. Despite concerns over the amendment, advocates are optimistic that the public hearings will hold the map makers accountable. 
"We've been encouraged by the commitment of both sides of the aisle in the House and in the Senate to make this the most transparent redistricting process that we've ever seen," Thornburgh said. "But we got to breathe life into that statement, and we have some thoughts about how to do that."
Thornburgh outlined four principles in his testimony that the Committee of Seventy believes need to be followed in order to ensure Pennsylvanians trust the redistricting process. Those principles include having meaningful public engagement, asking citizens to consider a preliminary map or small set of maps, presenting an accompanying narrative that explains the map and using common sense criteria to draw the lines. 
"Transparency has to be about not just quantity – it's not how many times you spoke to citizens, or how many comments you got on the website, or how many maps you consider – it has to describe a sense of quality too, that these were high-quality conversations," Thornburgh said. "One thing that we firmly believe is that those conversations have to be in reaction to a draft map that is put out there, so that citizens have enough time to consider that to see what impact that might have on their communities or things they care about."
The committee will continue the public input process with regional hearings starting next month. The first is scheduled for the northwest region on Tuesday, Aug. 24.