Elections
Two Republicans seeking Senate seat trade jabs for Trump's endorsement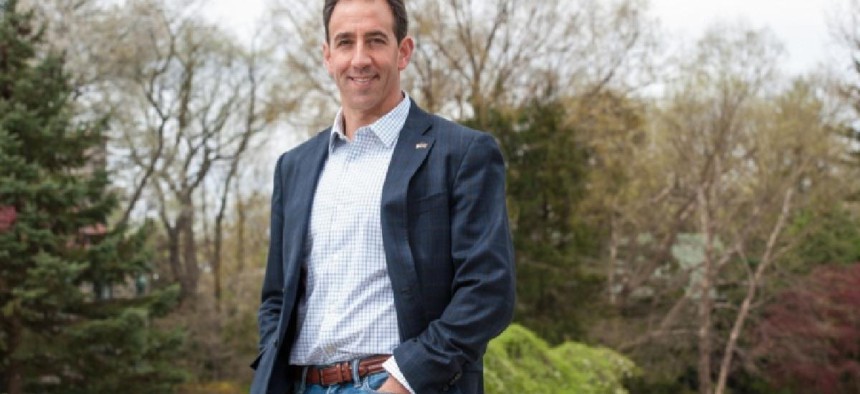 In the battle over the Republican nomination for U.S. Senate, Jeff Bartos and Sean Parnell are exchanging verbal blows in an attempt to pin their opponent as less conservative and anti-Trump. 
The race to fill Sen. Pat Toomey's seat is hotly contested with candidates on both sides vying for their party's nomination. As Democrats and Republicans look to take control of the U.S. Senate in 2022, Pennsylvania is listed as the seat most likely to flip parties. 
Bartos and Parnell are working to make sure the seat stays in the GOP's hands, and an endorsement from former President Donald Trump would go a long way in helping a Republican candidate gain support in the Commonwealth. 
Bartos, a former GOP nominee for lieutenant governor, founded the Pennsylvania 30 Day Fund during the pandemic, which provided forgivable loans to small businesses hit hard by COVID-19. He said getting an endorsement from the former president would be "very big." Parnell, who came within three points of knocking off Rep. Conor Lamb in 2020, is an Army veteran and author. 

In a crowded primary field, the two have been grappling with each other over previous tweets expressing support for Democrats and criticizing Trump. Parnell's team came at Bartos for previously donating to Democrat campaigns, and for his experience working under the Clinton administration. Bartos' team, in response, called out Parnell for old tweets chastising Trump, and for times he "sided with liberals." 
"I have the arrows in my back to show that I'm the front runner in this race," Bartos told City & State. He said this isn't his "first rodeo" and that his commitment to the Republican Party is clear through his political experience over the years. 
"For the last 20-plus years at the grassroots level, I've been a committeeman in Montgomery County, helping to elect Republicans at the local level, the county level, statewide, and at the federal level," Bartos said. "I'll put that record against anybody running or anybody who thinks about running for the United States Senate."
Many Republican candidates are attempting to appeal to Trump's base and gain an endorsement ahead of the crucial 2022 election. Parnell received support from Trump during his congressional race against Lamb in 2020, and spoke at Trump rallies and the Republican National Convention. He was also one of the lead plaintiffs in the lawsuit that attempted to overturn Pennsylvania's election results. 
Parnell's team could not be reached for comment for this story.