Infrastructure
Broadband expansion bill seeks $500M from the American Rescue Plan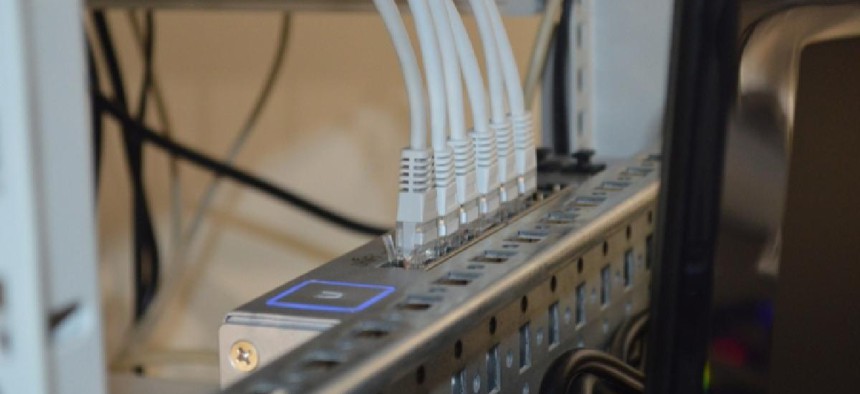 The pandemic revealed countless issues that lawmakers are looking to address as the state recovers. One issue that has affected urban and rural communities alike is access to broadband internet. 
As a new infrastructure bill is debated in Washington, members of the General Assembly are working to develop a state plan as well. State Rep. Pam Snyder, a Democrat from Greene County, introduced House Bill 1742 last month, which would allocate $500 million American Rescue Plan dollars for the Unserved High-Speed Broadband Funding Program (UHSB).
"Rural areas, like the one I represent, cannot keep up or compete if they cannot connect. Our businesses need to in order to function, and the region needs it to attract employees for those businesses and to grow our tax base" Snyder said in a statement to City & State. 
The UHSB program, run by the Department of Community and Economic Development (DCED), provides grants to deploy middle-mile and last-mile high-speed broadband infrastructure to unserved areas in Pennsylvania. The agency defines an unserved area as one in which households or businesses do not have access to at least 25 megabits per second downstream speeds and 3 megabits per second upstream speeds.
According to U.S. Census Bureau data, one in five Pennsylvania households doesn't have a broadband subscription, with many rural communities lacking coverage.
"The past year and a half has been an especially devastating reminder of how deeply broadband limitations impact Pennsylvanians – and whether for work or play, having internet access is a necessity for everyone and is one of the most critical infrastructure needs of our time," DCED said in a statement. "The administration remains committed to strategic investments into a vast broadband infrastructure for the commonwealth in order to level the playing field for communities across the state."
Snyder's proposal comes in the midst of infrastructure discussions in Congress. The $1 trillion bill would make historic investments in a variety of infrastructure projects, including $100 million for Pennsylvania to expand broadband access and subsidize services and devices for low-income families. Expanding broadband access seemed to have bipartisan support during budget negotiations in June, but Snyder said the General Assembly missed an opportunity to act. 
"In the last two years, Pennsylvania has invested a measly $10 million into broadband infrastructure. Meanwhile, our neighboring states have invested hundreds of millions and are way ahead of the game," Snyder said. "There is no need to recreate the wheel. The $500 million would go into the already existing Unserved High-Speed Broadband Program so we can fund significantly more projects to improve access to thousands of people."