Health Care
GOP won't renew Wolf's opioid declaration, leaders say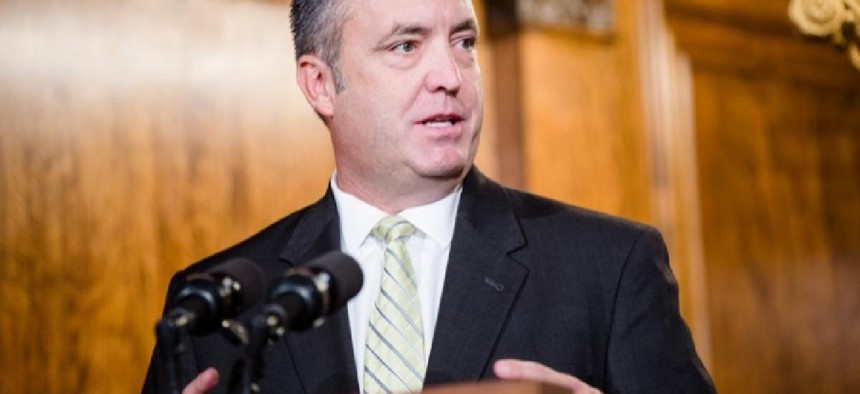 Republican leaders in the Pennsylvania General Assembly said this week that they will not look to renew Gov. Tom Wolf's opioid emergency declaration, which gave his administration extra flexibility to respond to the Keystone State's opioid crisis. 
Instead, citing multiple bills sent to the governor's desk in recent years, GOP leaders urged Wolf to work with them to develop legislative solutions to curb substance abuse and aid recovery efforts. 
In a letter to Wolf, Senate President Pro Tempore Jake Corman and House Speaker Bryan Cutler asked the Democratic governor to send them recommendations for how to address the opioid epidemic without the use of an emergency declaration, which gives governors broad executive powers to issue executive orders with the force of law. 
Corman and Cutler said that "rather than renewing the disaster declaration for a 15th time, we assure you our commitment to continuing our vital work in the weeks, months and year ahead. We agree this epidemic has not gone away, but rather, remains as a more critical issue as ever as we move our Commonwealth forward, past the COVID-19 pandemic."
State Sen. Kim Ward, the Senate Majority Leader, said she hopes Wolf and lawmakers will be able to move forward in a collaborative manner on the issue of opioid abuse. 
"The ongoing public health crisis brought on by opioid use continues to challenge the people and communities across Pennsylvania. While the actions taken to date by the Wolf administration and the General Assembly are not lost, it is more important that we advance those actions in a more collaborative manner to combat the opioid epidemic," Ward said in a statement. 
In May, Pennsylvania voters approved amendments to the state constitution that significantly rolled back gubernatorial emergency powers in response to Wolf's handling of the COVID-19 pandemic. 
The amendments limit emergency declarations to 21 days, require any extensions to be approved by lawmakers and give the legislature the ability to terminate an emergency declaration at will – without the governor's signature. 
Lawmakers already terminated Wolf's COVID-19 emergency declaration earlier this year, claiming that he abused his emergency powers by shutting down businesses and issuing stay-at-home orders at the onset of the pandemic. 
Last month, Wolf said he was hoping members of the General Assembly could work with him to iron out some details legislatively. 
"I hope to collaborate with the General Assembly on a swift legislative solution, but in the meantime, I ask for consideration of an extension of the emergency so that we are able to continue this work without interruption," Wolf wrote in a letter to GOP leaders.
His spokesperson, Lyndsay Kensinger, told City & State: "It's disappointing to hear that Republican leadership in the House and Senate have declined to return to Harrisburg and intend to let the opioid distaster declaration expire ... Gov. Wolf calls on the General Assembly to work now with his administration to make sure that legislation addressing this issue gets to his desk immediately upon their return this fall."