Education
Here are the big developments this week coming out of the Capitol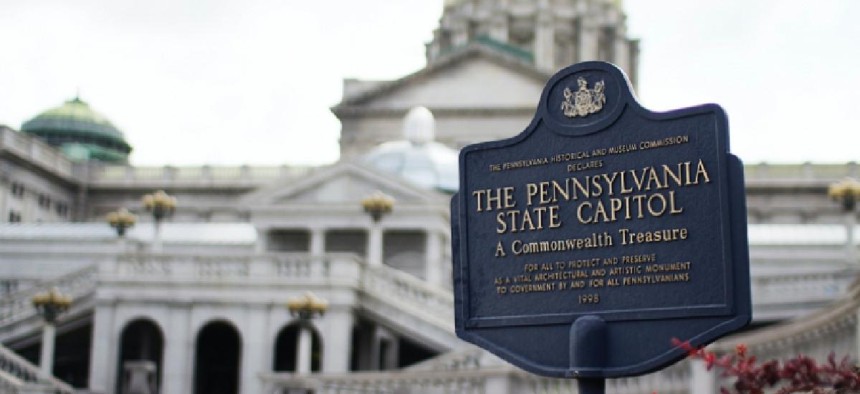 There's never a dull week in Pennsylvania, and that will remain true this week even as most lawmakers are set to remain in their district as their summer recess continues. The spotlight will likely be on a forthcoming report from Gov. Tom Wolf's Transportation Revenue Options Commission, while lawmakers will also be focused on the redistricting process and the planned merger of six state-owned universities. 
Here's what to watch this week. 
 
Wolf's commission is set to unveil alternatives to the state gas tax.
Gov. Tom Wolf announced in March that he supports phasing out the state's gas tax, which is among the highest in the nation, according to the Tax Foundation. Upon issuing an executive order earlier this year, Wolf said the state's gax tax is becoming less and less reliable due to increased fuel-efficiency. As part of an effort to eliminate the tax, Wolf convened a bipartisan commission to study options to replace the gas tax, with their final report due Aug. 1. Early reports suggest that the commission will recommend implementing a mileage-based user fee, a package delivery fee and a toll to use limited-access lanes, according to PennLive. 
 
Lawmakers will have their sights set on redistricting. 
While the state can't begin drawing maps until it receives updated Census figures from the federal government, lawmakers continue to examine ways to make the latest round of state legislative and congressional mapmaking both fair and transparent. On Wednesday, the Senate State Government Committee will hold a public hearing on congressional reapportionment, while on Thursday the Legislative Reapportionment Commission – tasked with drawing state legislative maps – will receive presentations from the National Conference of State Legislatures, the Center for Rural Pennsylvania and the Legislative Data Processing Center.

PASSHE will provide an update on consolidation efforts.
The board of governors for the Pennsylvania State System of Higher Education voted unanimously last month to consolidate six state-owned universities into two separate entities as part of a system redesign championed by PASSHE Chancellor Daniel Greenstein, who maintains that the redesign will increase program offerings and reduce administrative costs. PASSHE will provide a quarterly update to state lawmakers before the House Appropriations and Education committees on Tuesday to keep lawmakers apprised of the integration plan.