Labor
'One of us': State labor leaders remember AFL-CIO's Richard Trumka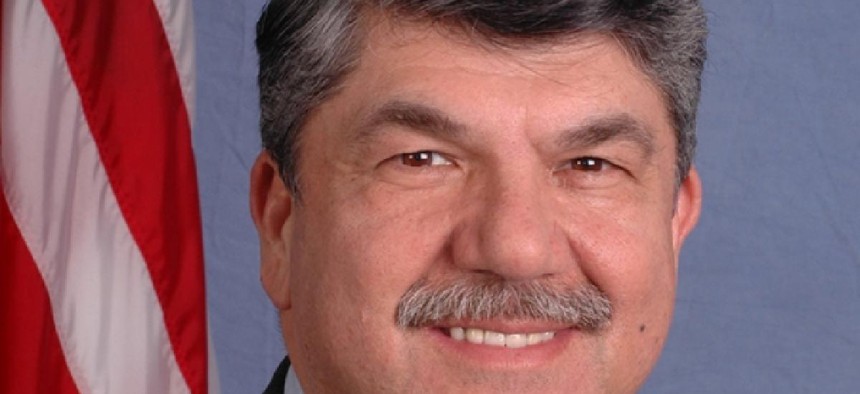 AFL-CIO President Richard Trumka's unexpected death on Thursday shocked the nation, prompting many to remember his work and legacy in the labor movement. 
A Pennsylvania native, Trumka's death hit especially hard across the commonwealth, with state and local labor officials paying tribute to Trumka's contributions in organized labor – from his election as the youngest president of United Mine Workers of America, to his ascension to president of the AFL-CIO. 
Rick Bloomingdale, president of the Pennsylvania AFL-CIO, said even as he rose to the forefront of organized labor, Trumka never forgot his beginnings as a mine worker. 
"Rich had courage and heart – he never wavered in support of workers and union members," Bloomingdale said in a statement. "I will miss my leader and friend."
Bloomingdale's colleague, Frank Snyder, who serves as the secretary-treasurer of the Pennsylvania AFL-CIO and previously worked with Trumka at the national level, said Trumka was an inspiration. 
"He was an inspiration and a mentor to me, and of course, to many others. But even more, he was my friend," Snyder said. "We shared laughs and tears, victories and challenges, and Johnny Cash. By any measure, his life was beyond full – it was just too short."
Leaders at SEIU Local 668 remembered Trumka as "being a fierce champion of the union way of life," while SEIU Healthcare Pennsylvania President Matthew Yarnell said Trumka's death felt like a death in the family. "Rich was one of us," Yarnell said. 
"The members of SEIU Healthcare Pennsylvania will honor the memory of Richard Trumka by organizing and building our union, Yarnell added. "That is, after all, just what he would have wanted."
In western Pennsylvania, Allegheny-Fayette Central Labor Council President Darrin Kelly said Trumka always remained true to his western Pennsylvania roots.
"No matter where he went or what he accomplished, Richard Trumka never forgot where he came from," Kelly said in a statement. "He was western Pennsylvania to his core, and he was proud of it. He was the perfect leader. He was fierce when he needed to be, but always knew how to bring people together and find common ground. He was a great friend and mentor, and we will always strive to live up to the example he set for all of us."