Housing
Philly, Pittsburgh chosen as placement options for Afghan evacuees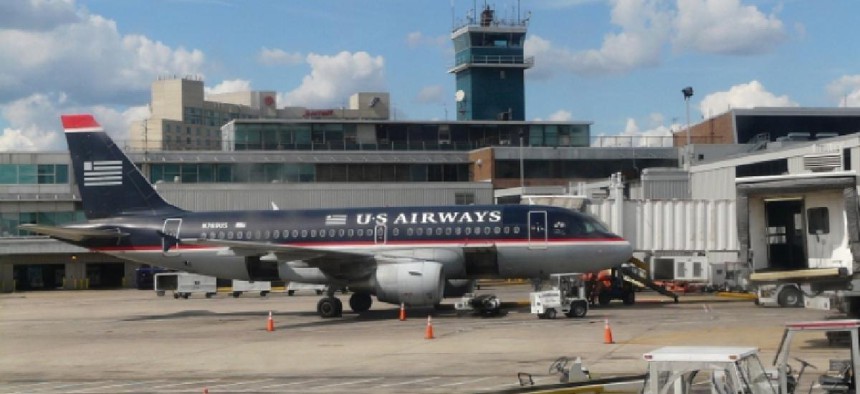 Philadelphia and Pittsburgh are among the first U.S. cities to accept Afghanistan evacuees fleeing the Taliban and the tumultuous situation in their home country. Both cities are working with federal partners as part of the Operation Allies Refuge, as well as community organizations looking to lend a hand. 
The Commonwealth's two largest metro areas are included in nearly two dozen American regions that will receive Afghan refugees who received Special Immigrant Visas (SIVs), or those who worked with American forces. 
According to the City of Philadelphia, nearly 1,000 evacuees arrived at the Philadelphia International Airport over the weekend. The Philadelphia Inquirer reported that the number of evacuees increased quickly, with eight planes coming in on Monday and six more expected on Tuesday. Monday marked the end of the 20-year war, as President Joe Biden confirmed the last military flight departed the Kabul airport just before 5 p.m. 
Philadelphia officials have said those coming in are provided food, diapers, hygiene kits, and more, and that everyone coming in receives COVID-19 testing and a medical evaluation. Working with organizations including the Nationalities Service Center and the Hebrew Immigrant Aid Society (HIAS) Pennsylvania, officials are asking for help from anyone willing to donate goods and volunteer their time, particularly those that can work as interpreters. 
Among the Pittsburgh organizations providing aid is Jewish Family and Community Services (JFCS), a United Way Southwestern Pennsylvania beneficiary. 
"We are taking a community approach to resettling Afghan and other refugees, and we believe that we must work together to ensure that these families and individuals can make Pittsburgh their home," JFCS Refugee & Immigrant Services Director Ivonne Smith-Tapia said. "We are grateful for the support of the City of Pittsburgh, Allegheny County, and the PA State Refugee Coordinator as we work together with several community organizations across the city to address the needs of housing, in-kind donations, and volunteer support in preparing for the arrival of Afghan refugees."
JFCS said it is working with landlords in Allegheny County to resettle evacuees in safe, affordable housing, and that they are housed close to family members whenever possible. SIVs can access the same funding resources and services available to refugees through the U.S. refugee resettlement program, JFCS said. These services include two to three months of rent, utilities, food and other essentials. 
"Some of the biggest challenges we're seeing right now are safe, affordable housing, consistency in language access and cultural competency for essential services, and meaningful employment for higher-skilled individuals like many of the Afghan SIVs that will be arriving," Smith-Tapia said.
Lawmakers have also spoken up about getting involved. Gov. Tom Wolf held a press conference Friday confirming the state is ready to support evacuees in any way it can. 
"Pennsylvania was founded on the ideals of peace, tolerance, and safety for all people. It is incumbent on us to model the ideals on which Pennsylvania was founded and be a welcoming home for any who seek safe refuge in the United States," Wolf said. "As we continue to collaborate with the federal government, my administration offers support to organizations and communities, and asks community leaders for flexibility and understanding."
State Rep. Jared Solomon did the same in Philadelphia on Tuesday, urging community members to step up at a press conference with landlords and stakeholders. 
"First and foremost is housing," Solomon said. "We all are partners – government, city stakeholders, state stakeholders -- all looking to provide housing for our new friends. We are calling on all landlords to step up and help the mission and work with our partners to secure housing for our new neighbors."
The U.S. Department of State revealed that resettlement options took into account reasonable cost of living, housing availability and support services and resources. Many evacuees coming into Philadelphia have reportedly been taken to Joint Base McGuire-Dix-Lakehurst in New Jersey. The facility said it's able to mobilize temporary shelter for up to 9,500 people for as long as a year. Some are expected to have been taken to Camden, N.J. for processing, vetting and respite before other safe housing can be found.