Budget
U.S. Senate hopefuls are split over the bipartisan infrastructure plan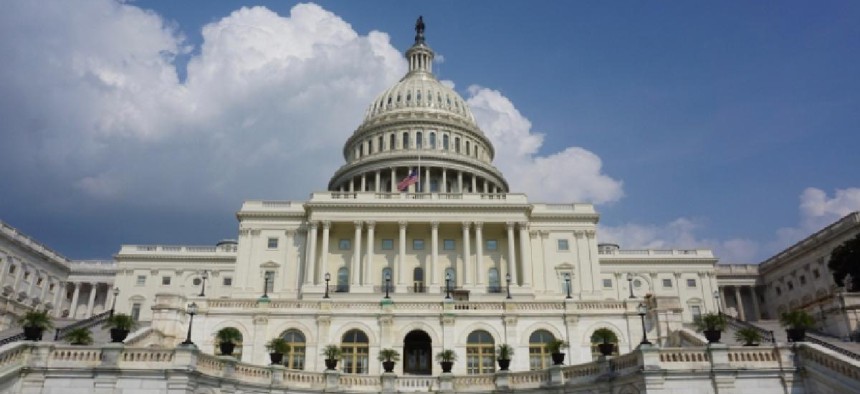 Buoyed by support from the White House, a bipartisan $1 trillion infrastructure bill is moving closer to the finish line, and would unleash billions of dollars for Pennsylvania to upgrade its infrastructure – as long as it gets to President Joe Biden's desk without any major changes. 
The infrastructure package, which has been whittled down from the $2 trillion plan unveiled by Biden earlier this year, proposes $550 billion in new spending, and would direct billions to the Keystone State for improvements to highways, bridges, public transit, broadband internet and more. But while it was crafted by Biden and a bipartisan slate of policymakers, the proposal is earning mixed reactions from candidates seeking Pennsylvania's open U.S. Senate seat up for grabs in 2022. 
Under the proposed plan, Pennsylvania would receive more than $11.3 billion for federal highway programs, $1.6 billion for bridge repairs, $2.8 billion for public transportation, $171 million to expand electric vehicle infrastructure and at least $100 million to increase access to broadband internet, according to a fact sheet released by the White House. 
Democrats vying for outgoing Sen. Pat Toomey's seat heralded the Senate's passage of the bill this week. Lt. Gov. John Fetterman said he would have voted for the bill if he was in the Senate, unlike Toomey, who voted against the measure. 
"This bill is a big win for Pennsylvania," Fetterman said in a statement. "Thanks to the hard work of the Biden White House, Pennsylvania will get billions of dollars to rebuild our highways and bridges and will be able to put people across the commonwealth to work."
Dr. Val Arkoosh, who chairs the Montgomery County Board of Commissioners and is also seeking the Democratic nod, said the infrastructure plan would not only give Pennsylvania's infrastructure a much-needed upgrade, but create jobs in the process. 
"With today's vote in the Senate, we are one step closer to creating good-paying, union jobs here in our commonwealth and across the country to finally bring our infrastructure into the 21st century – from our roads and bridges to broadband and our energy grid," Arkoosh said. "And the fact that Senator Toomey and the Republicans vying to replace him couldn't get behind this broadly bipartisan package underscores how badly Pennsylvania is in need of another U.S. Senator who'll always do what is right for our commonwealth."
Republicans eyeing Toomey's seat, however, have expressed reservations about the amount of spending in the bill, as well as how the spending is allocated, as have conservative advocacy groups. 

Club For Growth, a conservative advocacy organization based in Washington, D.C., opposes the bill. The organization argued in a memo that only $110 billion is dedicated to traditional infrastructure, while more than $1 trillion, they said, is marked for "excessive spending on Green New Deal provisions" and pointed to investments in electric vehicle infrastructure, the country's electric grid and public transit.
Jeff Bartos, a former GOP lieutenant governor nominee and founder of the Pennsylvania 30 Day Fund, made a similar claim.
"This infrastructure bill is just the latest iteration of a Washington hellbent on spending not only our money, but the money our children and grandchildren haven't even earned yet," Bartos said. "Only 10% of this funding actually addresses physical infrastructure, while the rest is wasteful, political pork." 
"Having just driven 3,700 miles, visiting all 67 counties, I can tell you without a doubt that our roads are in need of help," he added. The bill being put forward barely even tries to address that need."
Carla Sands, who served as ambassador to Denmark in former President Donald Trump's administration and is also seeking the GOP nomination, also has reservations about the plan, according to a spokesperson. 

"Ambassador Sands does have concerns about a $3.5T progressive wishlist spending bill masquerading as infrastructure," her campaign manager, Joe Desilets, said in a statement. "She remains worried that it is becoming common practice in Washington to spend over a trillion hard-earned taxpayer dollars at a time while we watch the costs of living for the average family continue to skyrocket."
In a tweet, veteran and GOP candidate Sean Parnell blasted the plan as a "trillion dollar corporate welfare scheme for leftwing special interests." Parnell said he would support a bill focused on roads and bridges, but not on other areas included in Biden's plan. Meanwhile, Kathy Barnette, one of the leading fundraisers in GOP primary thus far, said the bill is a "collection of special interests favors cloaked in bipartisanship."
As far as incumbents are concerned, Sens. Bob Casey and Pat Toomey were split on the bill, with Casey voting for it and Toomey rejecting it. The package advanced out of the Senate with a 69-30 vote. It now heads to the House for consideration, where it is expected to be tied to a $3.5 trillion budget reconciliation package. 
At the state level, Gov. Tom Wolf's administration says the bipartisan framework would address many of the needs Wolf has prioritized in his own – albeit unsuccessful – infrastructure plans. 

Wolf introduced a $4.5 billion "Restore Pennsylvania" infrastructure plan in 2019 that would have funded broadband, blight remediation, storm preparedness and transportation projects, among others, but it was not received warmly by Republican leaders in the General Assembly. 
However, Wolf's top infrastructure priorities may receive new life if Biden's infrastructure plan advances past the House. 
"In addition to our roads, bridges, airports and waterways, this bold plan includes critical and historic investments in public transit, passenger rail, high-speed internet access, clean water infrastructure, environmental cleanup and clean energy," Wolf said in a July statement. "These are all key aspects of infrastructure that I have prioritized throughout my administration and I'm pleased the president shares Pennsylvania's understanding of the critical importance of infrastructure as a path toward a stronger future."