Environment
Pennsylvania takes the final step toward joining RGGI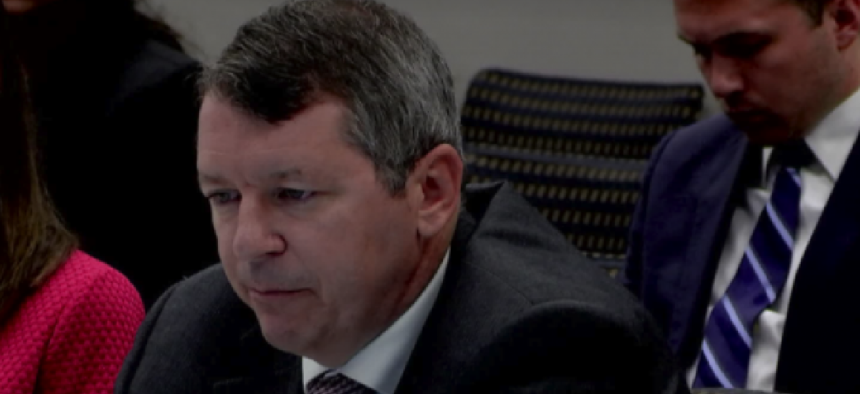 The spotlight in Harrisburg on Wednesday was not on the governor or General Assembly, but the Independent Regulatory Review Commission, or IRRC. The commission voted 3-2 to approve the state's entrance into Regional Greenhouse Gas Initiative (RGGI) – a collective of states dedicated to reducing carbon emissions by placing restrictions on the amount of carbon emitted by power plants. 
IRRC came to the decision following hours of public comment from the Pennsylvania Department of Environmental Protection, legislators, union representatives, energy providers, climate advocates and more. 
The regulation, which was approved by the state Environmental Quality Board earlier this year, will set a cap on carbon emissions from power plants that would be lowered each year. 
Carbon-emitting power plants would be required to purchase allowances at state-run auctions to emit carbon, with one allowance required for each ton of carbon emitted and proceeds from allowances would then be used by the state to fund renewable energy and energy efficiency projects. 
"Today's vote puts Pennsylvania one step closer toward our efforts to achieve these goals and I'm grateful that IRRC recognized the importance of our participation in RGGI," Gov. Tom Wolf said in a statement. 
Wolf's 2019 executive order directing DEP to move Pennsylvania towards joining RGGI created an ongoing dispute with the Republican-led General Assembly that says he doesn't have the power to make the move unilaterally. 
Republicans and RGGI critics expressed concerns with the regulatory process, arguing that Wolf not only lacks the statutory authority to enter the state in the regional program, but that the public hearing process wasn't open to stakeholders without broadband access during the pandemic. On top of the regulatory issues raised, opponents said the program would do more harm than good. 
State Sen. Joe Pittman, who represents Armstrong, Indiana and other counties in Western Pennsylvania, said that RGGI would destroy his district's economy that relies on coal-fired and natural gas-fired power plants for jobs, property taxes and electricity. 
"This proposed regulation has the ability to cripple our economy and devastate entire
communities," Pittman said. "Unlike the other nine states in RGGI, Pennsylvania is the second-largest exporter of energy in the nation. Power production in this commonwealth has had the ability to adapt to market conditions and shift with changing environmental goals."
Wolf's administration has countered that the regulation is needed in order to address climate change and reduce the state's carbon footprint. Administration officials said the executive action he took to enter the initiative is permitted under the Air Pollution Control Act.
Pennsylvania currently has the fifth-highest emitting energy sector in the nation. Under RGGI, administration officials said, the commonwealth's carbon dioxide emissions would be reduced by 31% compared to 2019 levels. The final form regulation will cap emissions at 78 million tons in 2022 and would be gradually lowered to 58 million tons in 2030.
"Neighboring states are increasing renewable energy targets, maximizing opportunities for energy efficiency, investing in clean energy, and expanding the infrastructure network for electric vehicles," DEP Secretary Patrick McDonnell said. "They're taking bold actions, curtailing carbon pollution, improving public health and welfare, and positioning their states for success in an ever-evolving energy sector." 
While there's no denying Pennsylvania's neighbors are taking more steps to combat carbon emissions, RGGI's benefits on the cost of electricity are still up in the air. 
A report by the Penn State Center for Energy Law and Policy, one often cited by RGGI opponents, found that consumers would pay up to $2 billion more in electricity costs over nine years. But that's not the entire picture. 
Those cost increases, when spread out across the state, would be about $43 more per household each year. The report also found that the state would generate nearly $3.5 billion in revenue from the carbon allowances. Those revenues may not go directly into consumers' pockets, but Wolf and Democrats have introduced legislation that would allocate at least 25% of RGGI proceeds toward developing energy efficiency programs aimed at helping low-income communities with utility assistance. 

Currently, RGGI would go into effect in 2022 and plants would have the next two years to comply. Legislative and legal actions are expected to be taken against the ruling. The House Environmental Resources & Energy Committee, which voted in July to send a letter to IRRC denouncing the regulation, is scheduled to vote on a resolution disapproving the regulation Thursday.