Health Care
Amid renewed abortion debate, Arkoosh wants Congress to codify Roe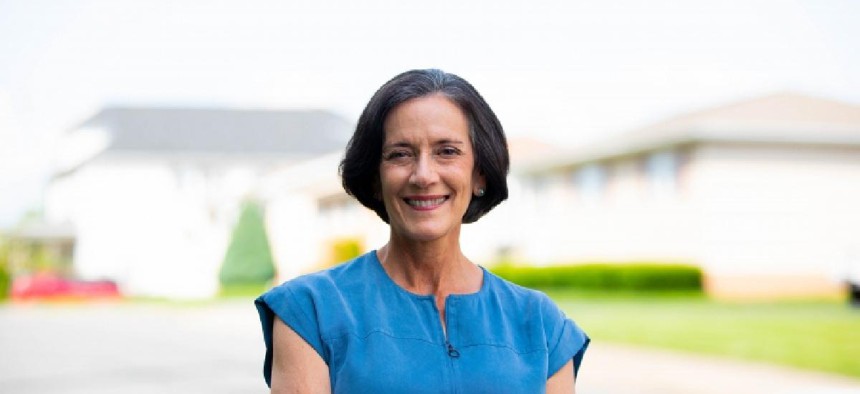 With hundreds of marches planned across the nation in defense of abortion rights, Democratic U.S. Senate candidate Val Arkoosh on Friday called for Congress to take federal action to protect abortion access as Republican-led states weigh new restrictions on aboriton access. 
Arkoosh, joined by Dr. Lisa Perriera, a Pennsylvania-based OB-GYN, urged Senate lawmakers to approve the Women's Health Protection Act, a measure designed to codify provisions of Roe v. Wade into federal law. 
"Women are facing these decisions right now, and they need these decisions enshrined in law, as do the physicians caring for them," Arkoosh said at a virtual press conference. "Codifying Roe is absolutely essential."
The Women's Health Protection Act would outline the right to abortions in federal law, while also prohibiting requirements that force health care providers to perform certain tests or procedures prior to performing an abortion. The legislation would also prohibit doctors from being required to provide medically inaccurate information prior to performing an abortion. 
The bill is sponsored by Rep. Judy Chu of California, and is awaiting consideration in the Senate after passing the House of Representatives with a 218-211 vote. 
Its passage came after the U.S. Supreme Court declined to block a new Texas law banning abortions as early as six weeks gestation. The law has prompted an intense debate over abortion rights across the nation, especially as the Supreme Court is set to consider another case regarding a separate abortion ban in Mississippi. 
Arkoosh's call for codifying the high court's Roe v. Wade decision comes as thousands gathered at the Pennsylvania Capitol this week to rally for an end to abortion.

Abby Johnson, a Planned Parenthood clinic director-turned-anti-abortion activist, called for those in attendance to continue fighting to make abortion illegal. 
"I believe that if we keep fighting this fight, that if we keep working, if we keep making sacrifices, not only will we see a time where abortion is illegal in this country, but friends, we will see a time where abortion is unthinkable," Johnson said. 
Arkoosh and Perriera, who are both physicians, said if that women lose access to legal abortions, they could be forced to resort to more dangerous methods, such as "self-managing abortions."
"Is that the kind of society we want to live in where people have to resort to being their own doctors or midwives or nurse practitioners? No, we want to make sure that health care providers are able to shepherd patients through this experience," Perriera said. 
Arkoosh warned that if lawmakers are successful in restricting access to abortion, they could set their sights on birth control and contraceptives next. 
Arkoosh has made abortion policy a key issue of her campaign for U.S. Senate in recent weeks. A memo released by her campaign called her the "strongest possible voice for codifying Roe, defending the doctor-patient relationship and ensuring women have affordable access to the full-range of reproductive health care options."

Arkoosh is one of many candidates seeking the Democratic nomination for U.S. Senate next year. Lt. Gov. John Fetterman, U.S. Rep. Conor Lamb and state Rep. Malcolm Kenyatta are also running for the seat, as are a number of other lesser-known candidates.