Elections
The influence of the Latino vote in Pennsylvania is only growing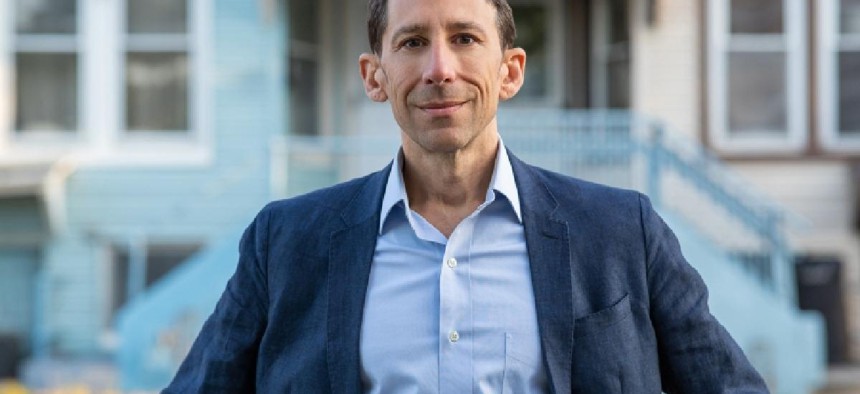 Pennsylvania is changing and politicians have to catch up. 
The 2020 census results revealed more than just how voting maps may be drawn, but they also showed the growing influence of Latino voters in Pennsylvania politics. 
"The truth of the matter is that from here on out there is no candidate who can win Pennsylvania without courting the Latino vote," state Rep. Manuel Guzman told City & State. "It's not a community that you can kind of just brush aside anymore. It is a community that you actively need to engage with and actually get your hands on the ground and get feet on the ground."
Within the last 10 years, the Keystone State's demographics have changed significantly. The commonwealth's white population fell by more than 500,000, while the Hispanic population grew by about 330,000. Latinos now make up the majority of the population in Allentown, 29% of Bethlehem, 69% in Reading and 15% in Philadelphia. 
Luzerne and Lehigh counties also saw jumps in their Latino populations by 25,000 and 31,000, respectively. And a 45.8% increase in the Latino population in Philadelphia accounted for about two-thirds of the city's overall population growth. 
Following all those increases, Latinos now make up about 8% of the state's population. Census data shows that the population accounted for just 3.2% of the state population in 2000 and about 5.7% in 2010. 
Guzman, who represents the city of Reading, was the Latino constituency director for President Joe Biden's campaign in Pennsylvania. He said that while both Democrats and Republicans will have to work for the Latino vote, he's seen the Democratic Party ignore them before. 
"The party has taken people of color for granted and taken our votes for granted," he said. "I'm not surprised that many Latinos feel disenfranchised and feel left out of the political process, because quite frankly, I can imagine that no one has cared enough to knock on somebody's door to ask them about what they care about and what they look for in a representative."
Even though Biden received the majority of Hispanic votes in 2020, Donald Trump made gains among the group overall, according to Pew Research Center. Engaging with Latino communities is a must, but not every community is the same. 
When talking to Allentown's mayoral candidates and advocates, one message was clear: Latino voters are not a monolith.
"Latinos are getting more engaged now than ever. They're tired of just sitting on the sidelines," Tim Ramos, the Republican candidate for mayor, told City & State. "I think it's about high time that both parties do the job and start recognizing that the Latino community is telling [them] that they need to start having real solutions and start listening to them if you want to earn their vote."
Ramos, who cherishes his Puerto Rican heritage and has remained active in his community for years, served as the vice chair of the Lehigh County Republican Committee. He said Latinos in Allentown care about real world issues over identity politics and that played a role in the gains Trump made in Pennsylvania. "At the end of the day, what people want is to provide for their families," Ramos said. 
Latino voters may not have liked Trump's attitude or rhetoric, but keeping their businesses open and thriving were top priorities. In cities like Reading and Allentown, voters will be looking for candidates that don't just pander to them but understand their community and work to properly represent them. 
Allentown's recent mayoral election resulted in the city's first Latino mayor. Mayor-elect Matt Tuerk is of Cuban descent. He said his ability to speak Spanish went a long way in connecting with city residents. 
"They need to take Latino voters very seriously," Tuerk said of Democratic candidates. "[The party] can learn from what is happening here and take that to places like Lancaster and Philadelphia and have a positive impact."
But what exactly is happening in cities like Allentown and how can candidates engage with voters? Diana Robinson, civic engagement director at Make The Road Pennsylvania, said it comes down to candidates actively listening instead of just talking, and more importantly, understanding the values and cultures of the communities they're looking to represent. 
"We make up such a big percentage of these communities but oftentimes, we don't see elected officials who represent us or our values," Robinson told City & State. "We are invested in supporting and elevating candidates that will not only look like us but support our values and our struggles."
Make The Road Pennsylvania is a Latino organization that helps low-income and working-class immigrants in Philadelphia, Berks and Lehigh counties fight for change in their communities. 
Robinson said they've been working on voter registration efforts to help communities get more involved. The issues that matter most to them are not uncommon. During the pandemic, many people were worried about health and safety, affording rent and utilities, and quality education. 
Will Gonzalez, executive director of Ceiba, told City & State "this is not complicated." 
"It's paying attention, it's listening, it's talking," Gonzalez said. "If you think that only speaking Spanish is going to do it, [you're] wrong. It's not just speaking Spanish. It's hearing what the needs are for that constituency."
Ceiba is a coalition of Latino community-based organizations in Philadelphia. Gonzalez said the 2020 election proved Democrats need to do more to maintain the Latino voting bloc, but that the issues are not limited to either party. 
"It boils down to family and it boils down to work," Gonzalez said. "[It's] being able to earn a living, being able to send your kids to a good school where they learn something, being able to be in a better position to afford health care to afford a higher education for your kids, and having an infrastructure that works."
Campaigns and organizations have numerous tactics to improve outreach to voters, particularly people of color. Although it may sound easy to engage with communities to understand their values, Guzman says cultural competence must be an integral part of campaigns. 
"The number one thing is having cultural competence within these campaign structures, someone who understands what the situations on the ground are like, and can direct candidates in terms of the pitfalls to avoid," Guzman said. 
In addition to his work on the Biden campaign, Guzman also helped Reading Mayor Eddie Moran get elected. He said past campaigns have failed to truly connect with Latino voters, who can be transient in cities like Reading. Going out to meet them and getting your message across must go beyond just using Google Translate to print materials in Spanish, he said. 
"We care about bread and butter issues just like everyone else," Guzman said. "But you also need to invest the resources right and real dollars that are necessary to turn out these very hard-to-reach voters."