Voting Rights
House advances 'Christmas tree' of GOP-backed amendments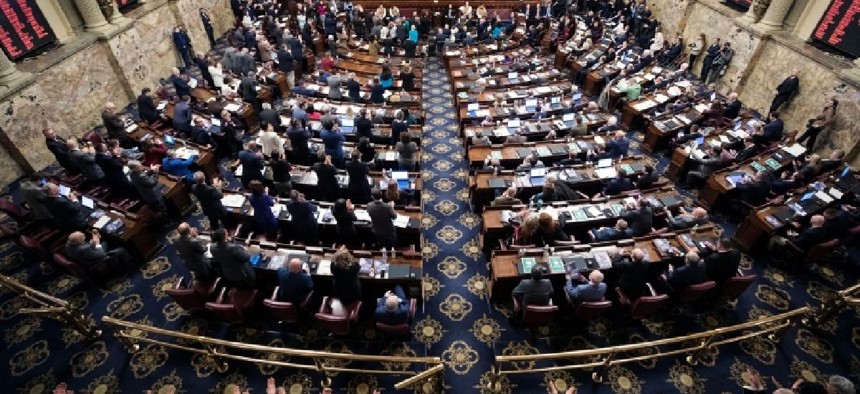 Republicans in the General Assembly on Wednesday approved a slate of proposed amendments to the state constitution that would strengthen the state's voter ID requirements, mandate post-election audits and limit the timeframe of gubernatorial executive orders – among other changes – if ultimately approved by voters.
The measures were amended earlier this week into Senate Bill 106, which originally sought to change how lieutenant governors are chosen. The bill was approved with a 113-87 vote on the last legislative session day of the calendar year. 
---
---
Republican lawmakers framed the bill as a measure to give Pennsylvanians an ability to weigh in on a variety of proposals. "The issues that we're addressing here today [are] whether or not people should have a say in the government," House Speaker Bryan Cutler said.
State Rep. Seth Grove characterized the legislation as a Christmas gift that could rein in executive power and improve election security.
"I don't know what better way to go out than give the citizens of Pennsylvania a historic Christmas present full of legislation geared towards taking back their government."
The bill contains separate proposed amendments to the state constitution, including a measure that would set more stringent voter ID requirements for Pennsylvania voters. Under the provisions, voters would be constitutionally-required to show government-issued ID at the polls and would have the option to obtain a free ID in order to vote.
Another amendment would require the General Assembly to approve legislation that mandates the state auditor general to conduct post-election audits, mirroring legislation that has been promoted by Cutler. 
Other proposals in the legislation look to rein in executive power. One provision would limit gubernatorial executive orders with the force of law to 21 days and would only allow the executive order to be extended if the General Assembly votes to do so. 
The legislation would also give state lawmakers the ability to disapprove, and effectively halt, a regulation without needing the governor's signature, as it would remove his ability to veto resolutions.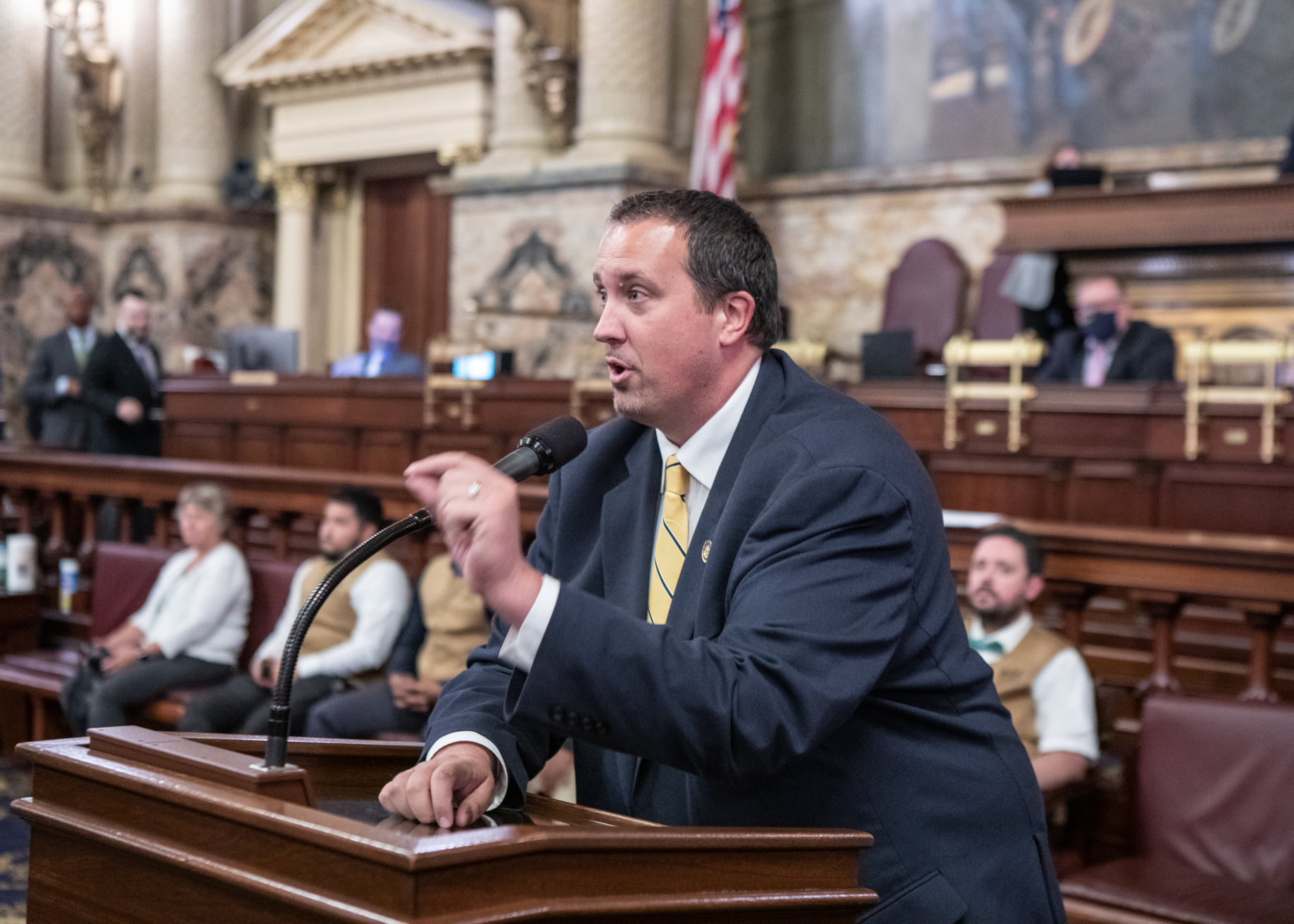 Both of those measures have also been introduced in separate bills. During a November press conference, Cutler said the state's existing laws pertaining to executive power are out of balance. "Unfortunately, many of our laws and what I'll refer to as administrative laws … are tilted heavily toward the executive. This is all about restoring the balance of power," he said.
Democrats said SB 106 would negatively impact everything from the environment to elections and they disagreed with Grove's assertion that the raft of amendments would be positive changes. 

"SB 106 has become an absolute Christmas tree of constitutional amendments," said state Rep. Emily Kinkead. "Unfortunately, rather than being a gift to Pennsylvanians, almost every one of the proposed amendments contained in this legislation undermines our democracy and our democratic institutions."
Since SB 106 proposed multiple changes to the state constitution, the legislation would not need Gov. Tom Wolf's signature in order to take effect and would circumvent his desk entirely. Instead, the proposal would need to be approved by both chambers of the legislature in two consecutive legislative sessions and then be approved by voters in a ballot referendum.
That hasn't stopped Wolf from weighing in. In a tweet on Wednesday, he took issue with the amendment that would mandate regular audits of every election in the state, in addition to audits that already occur.
"PA GOP leaders are once again attempting to undermine our elections. SB 106 would permit the legislature to interfere in election result certifications (state+federal) and order audits," Wolf wrote. "Pennsylvanians deserve leaders who take action on real issues they're facing. This isn't it."
Even with all the new amendments, the bill would still serve its original purpose: changing how the lieutenant governor is elected. Currently, voters choose lieutenant governor nominees in separate elections from gubernatorial elections. If the amendment in SB 106 is approved by voters, gubernatorial nominees would be able to select their running mates, similar to how presidential nominees choose their vice presidential nominees. 
The bill now heads to the Senate for a concurrence vote.