U.S. Congress
Pennsylvania politicos react to Joe Biden's Build Back Better setback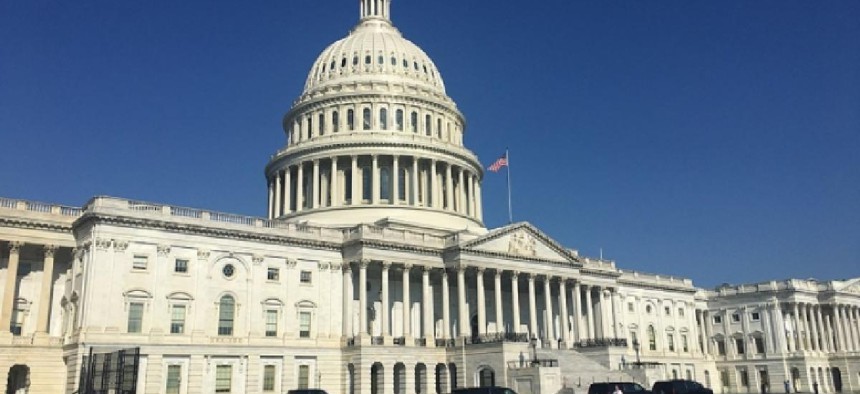 Negotiations on President Joe Biden's signature social spending bill – known as "Build Back Better" – seemed to unravel over the weekend after Sen. Joe Manchin of West Virginia renounced his support for the key piece of Biden's domestic agenda. 
The spending package would have expanded the pandemic Child Tax Credit program, provided universal preschool to 3- and 4-year-olds and invested more than $20 billion in climate-related initiatives. The proposal's future is looking bleak, however, after Manchin expressed concerns about the cost of the legislation and said he "cannot vote" to move the proposal forward. 
---
---
Manchin's public opposition to the bill prompted a deluge of responses from Pennsylvania's public officials and political hopefuls, with many outlining their own support for the Build Back Better Act, and others praising Manchin for his decision. 
Gov. Tom Wolf said the proposal would benefit Pennsylvania and urged Congress and the Biden administration to resume negotiations. 
"It would mean a historic investment in child care. And it would increase access to affordable health coverage, affordable housing and pre-K – strengthening our nation and brightening our future," Wolf said in a tweet.
The state's Democratic U.S. Senate hopefuls also said they would vote for the Build Back Better Act, if elected, as they each jockey for position in a crowded Democratic primary. Lt. Gov. John Fetterman said Manchin's intention to vote against the bill underscores the need for the state to elect a Democrat to the Senate next year. "All year, I have said that Democrats should vote like Democrats and actually deliver for the American people," Fetterman said in a statement. "If I was in D.C., I would proudly vote for this bill."
U.S. Rep. Conor Lamb, who is also running for the seat currently held by outgoing U.S. Sen. Pat Toomey, said he would vote for the legislation again, and argued that he is the most electable candidate in the state's Democratic primary. "The only question in this #PASen primary is who you think can beat the Republicans to get there," Lamb wrote on Twitter. "I've done that before, too."
State Rep. Malcolm Kenyatta and Montgomery County Commissioner Val Arkoosh also expressed support for the bill in a series of tweets. Kenyatta wrote: "In the US Senate you can bet your ass I'd be fighting like hell to deliver on this transformative agenda," while Arkoosh called the proposal, "the most significant climate action ever" and a "meaningful investment in working families."
But while Democrats took aim at Manchin and staked out their own positions on the Build Back Better Act, Republicans levied criticism at the proposal. 
Jeff Bartos, a Republican running for U.S. Senate, said the legislation would be detrimental to working families. "The Build Back Better Act raises taxes on working families while giving tax breaks to billionaires in Blue States like California and New York," he said in a statement. "Simply put, this bill would hurt working families in Pennsylvania at a time they can least afford it." 
Former Ambassador to Denmark Carla Sands, another GOP Senate candidate, praised Manchin for standing up for his constituents.
Biden has stated that he is "committed as ever" to advancing the social spending bill, but it appears that if there's any chance that the legislation gets renegotiated and passed by Congress, it won't happen this year.