Elections (Archived)
Appeals court finds Pennsylvania's mail-in voting law unconstitutional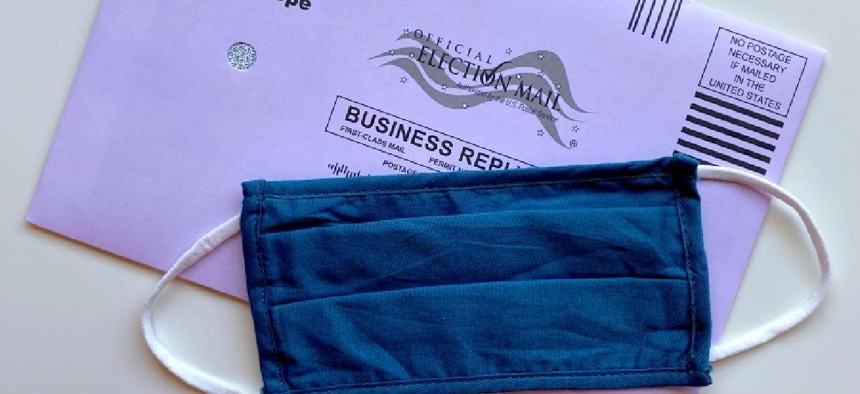 Pennsylvania's mail-in voting law, known as Act 77, was struck down by a state appeals court Friday morning, which deemed it unconstitutional. 
Commonwealth Court Judge Mary Leavitt issued the opinion in favor of the 14 House Republican lawmakers and Doug McLinko, a county commissioner from Bradford County, who have filed now-combined cases. 
"If presented to the people, a constitutional amendment to end Article VII, Section 1 requirement of in-person voting is likely to be adopted. But a constitutional amendment must be presented to the people and adopted into our fundamental law before legislation allowing no-excuse mail-in voting can 'be placed upon our statute books,'" Leavitt wrote. 
---
---
Republicans filed two lawsuits last summer arguing the law violates the state constitution, despite the majority of state legislators voting in favor of the bipartisan bill in 2019. Members of the party have bolstered their efforts to rollback provisions of Act 77 following the 2020 election, when President Donald Trump's debunked voting fraud claims sowed distrust in the electoral system. 
"We are currently reviewing the court's opinion. It bears repeating that the General Assembly passes legislation and the courts interpret the law. We will wait for the judicial process to reach its conclusion before making any final legislative decisions," Jason Gottesman, spokesperson for the House Republican Caucus, said in a statement. 
State Reps. Bud Cook, Michael Jones, Barry Jozwiak, Kathy Rapp, David Maloney, Barbara Gleim, Bob Brooks, Aaron Bernstine, Dawn Keefer, Dan Moul and Frank Ryan are among the petitioners who voted in favor of the original law. At the time, Act 77 was considered one of the largest election modernization efforts in decades, despite some opposition from Democrats over the elimination of straight ticket voting.
Senate Democratic Leader Jay Costa expressed frustration over the ruling.
"While I am surprised and disappointed by this decision, it will be appealed – and I'm hopeful for a reversal by the Pennsylvania Supreme Court. Act 77 was a bipartisan, bicameral achievement that protected and improved access to the ballot box. It must be protected. I do not believe that mail-in voting is unconstitutional, and there were no constitutional concerns brought up when the bill passed nearly unanimously in 2019," he said in a statement. 
The Wolf administration confirmed that it will appeal the decision to the Pennsylvania Supreme Court. For the time being, the appeal would keep Act 77 in place until a final ruling is made. 
"The administration will immediately appeal this decision to the state Supreme Court and today's lower court ruling will have no immediate effect on mail-in voting pending a final decision on the appeal," Gov. Tom Wolf said in a statement. "The strength of our democracy and our country depends on eligible voters casting their ballot and selecting their leaders. We need leaders to support removing more barriers to voting, not trying to silence the people."
Voting rights advocates have viewed Republicans' attempts to repeal Act 77 as attacks on basic rights. Marian Schneider, senior voting rights policy counsel for the American Civil Liberties Union of Pennsylvania, disagreed with the court's ruling. 
"The state constitution requires that absentee voting be available to voters with disabilities, those who will not be in their precinct on Election Day for business reasons, for religious purposes, and for people deployed in the military," she said. "To read that language to mean that absentee voting is, therefore, forbidden for all other voters is a serious misreading of the constitution. This ruling will be appealed to the state Supreme Court, and it will be automatically stayed, which will keep vote-by-mail in effect while on appeal. And we hope that it ultimately will be overturned."