Campaigns & Elections
Philly attorney George Bochetto launches U.S. Senate bid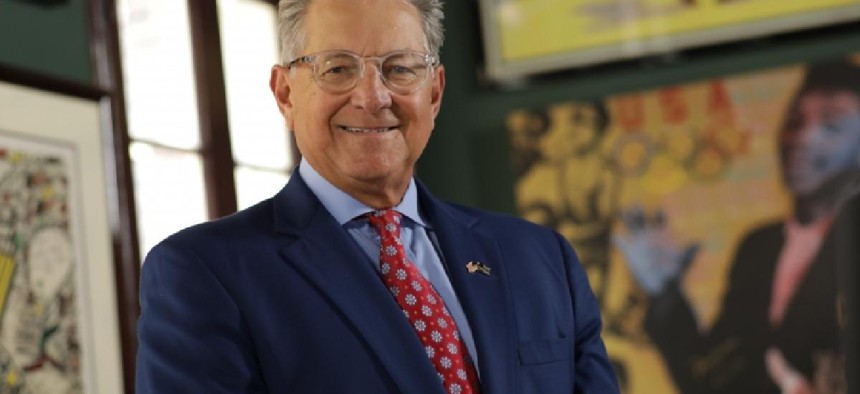 Philadelphia attorney George Bochetto is officially entering the state's 2022 race for U.S. Senate, joining a crowded field of GOP hopefuls seeking to replace Sen. Pat Toomey at the end of his current term.
Bochetto, who has recently garnered attention over his fight to keep Philadelphia's Christopher Columbus statue in Marconi Plaza, vowed to take on "left wing radicals" in the U.S. Senate and bring "responsible leadership" to the nation's capital. 
---
---
"I believe in my bones that this country is headed on a collision course under the woke mob and the left wing radicals. If we don't have responsible leadership in Washington, we are facing some very dire consequences," he said during an interview with City & State. "I'm running so that I can help restore that kind of viable, reliable, fundamental leadership and overcome these left wing nuts and woke mobs that are destroying our country."
Bochetto expressed concerns with Philadelphia's skyrocketing murder rate, denounced so-called cancel culture and the teaching of critical race theory and criticized trillion-dollar spending proposals sought by President Joe Biden's administration. Bochetto said policies sought by Biden are contributing to inflation, suggesting that he would prioritize fiscal restraint as a U.S. senator. 
"We cannot even consider passing these exorbitant $3.5 trillion bloated giveaway programs and then simply say, 'Oh, we'll print the money to pay the debt,'" he said. "That's why we have the inflation that we have."
Bochetto joins a crowded primary for the Republican nomination that already includes celebrity physician Dr. Mehmet Oz, real estate developer Jeff Bartos, former U.S. ambassador to Denmark Carla Sands and conservative commentator Kathy Barnette, among others. Former Bridgewater Associates CEO David McCormick is also exploring a Senate bid. 
But that hasn't dissuaded Bochetto, who took aim at many of the candidates over their residency and potentially questionable ties to Pennsylvania. 
"I'm the only one in the race that has a demonstrated, provable record of public service and for standing up for these principles. Carla Sands doesn't – she was in Malibu being an actress. She's not even from Pennsylvania. Dr. Oz is from New Jersey selling coffee beans as his magic diet pills. And David McCormick's off in China, playing footsie with the Communist Party and making billions of dollars," Bochetto said.

Bochetto's law firm, Bochetto & Lentz, worked with the legal team that defended former President Donald Trump during his second impeachment trial in 2021, and Bochetto himself has appeared before the U.S. Supreme Court and the Pennsylvania Supreme Court. 
He also previously served as the state's boxing commissioner in the late 1990s and early 2000s under former Gov. Tom Ridge.
Bochetto said his background, as both a lawyer and a Pennsylvanian, makes him stand apart from other Republicans in the race.
"Why should we elect another pretender to this office? We got enough pretenders in office now. We need real people," he said. "I don't have to be a pretender [to] anything. I'm a Pennsylvanian – I've been here for 45 years, and I've employed people here. I've done my public service here. I've made my life here and my family here so I don't have to pretend about that."