Power List
The 2022 Power of Diversity: Black 100: 11-50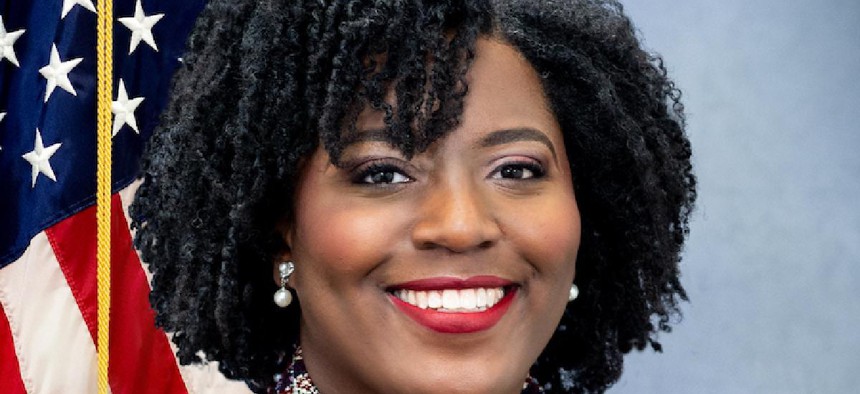 11. Darrell Clarke 
Philadelphia City Council President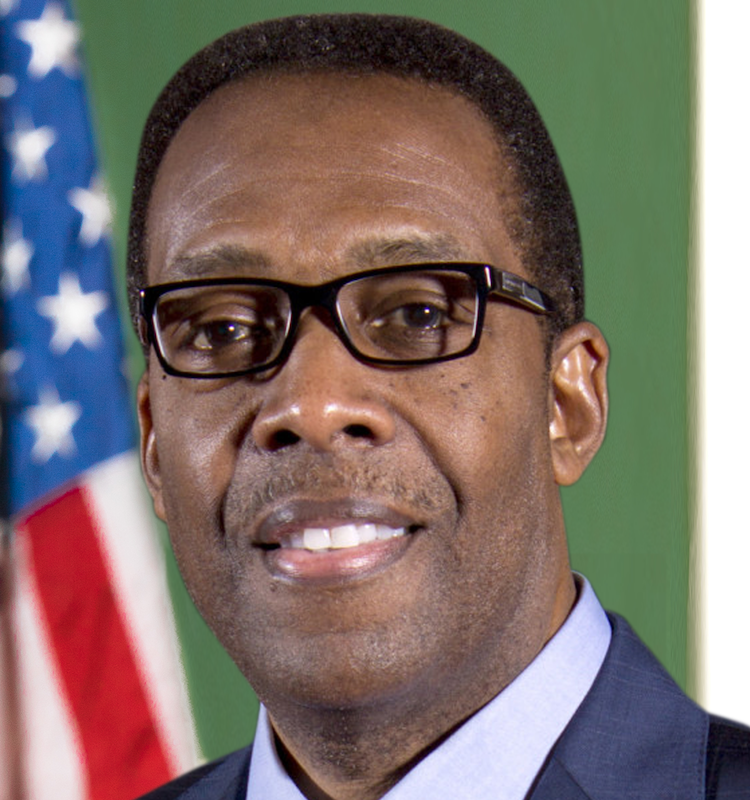 Darrell Clarke has advocated for policies that resulted in more affordable housing, funding for public education, increased public safety and jobs. Clarke's 2022 priorities are centered on reducing poverty, boosting economic opportunities and reducing gun violence.To help achieve those goals, he is focused on advancing with his Neighborhood Preservation Initiative, a $400 million plan to invest in affordable housing and maintain commercial corridors.
12. Edward Gainey 
Mayor of Pittsburgh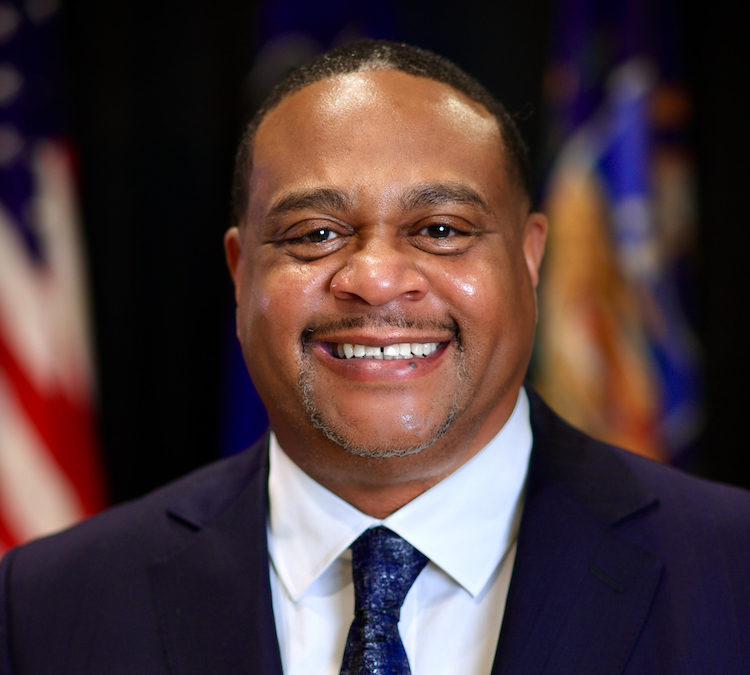 Pittsburgh's 61st mayor is also its first Black chief executive. Ed Gainey took office in January thanks in no small part to a platform focused on police reform, combating crime from a public health standpoint and equitable community development through new zoning and affordable housing policies. Prior to winning the mayoralty, Gainey, who served in the House of Representatives for eight years, became the first African American to serve as chair of the Pittsburgh City Democratic Committee.
13. Gregory Deavens
President & CEO, Independence Health Group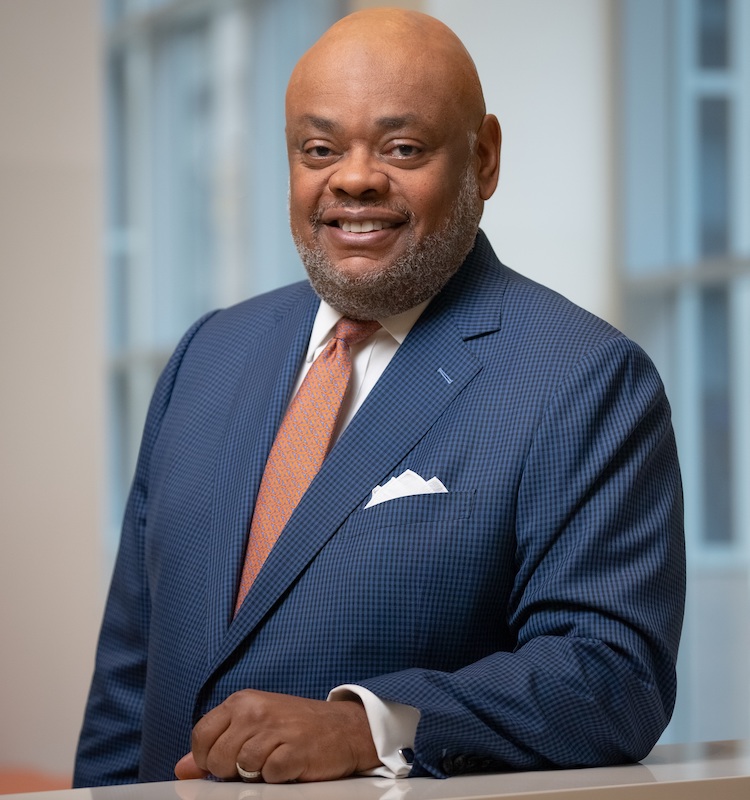 Gregory E. Deavens leads Independence Health Group, one of the nation's leading health insurers. As president and CEO, he leads business collaborations with various companies to increase health care services and enhance essential health care access for members. Under Deavens' leadership, Independence worked with Quartet Health and invested in Evio Pharmacy Solutions, making it easier for people to access and afford life-saving medications. Deavens chairs the board of directors of Hartford HealthCare and serves on several others. 
14. Anthony Williams
State Senator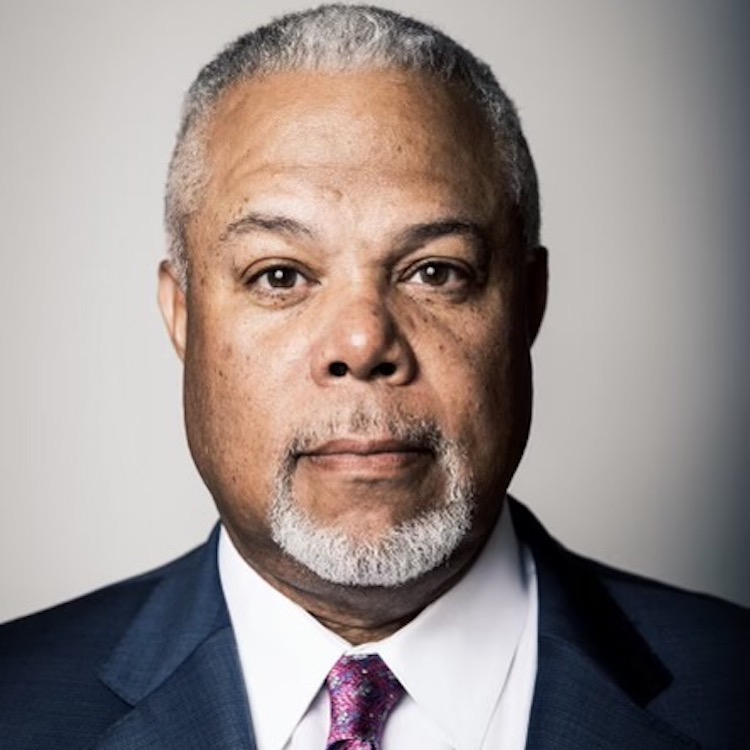 A businessman-turned-community activist, state Sen. Anthony Williams changed his life's trajectory after the 1985 MOVE bombing in West Philadelphia. After watching his childhood neighborhood go up in flames and companies close across Pennsylvania, he decided to pursue a career in public service. In 1988, Williams ran for his father's old state House seat and won. In 1998, he secured a seat in the state Senate. Williams is serving his fourth term in the state Senate and is the current Democratic Whip.
15. Jason Dawkins
State Representative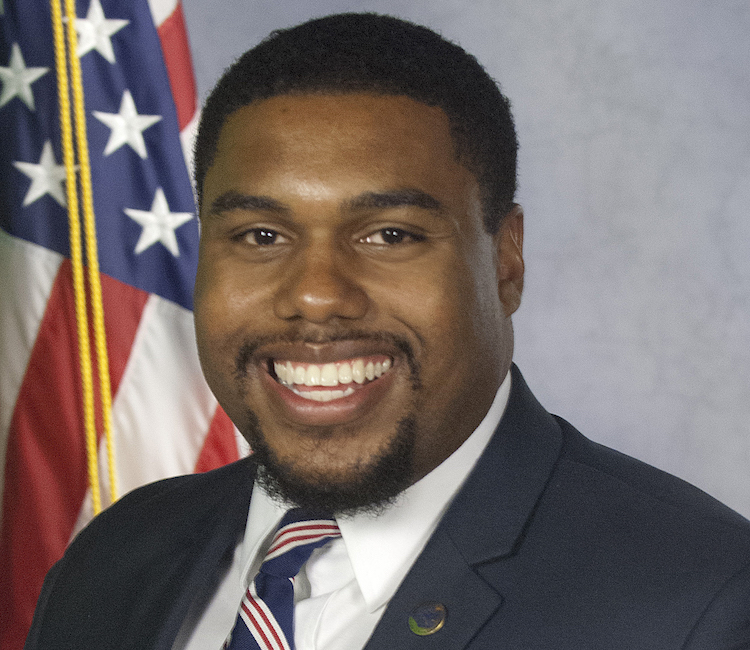 Jason Dawkins is part of a new generation of legislators pushing for change in the Capitol. He was elected by his colleagues to chair the Philadelphia House delegation and is a member of the Legislative Black Caucus. Dawkins shaped several key pieces of legislation, amendments, and policy initiatives, including first-of-its-kind legislation to create major reform in Pennsylvania's criminal justice system. As a legislative aide for Philadelphia City Council Member Maria Quiñones-Sánchez, he directed more than $4 million in capital funding toward redeveloping recreational facilities. 
16. Cherelle Parker
Philadelphia City Council Majority Leader 
Cherelle Parker made politics her business as a community organizer at the age of 17. In 2005, she became the youngest African American woman elected to the state House. Ten years later, Parker was elected to serve on Philadelphia City Council. As chair of City Council's powerful Labor and Civil Service Committee, Parker prioritizes issues that can ensure financial security for workers in their retirement. Making history again, she became the first woman elected to chair the Delaware River Port Authority Board in 2021.
17. Erika James
Dean, Wharton School of the University of Pennsylvania
Trained as an organizational psychologist, Erika James is a recognized authority on crisis leadership, workplace diversity and management strategy. Prior to her appointment at Wharton, James was the John H. Harland Dean at Emory University's Goizueta Business School from 2014 until 2020. She is the first woman and first person of color to be appointed dean in Wharton's 139-year history. James is an award-winning educator, consultant and researcher known for developing ground-breaking executive education programs.
18. Summer Lee
State Representative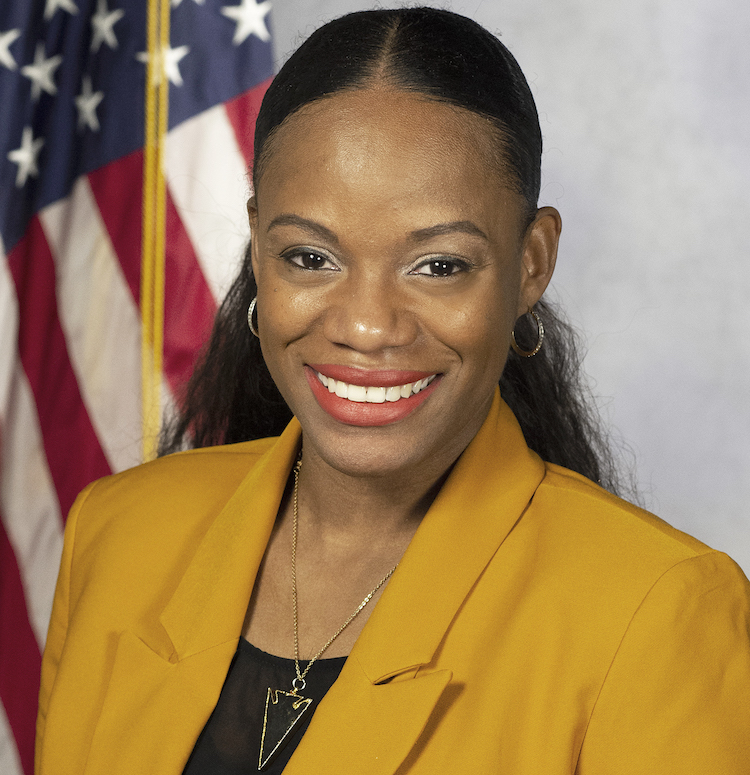 State Rep. Summer Lee was a dedicated organizer, activist and advocate for social justice in her community long before being elected to the House in one of the biggest upsets of the 2018 election. The first Black woman elected to the state House from western Pennsylvania, Lee's legislative priorities include criminal justice reform, education, health care and energy policy reforms, a progressive tax structure for Pennsylvania and raising the state's minimum wage to $15 an hour. Lee is running for the 18th Congressional seat – which is an open seat. If elected, she will be the first African American woman from Pennsylvania.
19. Jason Wingard
President, Temple University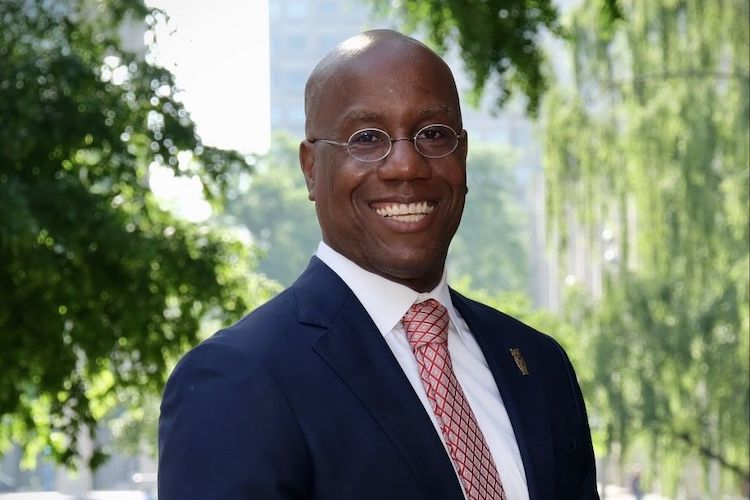 Jason Wingard is Temple University's first Black president in its 137-year history. A popular thought leader with more than 200,000 LinkedIn followers, Wingard is also a Forbes contributor who now oversees Temple's 37,000-student university and its 17 schools across eight campuses. Wingard is the former dean of Columbia's School of Professional Studies and is noted as a leadership development expert. He has taught and held senior leadership posts at Stanford University, the University of Pennsylvania and Columbia University.
20. Austin Davis
State Representative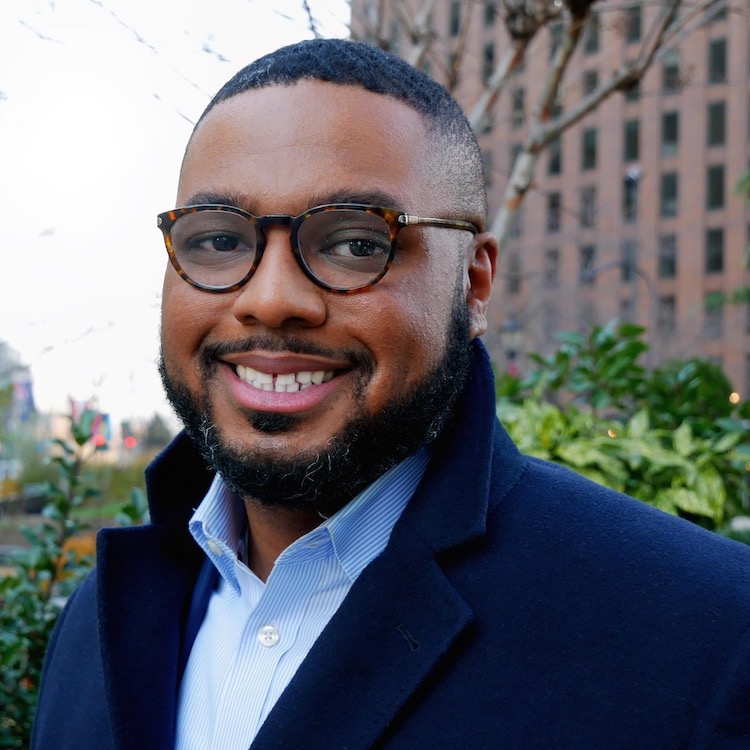 The son of a bus driver from the Pittsburgh Port Authority Transit and a hairdresser from Allegheny County, state Rep. Austin Davis is a first-generation college graduate who became the 35th state House District's first Black representative in 2020. He chairs the Allegheny County delegation and is vice-chair of the state House Democratic Policy Committee. The first-term representative from the Mon Valley is now vying to become lieutenant governor. If he wins the upcoming election, he will be the state's first Black lieutenant governor. 
21. Carolyn Nichols 
Superior Court Judge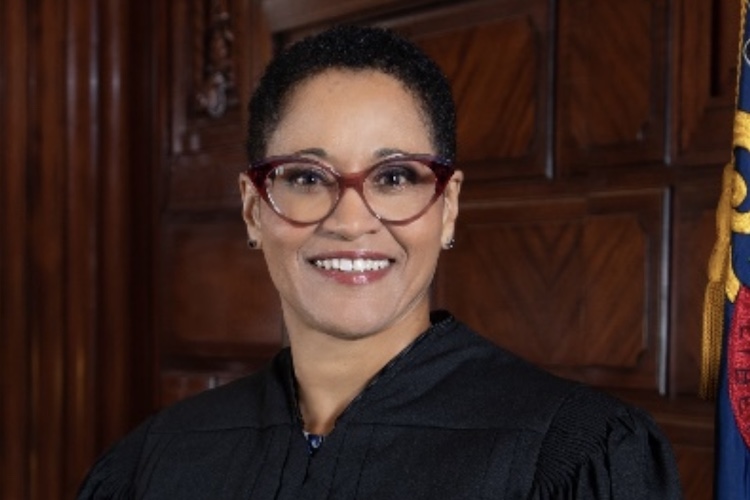 Carolyn Nichols is a second-generation member of the legal profession, following in the footsteps of her father, the late Edward K. Nichols Jr. Nichols, who began her career as an elected jurist 11 years ago on the Court of Common Pleas, is currently one of two Black women to hold one of the 31 appellate court seats in Pennsylvania. One of the strongest defenders of equal access to justice on the bench, Nichols has recently been speaking out against racial and political polarization.
22. Leigh Chapman
Acting Secretary of the Commonwealth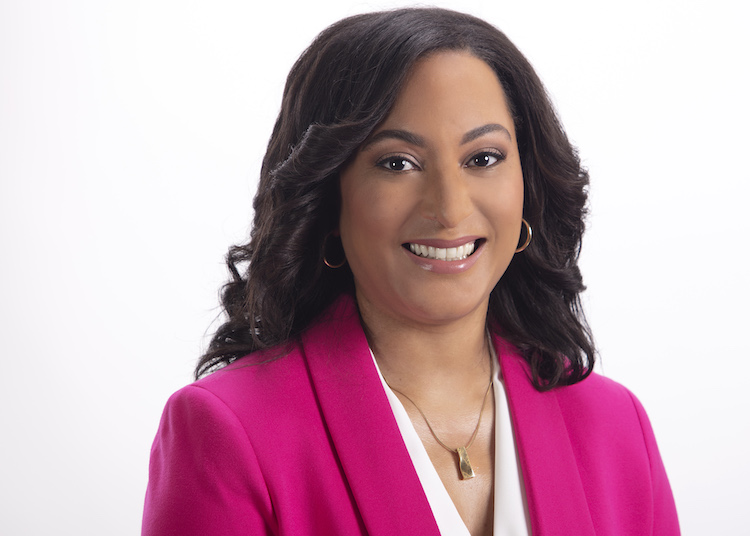 Leigh M. Chapman is a voting-rights attorney and advocate who returned to the Department of State just in time to be thrust into the heart of the decennial redistricting process and a midterm election cycle that has garnered national scrutiny. As the Acting Pennsylvania Department of State Secretary, she is responsible for fulfilling an array of responsibilities critical to the health and safety of Pennsylvanians. She also manages the electoral and economic functions of the state. Chapman previously served as policy director for the agency. 
23. Jalila Parker
Deputy Chief of Staff, Office of Governor Tom Wolf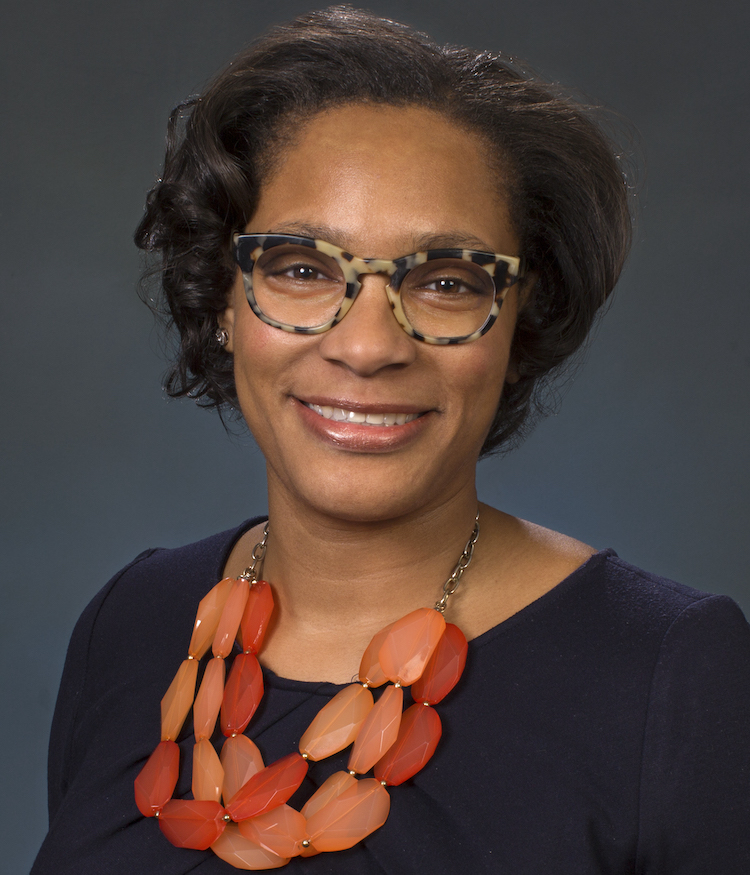 Jalila Parker has played a part in Gov. Tom Wolf's administration throughout his two terms and serves as executive director of the governor's Advisory Commission on African American Affairs. Parker has taken part in the campaigns of both Philadelphia and Harrisburg lawmakers, including U.S. Rep. Dwight Evans and state Sen. Art Haywood. Prior to joining Wolf's office in 2015, Parker served as the Democratic state committee member for the 4th Senatorial District and as Election Day coordinator for the 10th ward in Philadelphia.
24. Wanda Williams
Mayor of Harrisburg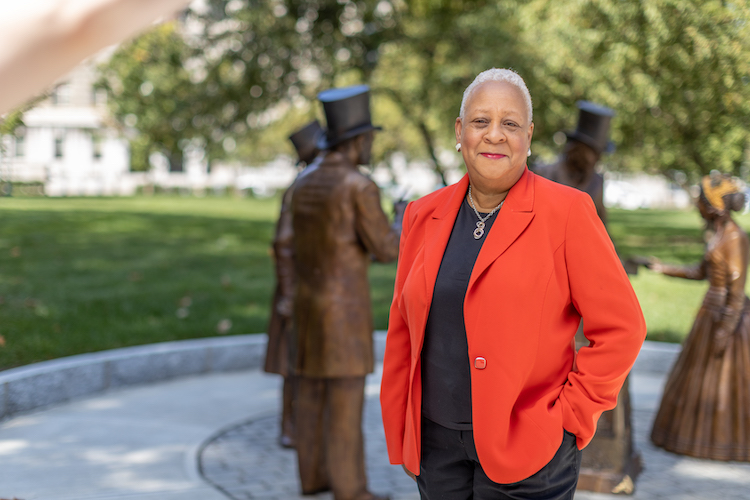 Ed Gainey isn't the only new mayor in the spotlight. Wanda Williams became the second African American and second female mayor in the capital city this year. Prior to winning the mayoralty, Williams was elected to City Council in 2005 and served as council president for the last 12 years. Among her accomplishments to date: working with Right Site Harrisburg to build the new Federal Courthouse; enacting legislation to "Ban the Box" on city job applications; and securing resources for Harrisburg.
25. Danielle Bowers
Harrisburg City Council President
Nearing her second anniversary as a member of Harrisburg City Council, Danielle Bowers was elected to serve as the legislative body's president in 2021. In a Facebook announcement, Bowers described last year as having stretched her in the best ways and affording her with opportunities to propose impactful policies. With the support of her peers, she was instrumental in passing the Affordable Housing Legislative Package, which consists of four bills intended to provide affordable housing in the City of Harrisburg.
26. Celeste Trusty
Secretary, Pennsylvania Board of Pardons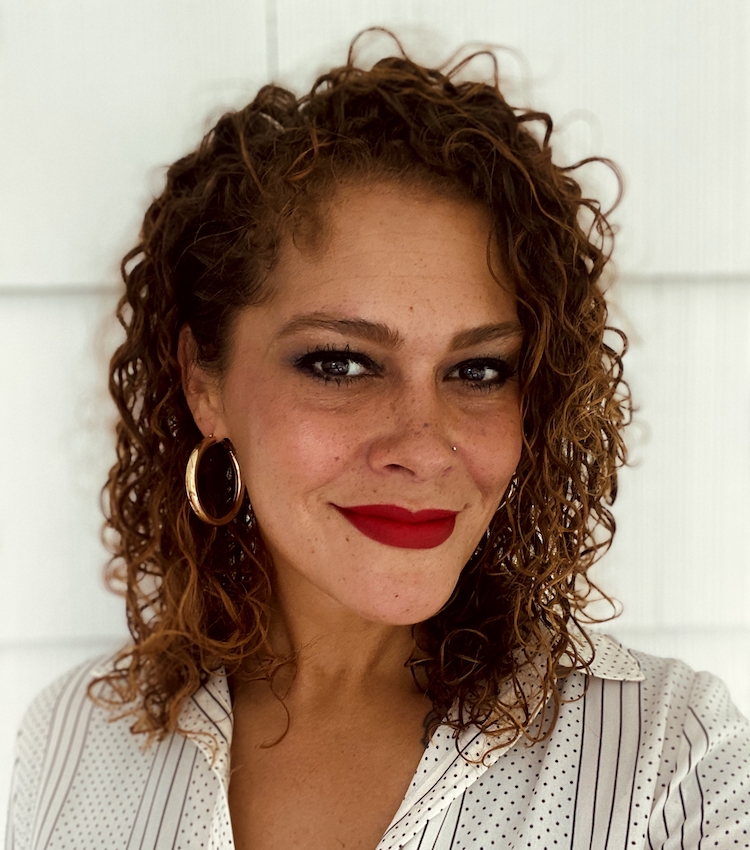 A long-time judicial advocate, Celeste Trusty was appointed secretary of the state Board of Pardons in January, following the departure of Brandon Flood. In this role, Trusty oversees the day-to-day operations of the board's Harrisburg office and acts as a liaison between the staff and the board. She is responsible for striking a careful balance between meeting the needs of crime victims and realizing when there's an opportunity for incarcerated Pennsylvanians to get a second chance at freedom.
27. Ryan Sanders
Partner, Vice Capital Group
As part of the continuing GOP effort to build a permanent ground operation and year-round presence in African American communities, Ryan Sanders is charged with the task of cultivating productive relationships with African Americans throughout the commonwealth. He was appointed as the first African American Engagement Coordinator for the state's GOP following the 2014 election cycle. Previously, he served as vice president of economic development for the African American Chamber of Commerce of Central Pennsylvania.
28. Bret Perkins 
Senior Vice President of External and Government Affairs, Comcast
As Comcast's senior vice president of external and government affairs, Bret Perkins is responsible for local government affairs, strategic partnerships with state and local intergovernmental associations and national policy advocacy organizations. Perkins joined Comcast in 2001 and has managed the company's municipal government affairs during the course of its expansion from operating in 2,500 communities to 6,000 communities. He's continued to manage relationships with state and local intergovernmental associations, develop political strategies and increase grassroots communications.
29. Sharmain Matlock-Turner
President & CEO, Urban Affairs Coalition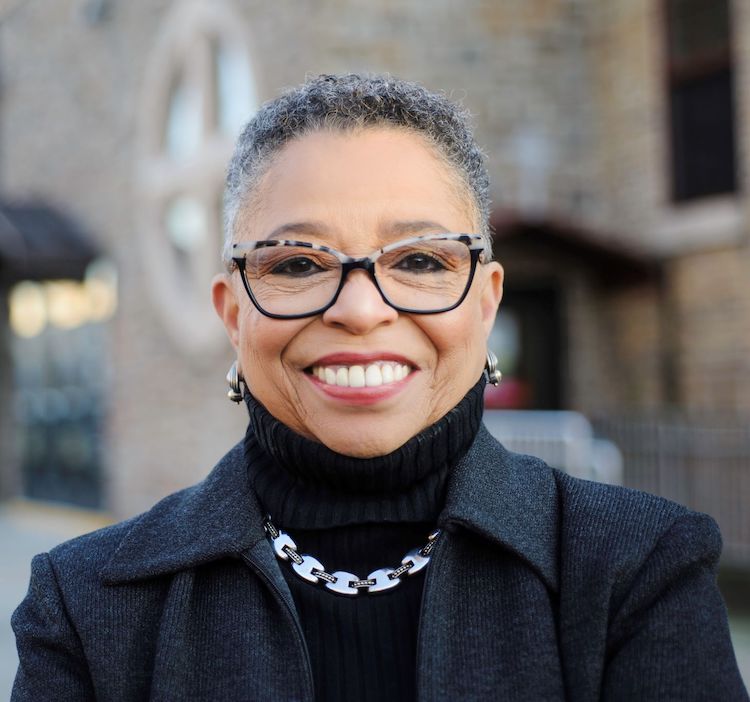 Sharmain Matlock-Turner joined the Urban Affairs Coalition in 1999 as its first woman president and CEO. She oversees the organization's $100 million budget and keeps it focused on helping communities and citizens in need. She serves on more than a dozen charitable and nonprofit boards and committees, and has been appointed to serve on numerous committees by local and state politicians, including by Gov. Tom Wolf to the Pennsylvania Redistricting Reform Commission.
30. Mustafa Rashed
President & CEO, Bellevue Strategies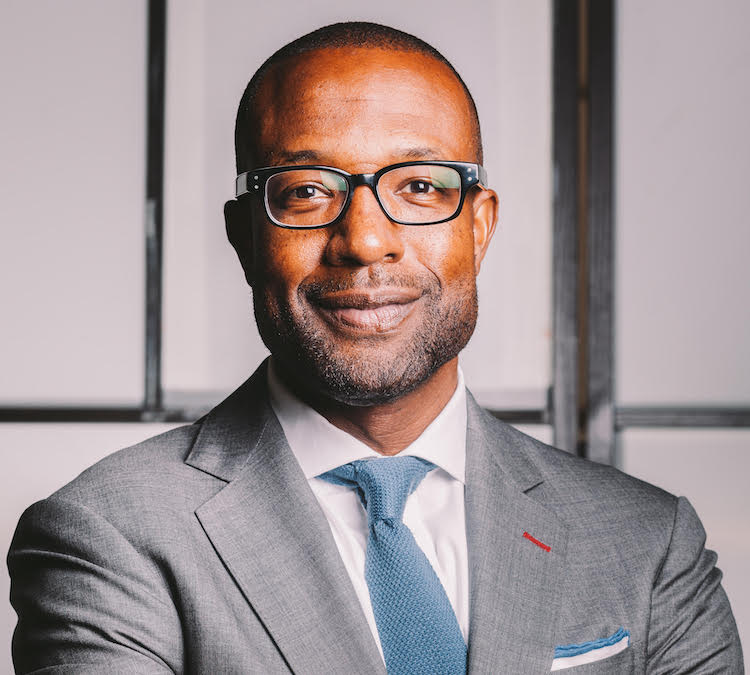 Mustafa Rashed produces Bellevue Strategies' strategic planning and vision. He also sets the company's tone for how best to represent its clients. Serving as a strategic adviser to policy leaders, governors, senators, mayors and presidential candidates, Rashed relies on a vast network of relationships to deliver tangible results for his clients. His experience in communications and policy has made the difference for political campaigns, advocacy efforts and crisis communications across the region.
31. Brenda Allen
President, Lincoln University
Named one of the "Ten Most Dominant HBCU Leaders of 2021" by the HBCU Campaign Fund, Lincoln University President Brenda A. Allen continues to build upon the legacy of using the liberal arts as a vehicle for producing leaders. As Lincoln's 14th president, Allen has made progress on extensive renovations, upgrades and additions to the 422-acre, 56-building campus. Improvements include restoration of historic architecture and renewing and expanding campus housing.
32. Kenneth Frazier
Executive Chair, Merck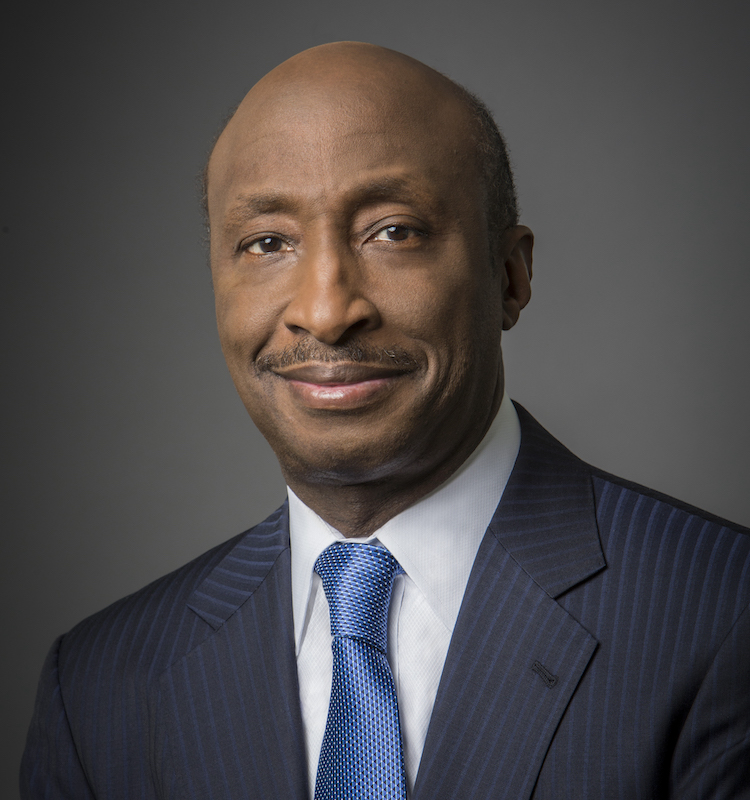 Kenneth C. Frazier became executive chair of Merck's board of directors following his retirement from a decade-long tenure as Merck's resident and CEO in 2011. Under his leadership, Merck continued to produce life-saving medicines and vaccines. Frazier substantially increased the company's investment in research, while refocusing it on the launch and growth of products that provide far-reaching benefits. Before becoming president and CEO in 2011, Frazier held a number of positions within the corporation, including general counsel. 
33. Jake Wheatley
Deputy Mayor of Pittsburgh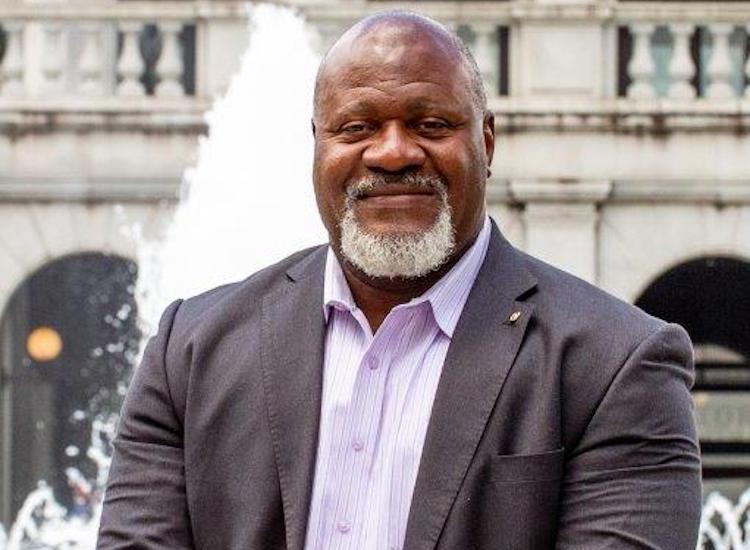 State Rep. Jake Wheatley was first sworn into office in 2003 as a member of the state House of Representatives, where he served the 19th Legislative District. During his tenure in Harrisburg, he became the first African American to serve as the chair of the House Professional Licensure Committee. After his resignation from the State House on Jan. 31, 2022, Wheatley took on the role of Deputy Mayor for the City of Pittsburgh under Mayor Ed Gainey. He's a decorated veteran of the U.S. Marine Corps.
34. Jerry Jordan 
President, Philadelphia Federation of Teachers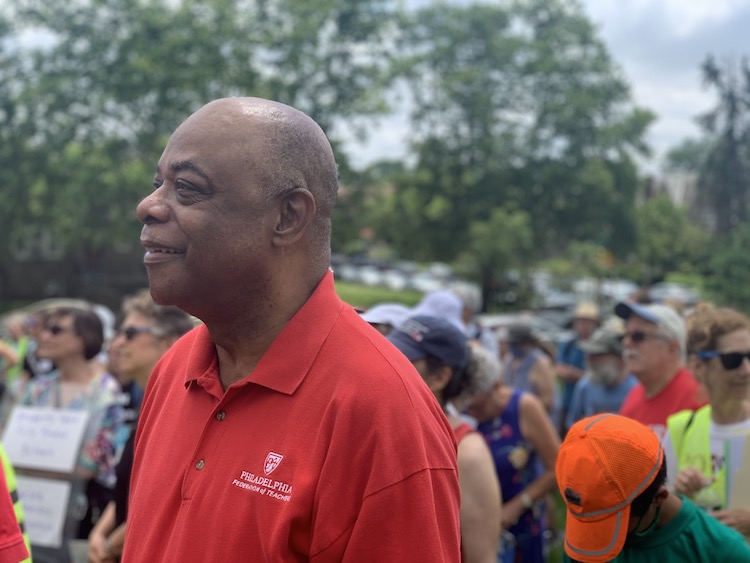 A lifelong Philadelphian, public school graduate, educator and stalwart advocate for public schools, Jerry Jordan has been a member of the Philadelphia Federation of Teachers negotiating team since 1992 and the union's chief negotiator since 2000. He has led the PFT through some of its most challenging times, from drastic cuts to public education to the recent COVID-19 crisis. Jordan's leadership style has been guided by his deep commitment to Philadelphia's students and staff.
35. Denise Johnson
Physician General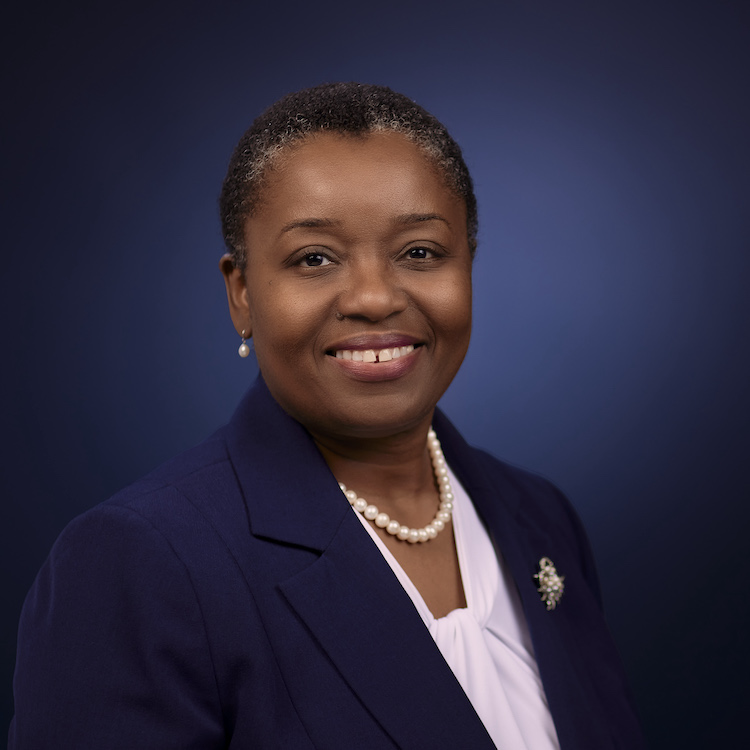 Dr. Denise A. Johnson spent 13 years in private practice in Meadville before being appointed as Pennsylvania's Physician General. She is board-certified in obstetrics and gynecology by the American Board of Obstetricians and Gynecologists and is a fellow of the American College of Healthcare Executives. Johnson, who also serves on the Governor's Commission for Women, has long been involved in various community and regional groups focusing on diversity and inclusion and is the current board chair of the Meadville Area Free Clinic.
36. Ernest Garrett
President, District Council 33
Ernest Garrett's victory in 2020 was one of the most recent examples of the sea change among the leadership ranks of Philadelphia organized labor. His ascent at AFSCME District Council 33, catalyzed by his promise to bring dignity and respect back to the union, marked the first leadership change there in more than two decades. The former Local 394 business agent currently represents a 10,000-member union made up of essential employees, including nurses, sanitation workers and civil engineers. 
37. Toni Murphy
Senior Vice President, Keystone Region, Comcast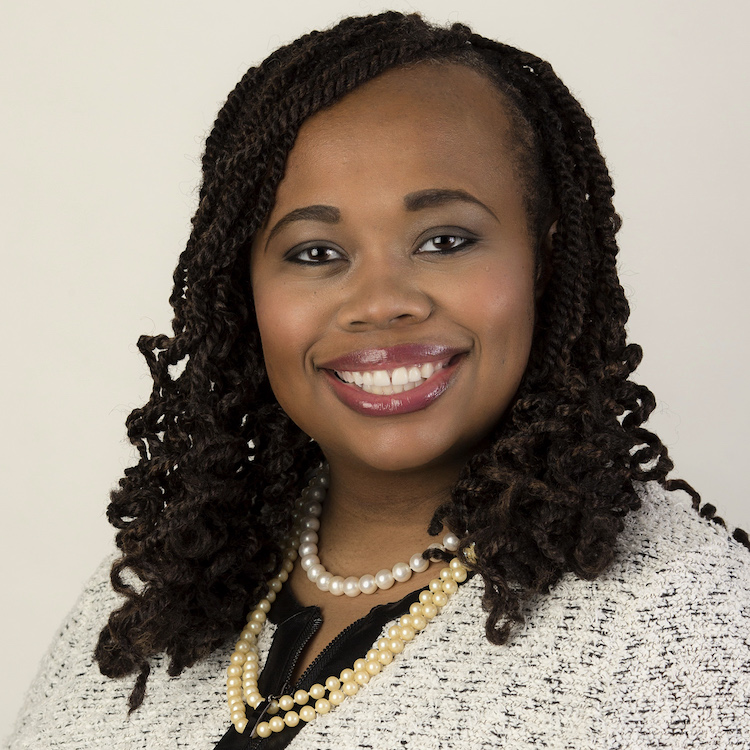 In her role as senior vice president of the Keystone Region for Comcast – the first Black woman to hold this position in the company's history – Toni Murphy is responsible for the operational, strategic and financial performance across four different states. In addition to those responsibilities, she is also executive sponsor of Comcast's Diversity & Inclusion Council. Prior to joining Comcast, she was an analyst at UBS Investment Bank in New York and worked in private equity for The Gores Group LLC.
38. Ken Lawrence Jr. 
Montgomery County Commissioner
The Montgomery County Court of Common Pleas was ahead of the curve when it appointed Ken Lawrence Jr. to the Montgomery County Board of Commissioners. Lawrence was initially appointed to fill out the term of Attorney General Josh Shapiro when Shapiro left to serve as attorney general in 2017. Lawrence was later unanimously elected vice-chair of the board, and in 2019, he was elected to serve a full, four-year term. He is the first African American commissioner in Montgomery County's history and currently serves on the Pennsylvania Election Law Advisory Board.
39. Frank Igwe
Founder & President, Moravia Health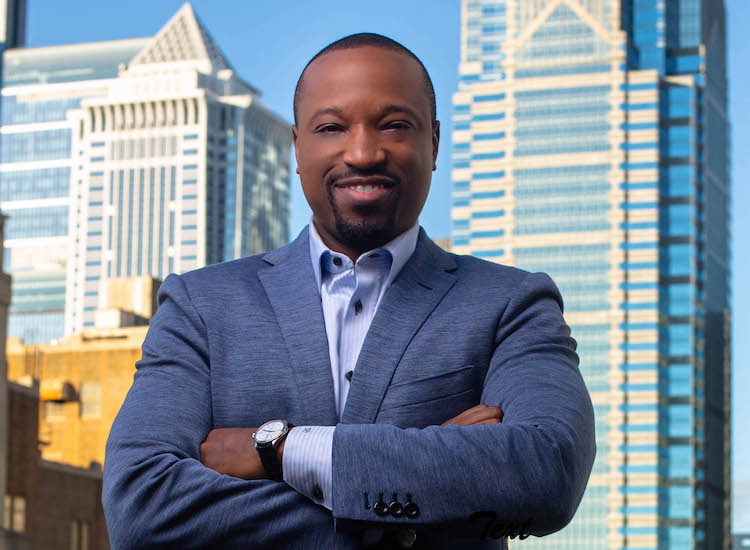 Dr. C. Frank Igwe founded Moravia Health in 2012. Today, the company serves more than 1,500 patients across Pennsylvania. Igwe, whose guiding philosophy is "Do well, by doing good," believes that the most powerful tool a CEO has is being able to see changes on the horizon. Prior to founding Moravia Health, Igwe was the executive director of the nonprofit organization, City ACES (Athletes Changing Expectations).
40. Chad Dion Lassiter
Executive Director, Pennsylvania Human Relations Commission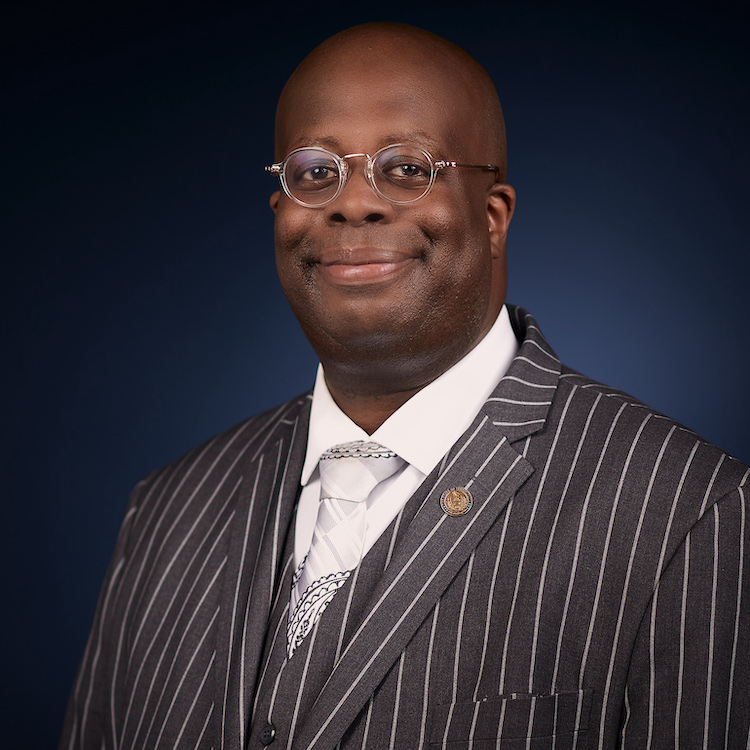 Chad Dion Lassiter is a nationally recognized expert in the field of U.S. race relations. As executive director of the Pennsylvania Human Relations Commission, Lassiter formed "No Hate in Our State," a town hall series designed to eradicate white nationalism in Pennsylvania. He also led the statewide "Social Justice Lecture Series." Lassiter is the co-founder and president of Black Men at Penn, an organization at The University of Pennsylvania's School of Social Policy & Practice. In 2021, the National Association of Social Workers' Pennsylvania chapter named him "Social Worker of the Year."
41. Bill Strickland
President & CEO, Manchester Bidwell Corporation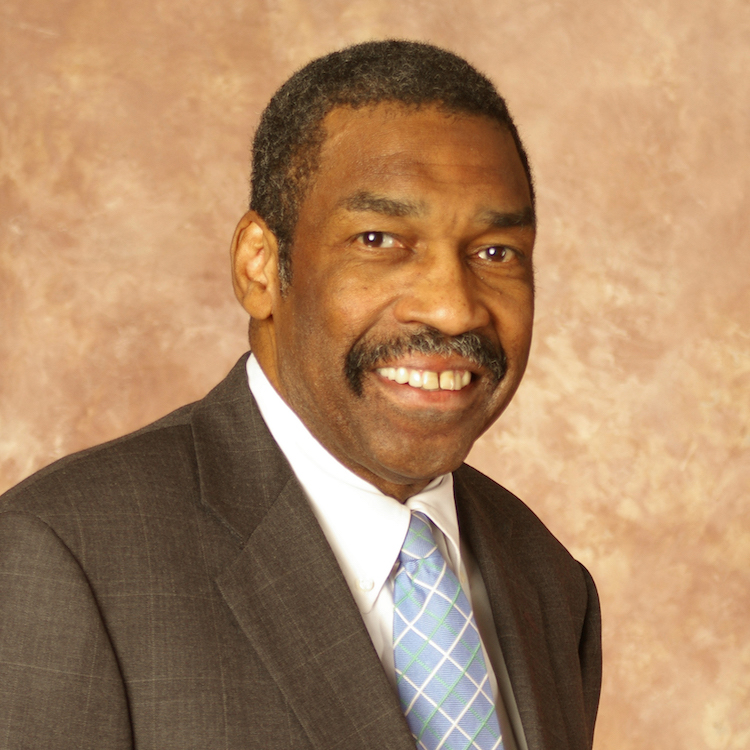 c
Bill Strickland, a lifelong resident of Pittsburgh's North Side Manchester neighborhood, has an interest in the community that runs deep. He founded the Manchester Craftsmen's Guild, an after-school arts, education and apprenticeship program. From that grew the subsidiaries the Manchester Craftsmen's Guild and the Bidwell Training Center, both focused on providing job training and career opportunities. Strickland has been honored by the White House and received a MacArthur Genius Award and a Goi Peace Award.
42. Sheila Ireland
Deputy Secretary, Workforce Development, Pennsylvania Department of Labor and Industry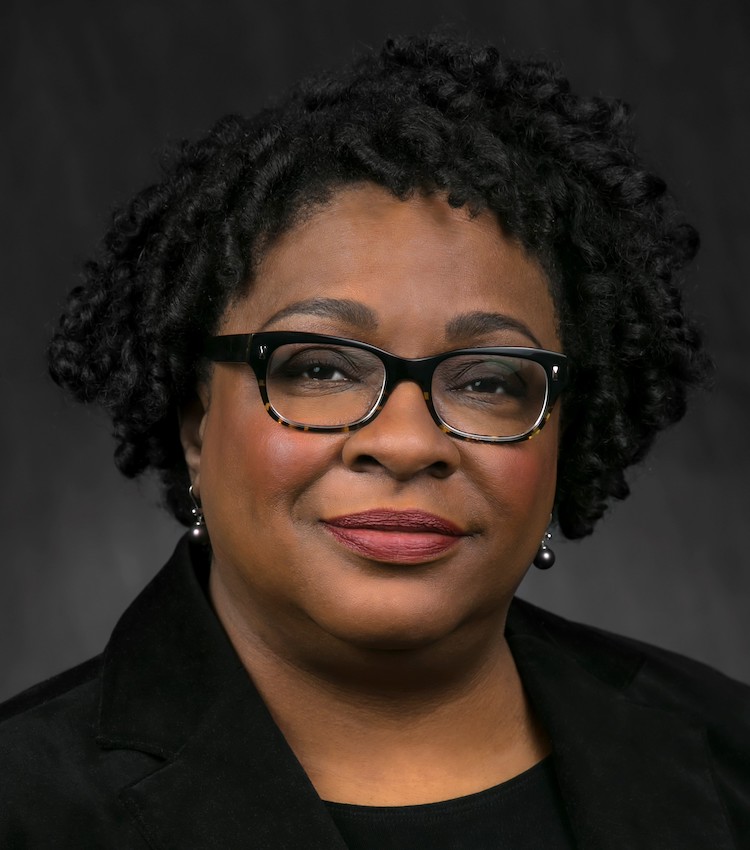 Sheila Ireland brings more than 25 years of experience in health care, consulting, government and the nonprofit sector to her role at the Pennsylvania Department of Labor and Industry. Known for her strong work ethic, she's been quoted as saying, "A good idea is not enough, not even for the brightest bulb with the best idea." Ireland manages a staff of more than 600 employees and oversees a $270 million dollar budget. She's received multiple awards for her work and serves on several boards focused on higher education and workforce development.
43. Fred Redmond
Secretary-Treasurer, AFL-CIO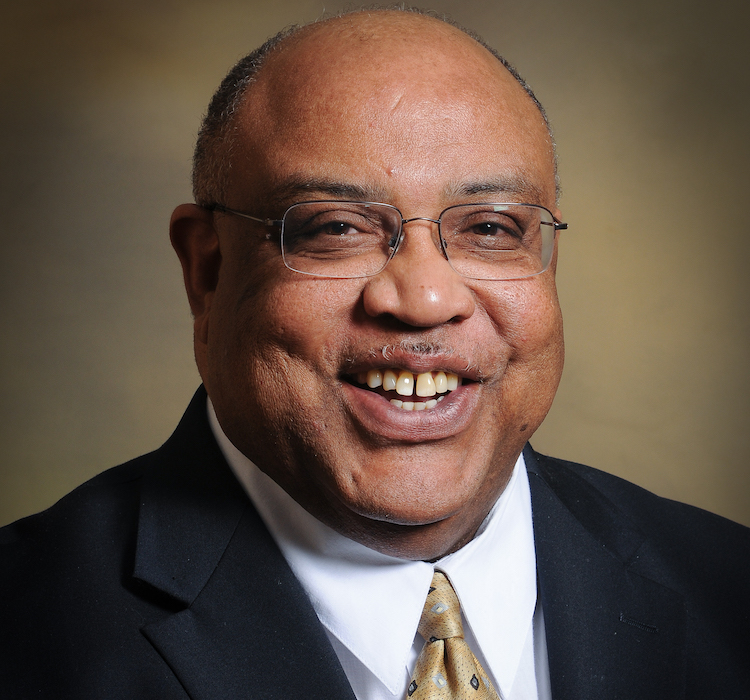 Fredrick D. Redmond is the first African American to be elected secretary-treasurer of the AFL-CIO in the history of the labor federation. Prior to the federation's 2021 election, Redmond served on its executive council. He was appointed to Gov. Tom Wolf's Advisory Commission on African American Affairs in 2016. In 2020, he became chair of the AFL-CIO Task Force on Racial Justice. Last year, Redmond was elected president of the Trade Union Confederation of the Americas, a prestigious international post.
44. Osagie Imasogie
Co-Founder & Senior Managing Partner, PIPV Capital
Osagie Imasogi is a professional with more than 30 years' experience in the fields of law, finance and business management, health care and the pharmaceutical industry. Prior to co-founding PIPV Capital, a private equity firm focused on life sciences, Imasogie conceptualized and established GlaxoSmithKline Ventures and was its founding vice president. He is an adjunct professor at the University of Pennsylvania Law School and also a member of the institution's board of overseers.
45. Marc Jenkins
Market Leader, Southeastern Pennsylvania, Delaware and Southern New Jersey, PNC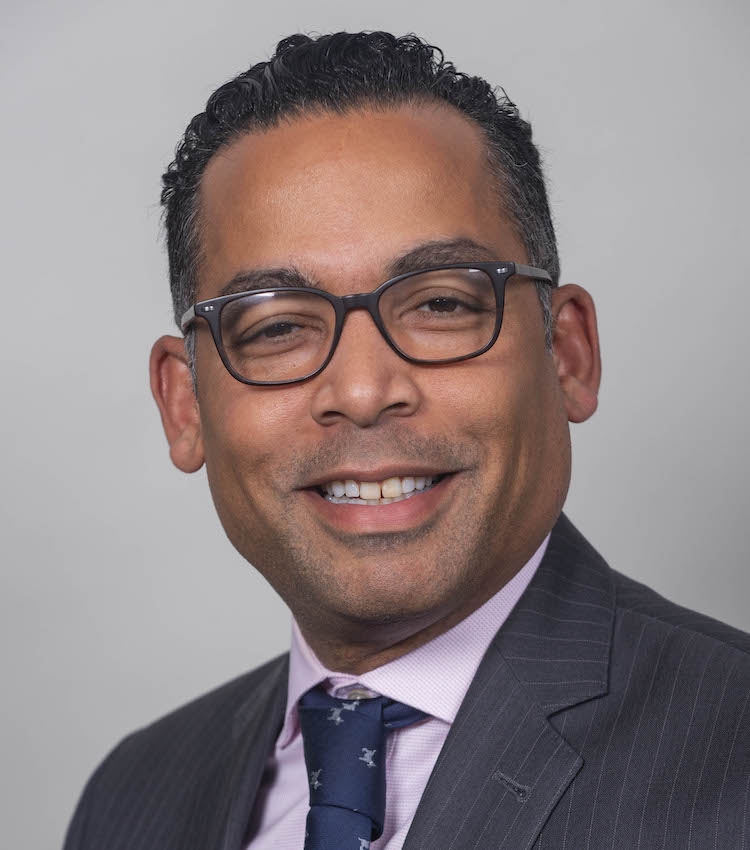 At PNC Bank, Marc Jenkins oversees marketing operations and sales services for southeastern Pennsylvania, Delaware and South Jersey. Prior to joining PNC, he was appointed senior vice president and served as chief financial officer of the wealth management division at Bryn Mawr Trust. He joined Bryn Mawr Trust from Wells Fargo, where he worked in various roles, including senior vice president and regional investment manager, regional finance manager and regional chief financial officer.
46. David Dix
Co-founder & CEO, Luminous Strategies
In addition to running Luminous Strategies, last year, David Dix and his wife, Marcia Perry-Dix, launched the Pennsylvania Chamber for Black Owned Business, which works to help and promote minority-owned small businesses in both the public and private sectors. In 2016, Dix made headlines after hosting then-presidential candidate Donald Trump to discuss issues affecting African Americans – a meeting that ultimately led to Trump's signing of an executive order in support of HBCUs. Dix is chair of the Governor's Advisory Commission on African American Affairs.  
47. Marcia Perry Dix
CEO & Founder, Perry Media Group
In 2014, Marcia Perry-Dix founded the Hershey-based Perry Media Group. The firm, which focuses on marketing, public relations and advertising, now has offices in Harrisburg, Pittsburgh and Philadelphia. Perry-Dix has worked with local and national entities such as the Centers for Disease Control, the Academy of Country Music, Philips Electronics, the National Rifle Association, the U.S. Army and the U.S. Secret Service. She is also co-founder of the Greater Harrisburg African-American Chamber of Commerce.
48. Doug Oliver
Vice President, Government and External Affairs, PECO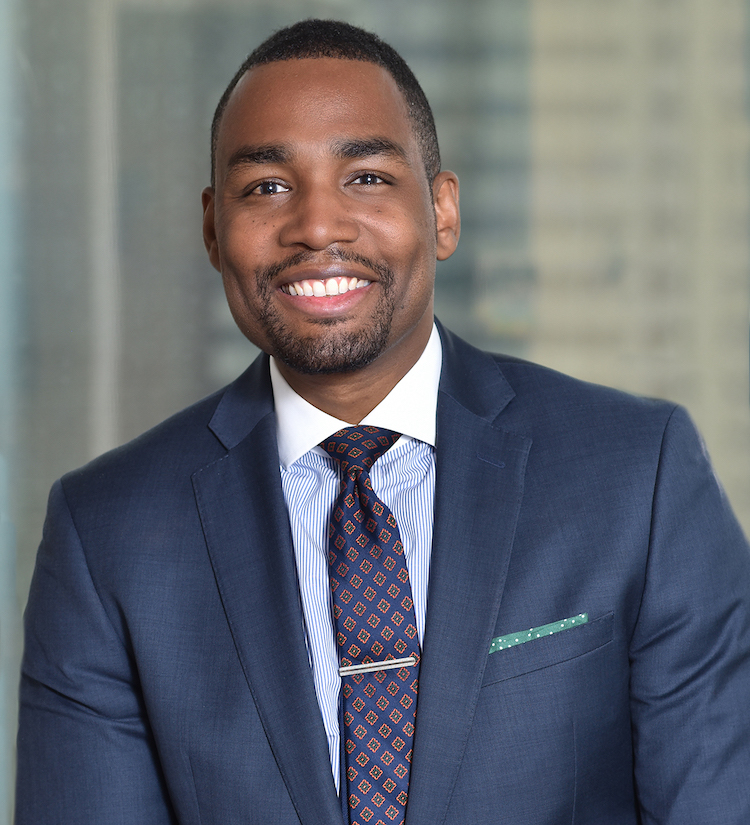 Doug Oliver manages the development of PECO's legislative agenda. He is responsible for the utility's external stakeholder outreach, marketing and economic development initiatives. Oliver previously served as PECO's vice president of corporate communications, where he provided strategic oversight of its brand and reputation and led internal and external communications efforts. Before joining PECO in 2016, Oliver was a candidate for mayor of Philadelphia and was vice president of external affairs at Philadelphia Gas Works.
49. Michael Joynes
Vice President of Government & Community Relations, Philadelphia Works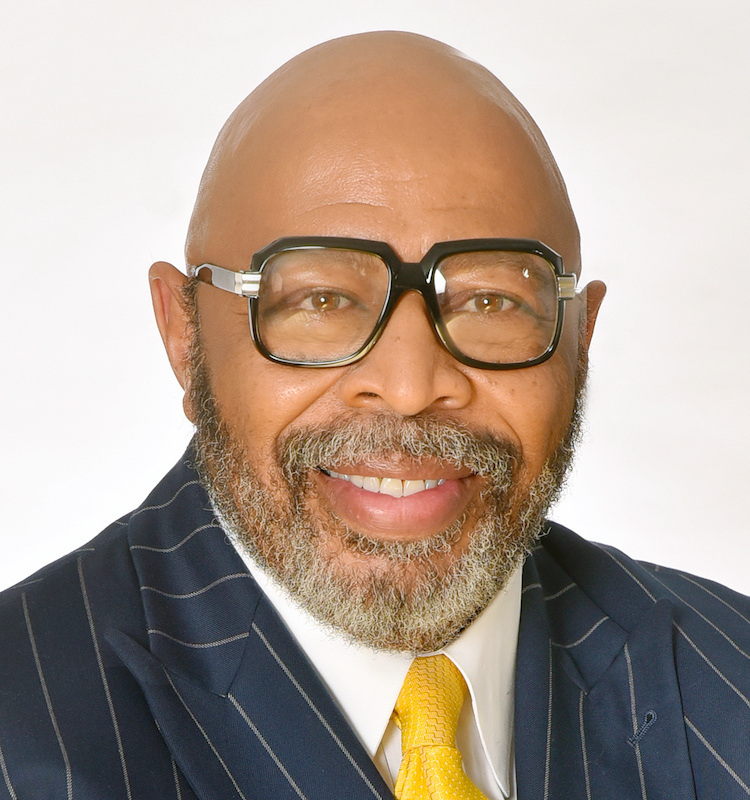 Throughout his career, Michael Joynes has developed and nurtured positive working relationships with city, state and federal elected and appointed officials, corporate communities, faith-based institutions and local nonprofit agencies to support the city's workforce development. As the vice president of government and community relations for the nonprofit Philadelphia Works, he spends most of his time working on the development of one-stop systems to benefit minority communities, including Pennsylvania Regional Centers, the state's Employment Advancement and Retention Network (EARN) centers and PA CareerLink centers.
50. Kathy Barnette
Political commentator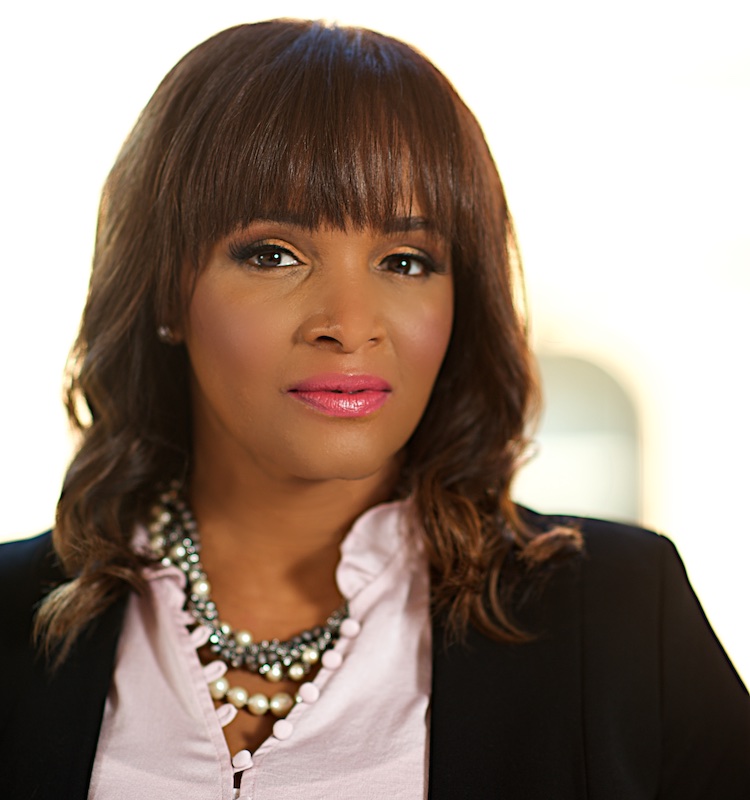 Author/political commentator/Army vet Kathy Barnette, who is gunning for U.S. Sen. Pat Toomey's open seat this year, rocked the state's GOP establishment when a late summer campaign finance report revealed she raised more money than early Republican frontrunners Jeff Bartos and Sean Parnell. She's said she is focused on three things: the Constitution – specifically, the First and Second Amendments, critical race theory, and freight costs and material shortages.
<< Return to The 2022 Power of Diversity: Black 100: 1-10
Continue to The 2022 Power of Diversity: Black 100: 51-100 >>