Power List
The 2022 Power of Diversity: Black 100: 51-100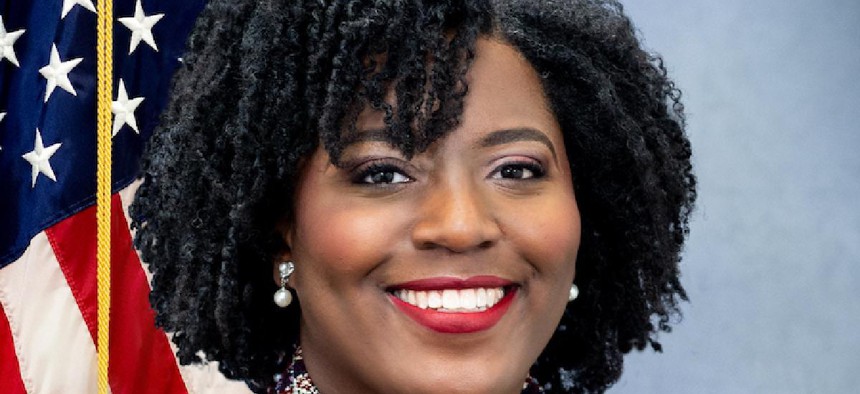 51. Rick Williams
Anchor, 6abc
Rick Williams may be the new face of Action News at 11 p.m., but he certainly isn't new to the station or to journalism. Williams, a Howard University graduate, is a longtime Action News anchor who has been with the station more than 30 years. Last month, he replaced broadcast news legend Jim Gardner in the 11 p.m. anchor slot. Williams sits on the board of Philadelphia Futures, a nonprofit that mentors college-bound students. Every year, he co-hosts the station's widely televised Thanksgiving Day parade.
52. Valerie Pritchett
News Anchor & Reporter, abc27
Valerie Pritchett co-anchors abc27 News at 5 and 7 p.m. In addition to her anchoring duties, she also reports on "Val's Kids," a special segment that shares stories of children looking for adoptive homes through the Statewide Adoption and Permanency Network. Pritchett's production and reporting of Operation Safe Kids, which promotes fire safety and the installation of smoke alarms, played an instrumental part in the station winning a Service to Community Award from the National Association of Broadcasters.
53. Edith Mitchell 
Clinical Professor of Medicine and Medical Oncology, Jefferson University Hospital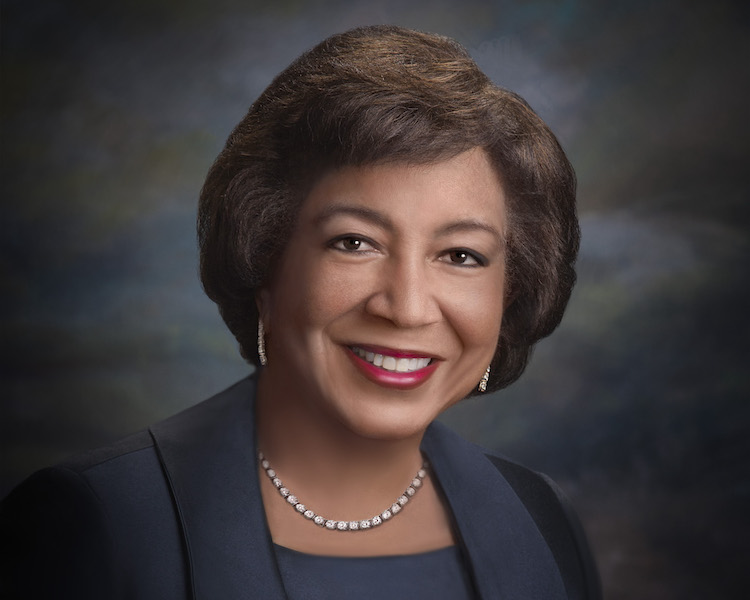 Dr. Edith Mitchell, a clinical professor of medicine and medical oncology at Thomas Jefferson University, has dedicated her career to helping people in medically underserved communities. Her work exemplifies the vitality of community outreach and service. She is past president of the National Medical Association and is a part of a group of advisers who report to the U.S. President on the National Cancer Program. In addition to her medical achievements, Mitchell is a retired U.S. Air Force Brigadier General who has been awarded more than 15 military service medals and ribbons.
54. Aaron Walton
President, Cheyney University of Pennsylvania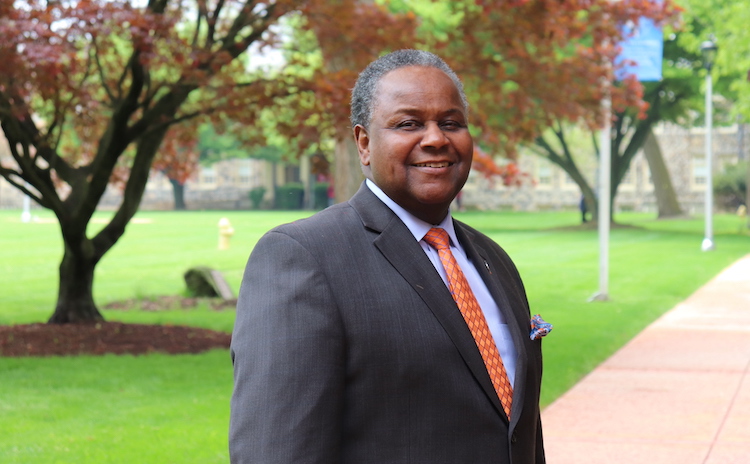 Following a 40-year career in corporate management, Aaron A. Walton was appointed as Cheyney University of Pennsylvania's interim president in May 2017. He was elected as the school's permanent president by the board of governors of the Pennsylvania State System of Higher Education that same year. His vision for the sustained success of Cheyney and all of its stakeholders has remained the same since the beginning of his tenure: to produce students who excel in academics, character and social responsibility.
55. Catherine Hicks
President, Philadelphia NAACP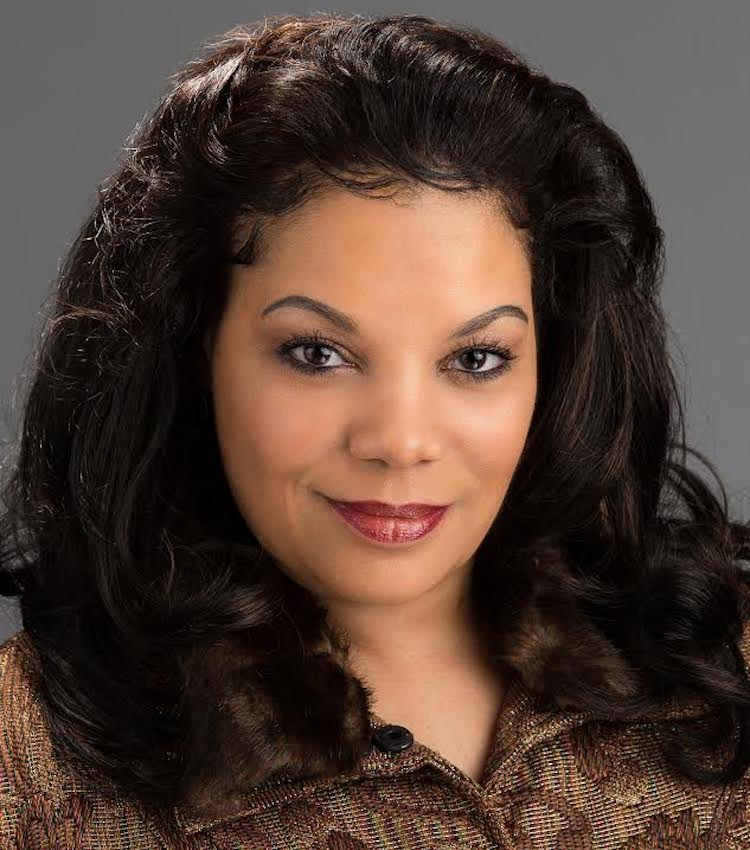 Educational equity, financial literacy and violence prevention are the priorities for Philadelphia Chapter NAACP President Catherine Hicks. In 2021, Hicks became the second woman president in the chapter's history. Hicks is also publisher and co-owner of the Philadelphia Sunday Sun. In 2012, she joined the staff serving as their public relations consultant. She now oversees the daily operations and content development for the weekly newspaper, where she continues to honor the legacy of her predecessor, J. Whyatt Mondesire. 
56. Robert Bogle
President & CEO, Philadelphia Tribune 
Robert Bogle is the man behind the nation's oldest continuously published newspaper serving the African American community. He has served as president and CEO of the Philadelphia Tribune since 1989. Prior to that, Bogle held other high-level posts at the newspaper, including as advertising director, marketing director and executive vice president and treasurer. In 2002, Bogle was appointed by President George W. Bush to serve as a member of the National Museum of African American History and Culture Commission. 
57. Blake Lynch
Senior Vice President & Chief Impact Officer, WITF Public Media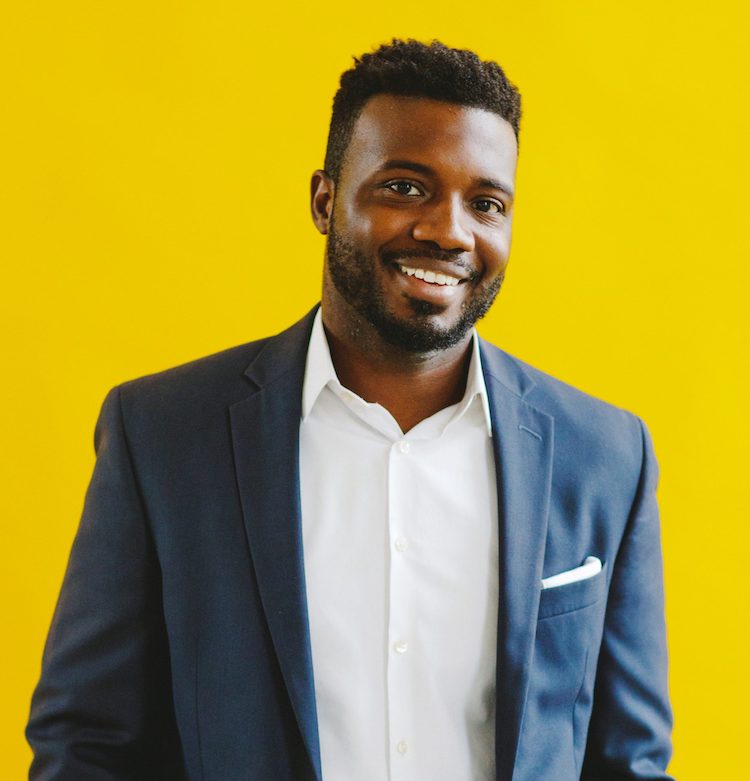 Blake Lynch currently serves as the senior vice president and chief impact officer of WITF Public Media. In his role, he helps lead central Pennsylvania's PBS and NPR affiliates, which reach more than 2.2 million people monthly. Lynch heads the station's overall fundraising, corporate, government and community relations and strategy, marketing and education departments. A lifelong resident of central Pennsylvania, he was most recently the director of community relations and engagement for the City of Harrisburg. 
58. Angela Blanton
Vice President of Finance & Chief Financial Officer, Carnegie Mellon University
One year after serving as interim vice president and chief financial officer at Carnegie Mellon University, Angela Blanton was appointed vice president of finance and permanent CFO. As CFO, Blanton provides strategic leadership for the university's business and financial functions and manages its financial and capital resources. Blanton oversees budget and financial planning, business systems and services, the controller's office, procurement services, the treasurer's office, finance training and communications and university audit services.  
59. Tiffany Newmuis
Director of Local Media Development, Comcast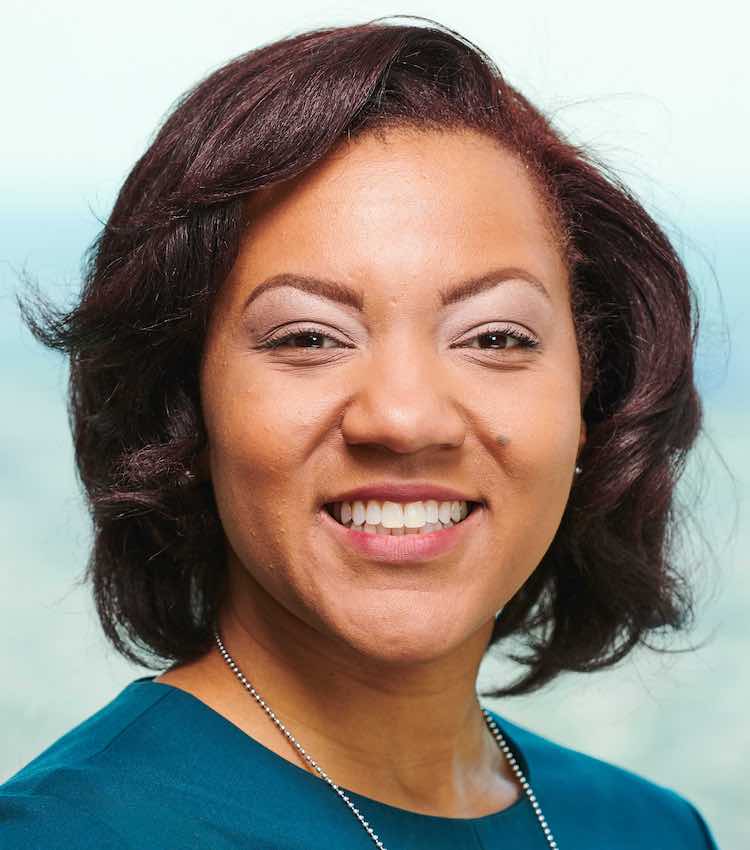 Throughout her career, Tiffany Newmuis has been committed to advocating for equitable workplaces and driving diversity, equity and inclusion efforts. As director of local media development for Comcast, she is responsible for partnering across the organization and externally to enhance the communications and programming strategies for national outlets. Before joining Comcast, Newmuis was the senior director of community engagement and emerging markets at Thomas Jefferson University Hospitals and was a deputy chief of staff for the Philadelphia 2016 Host Committee for the Democratic National Convention.
60. Calvin Tucker
Deputy Chair, Director of Engagement and Advancement, Republican Party of Pennsylvania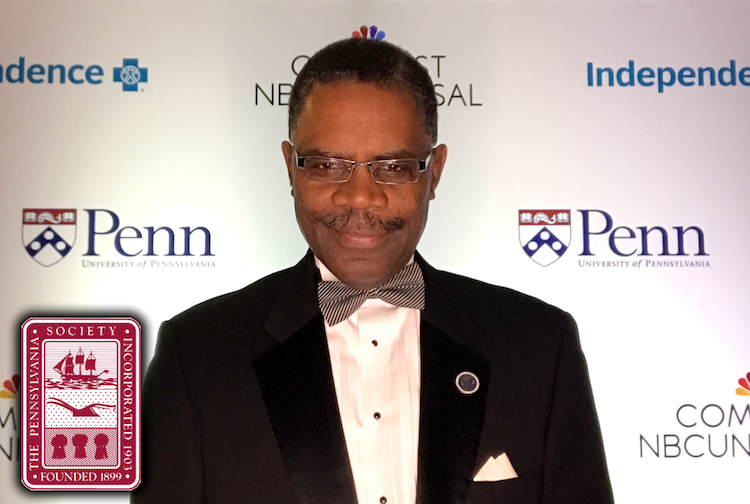 In his dual roles as the Republican Party of Pennsylvania's deputy chair and director of engagement and advancement, Calvin Tucker is responsible for recruiting African Americans and other minorities into the GOP. Tucker is also a finance professional with more than 30 years' experience, including as an executive and senior officer at Advance Bank, United Bank of Philadelphia and GMAC Commercial Mortgage Corporation, where he originated more than $750 million in loan transactions.
61. Lorina Marshall-Blake 
President, Independence Blue Cross Foundation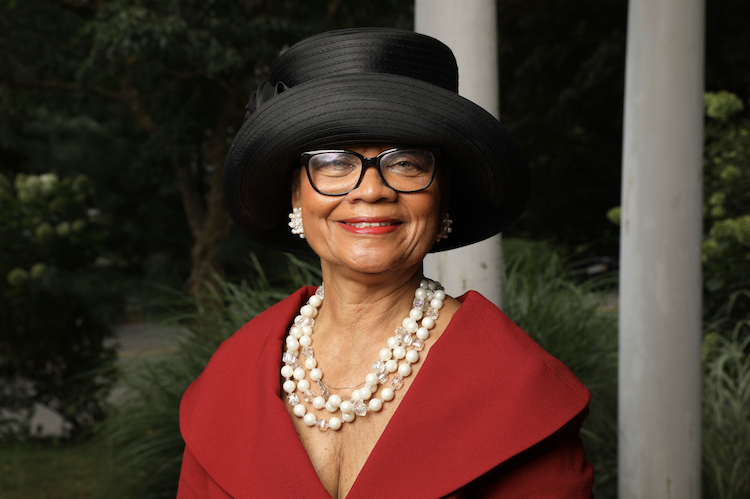 Lorina Marshall Blake has deep roots throughout the City of Philadelphia as a community affairs-driven professional. She's built a reputation for being devoted to her church and her community. Marshall-Blake has shaped Independence Blue Cross' philanthropic arm through its foundation since 2011. In 2014, she earned the Corporate Foundation of the Year award from the Association of Fundraising Professionals, Greater Philadelphia Chapter. In addition to philanthropy, she's an authority on corporate management, public relations and communications.  
62. Robert Cherry
CEO, Partner4Work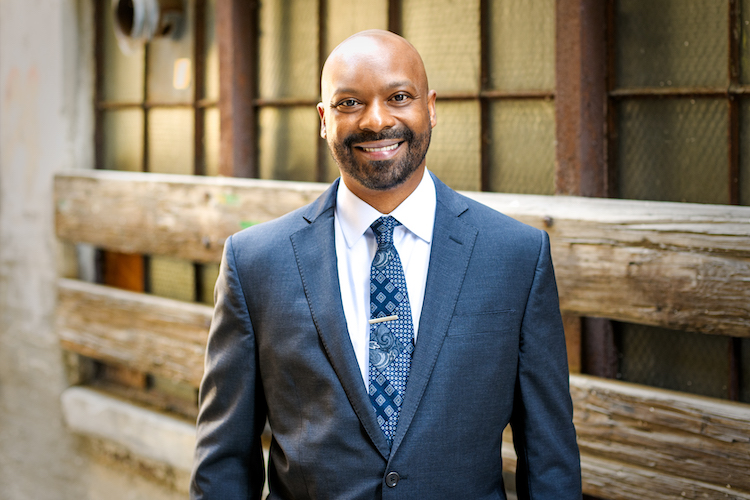 Robert Cherry is the leader of Partner4Work, the public workforce system for Pittsburgh and Allegheny County. He was appointed CEO of Partner4Work after a national search that began in spring 2021. Prior to joining the Pittsburgh-based company, Cherry came from Milwaukee, Wis., where he worked as deputy secretary of the Wisconsin Department of Workforce Development. Cherry is charged with understanding the region's local labor market dynamics and helping connect young people with job seekers in their respective fields. 
63. Khalid Mumin
Superintendent, Lower Merion School District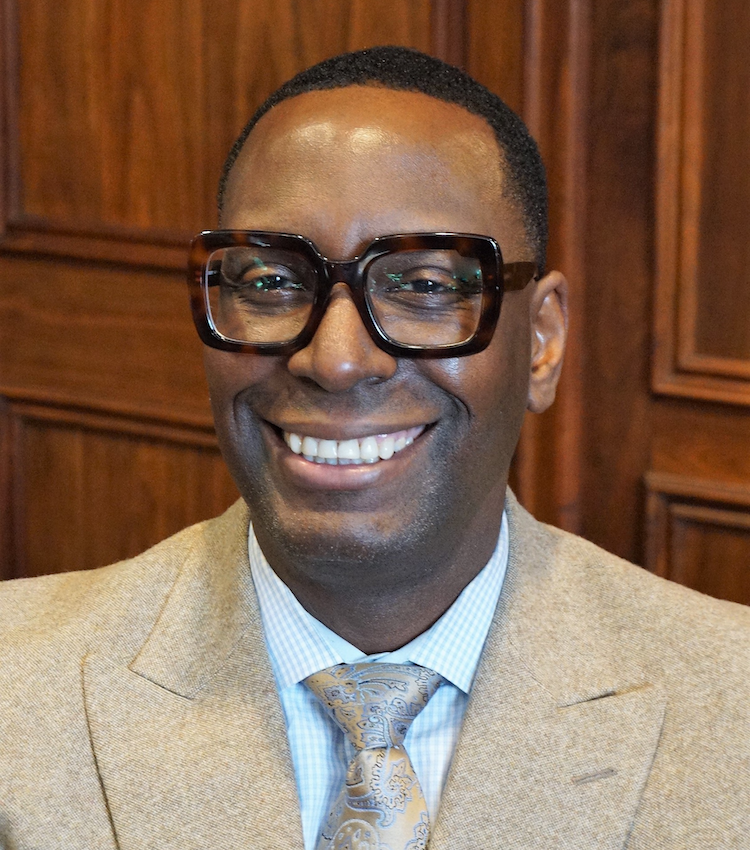 Khalid N. Mumin, Ed.D, is a regional change agent who was appointed Lower Merion's school chief last year, becoming Pennsylvania's 2021 Superintendent of the Year in the process. For more than 20 years, Mumin has served in various capacities as a teacher, dean of students, principal and central administrator. He joined Lower Merion from the Reading School District, where he was superintendent of schools. Prior to that, Mumin was superintendent of Caroline County Public Schools in Maryland.
64. Rachel Ferguson
Chief Innovation & Global Diversity Officer, Visit Philadelphia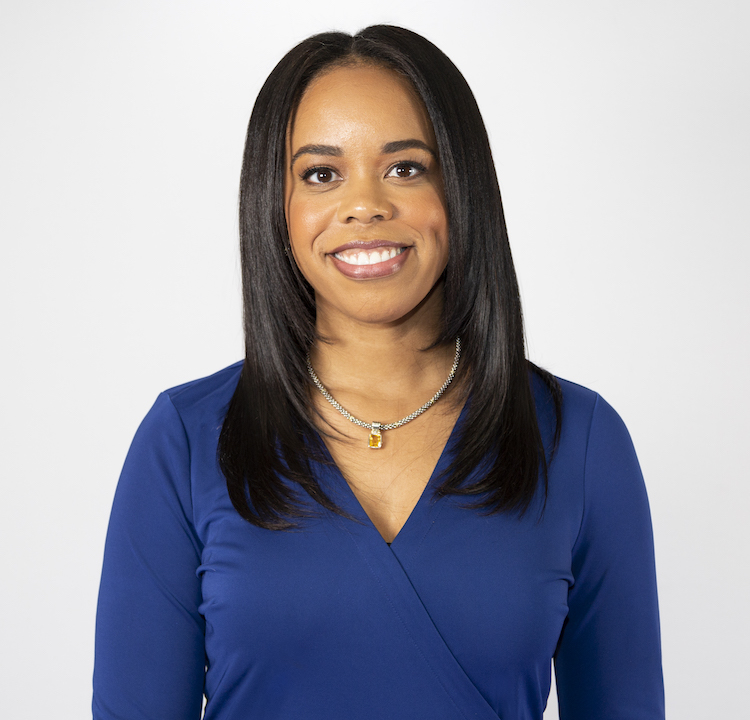 As Visit Philadelphia's chief innovation and global diversity officer, Rachel Ferguson is responsible for growing the city's leisure tourism segment. In addition to leading Visit Philadelphia's communications and diversity/equity/inclusion efforts, she oversees the company's revenue-generating partnerships. Under her leadership, Visit Philadelphia launched award-winning campaigns to attract LGBTQ visitors to the City of Brotherly Love. She was inducted into Philadelphia Business Journal's Women of Distinction class of 2021.
65. Andrea Fields
Director, Western Pennsylvania, Bellevue Strategies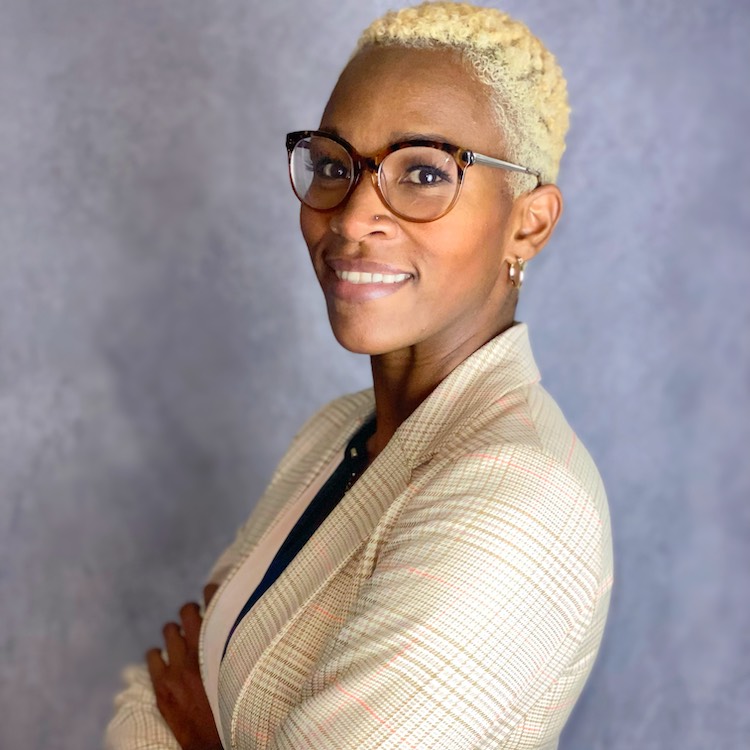 As part of Bellevue Strategies' recent expansion effort, Andrea Fields was named as the new director of its Harrisburg location last month. Prior to joining Bellevue, Fields served as executive director of the Pennsylvania Legislative Black Caucus, working under state Rep. Donna Bullock. That experience allowed her to build deep-rooted relationships with members of the General Assembly, advocates and stakeholders to create inclusive and equitable plans for communities of color throughout the commonwealth.
66. Jonathan Bowser
Managing Partner & Co-owner, Integrated Development Partners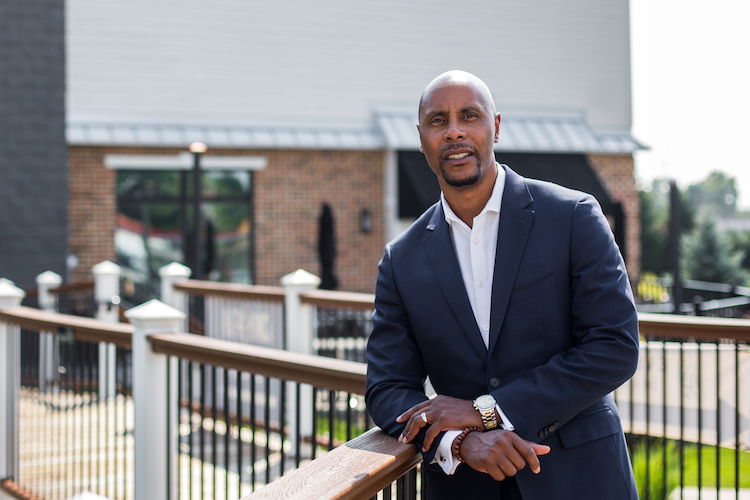 Jonathan Bowser, the co-owner and managing partner of Integrated Development Partners, brings more than 16 years of experience in business finance, economic development, real estate development and construction to his clients. Among his many leadership roles, he chairs the Community First Fund and Credit Union; is treasurer and trustee at HACC, Central Pennsylvania's Community College; and is on the Dauphin County and Susquehanna Township Planning Commissions, and the Metro Harrisburg Home Builders Association. He is also the former CEO and president of Cumberland Area Economic Development Corporation.
67. Derek Green
Philadelphia City Council member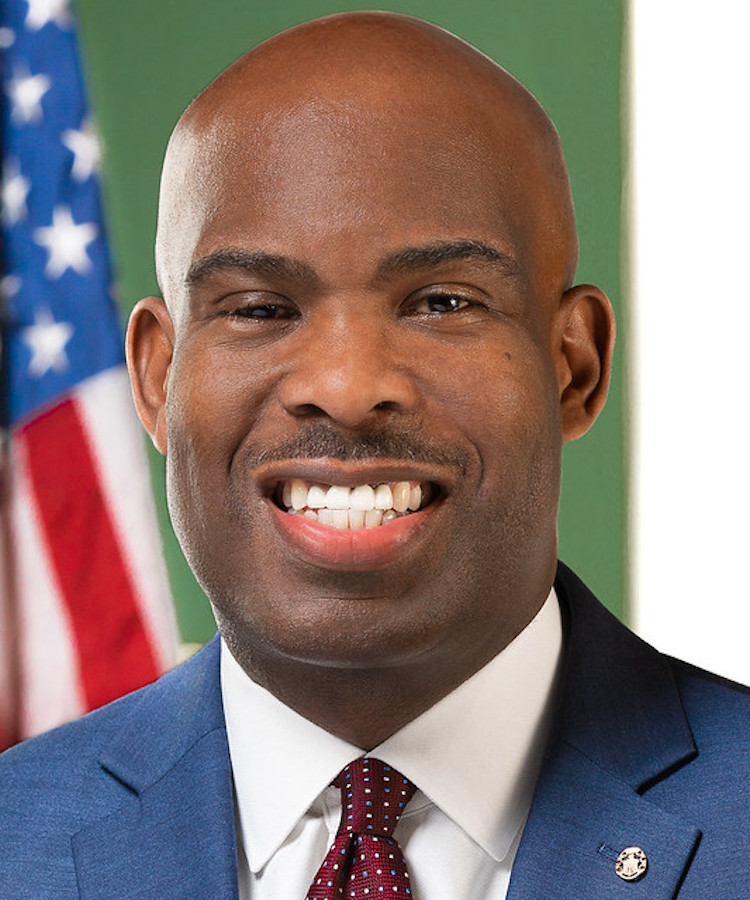 Derek Green chairs the Committees on Finance and Disabilities and serves as vice-chair of the Committees on Aging, Law and Government. He's working to establish a public bank in Philadelphia to help disadvantaged businesses access credit. Green and his wife, Sheila, co-founded the first Autism Support Class at Houston Elementary School to help autistic children, like their son. Green serves on several boards, including as director of the City Trusts, and is the regional director of the National Black Caucus of Local Elected Officials. 
68. Nicole Fuller
Executive Director, Philadelphia Area Project on Occupational Safety and Health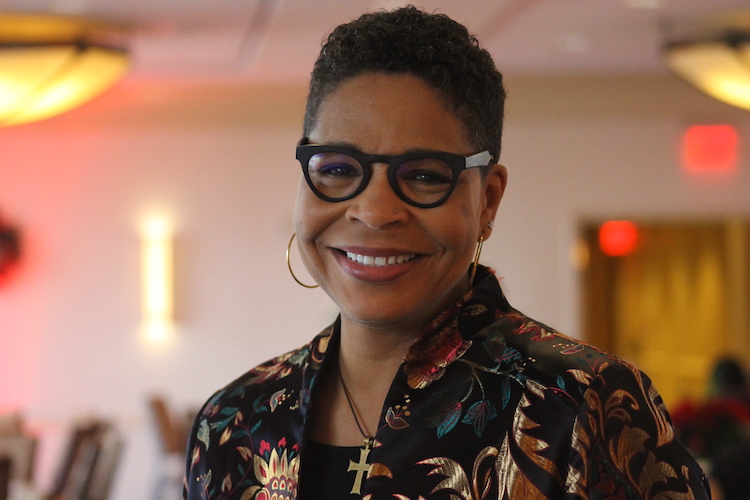 Nicole Fuller relocated from Detroit to Philadelphia in 2007. Since then, she's held the position of Training Coordinator and OSHA Trainer at the Philadelphia Area Project on Occupational Safety and Health (PhilaPOSH). In 2019, Fuller, who has received numerous honors and accolades for her work with organized labor, became the executive director of PhilaPOSH. Before stepping into this new role, she served as a labor liaison for the United Way and the Philadelphia Council AFL-CIO. 
69. Carlos Carter
President & CEO, Urban League of Greater Pittsburgh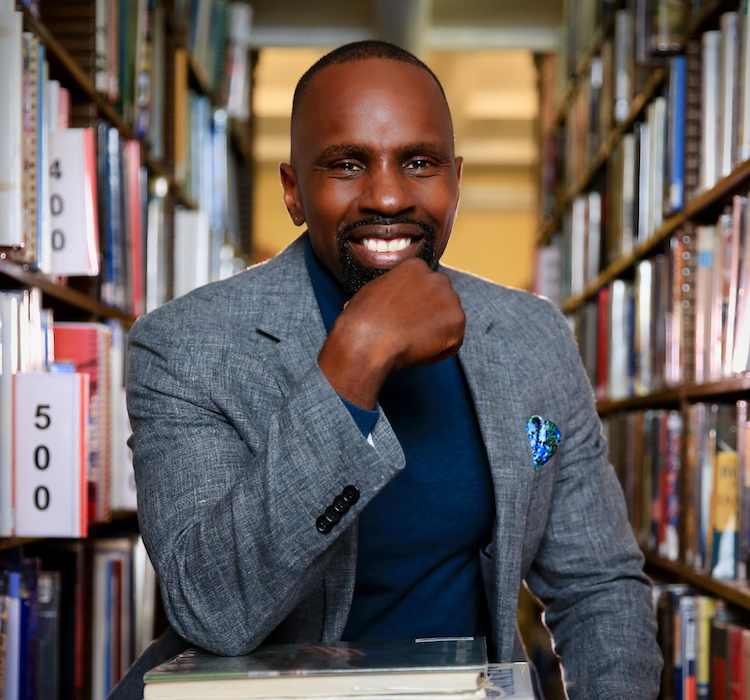 Carlos T. Carter, who was named as president and CEO of the Urban League of Greater Pittsburgh in November, has made it clear that in addition to the organization's traditional focus on civil rights and helping marginalized communities, he is making his own workplace a priority. In a January interview with the Pittsburgh Business Times, Carter said that he wants to make the Urban League the best place to work in the city. He was previously the executive director of the Homeless Children's Education Fund.
70. Regina Hairston
President & CEO, African American Chamber of Commerce of Pennsylvania, New Jersey and Delaware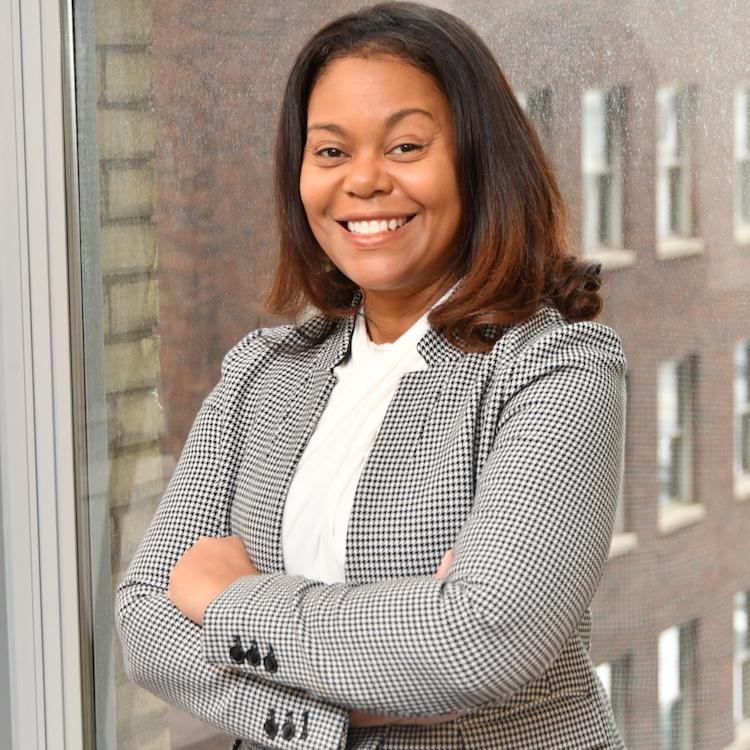 As the leader of the African American Chamber of Commerce of Pennsylvania, New Jersey and Delaware, Regina A. Hairston is responsible for the organization's vision, policies and programming. The chamber puts on a series of events to increase access to capital, and to further the development of a peership and mentorship program. Hairston also leveraged corporate partnerships to help chamber members grow their businesses. Last year, the organization hosted its inaugural National Black Chambers and Mayors Convening in 2021 to examine ways to increase Black business ownership in the region.
71. Doris Carson Williams
President & CEO, African American Chamber of Commerce of Western Pennsylvania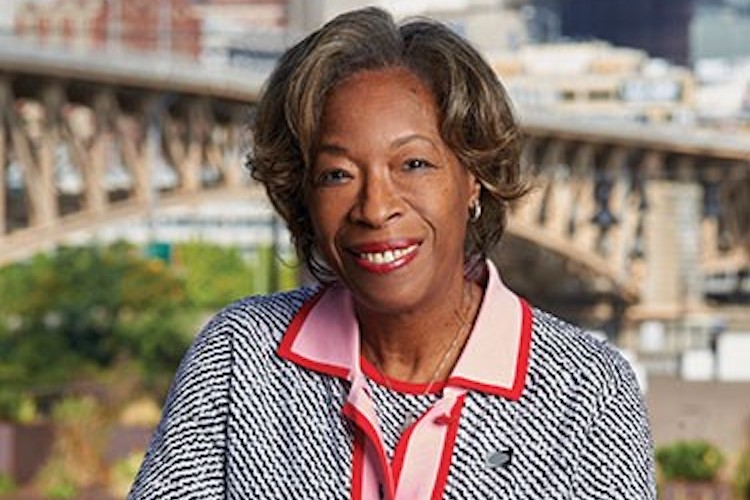 Doris Carson Williams opened the African American Chamber of Commerce of Western Pennsylvania in 1998 with just 28 dues-paying members. Today, it is the ninth-largest such chamber in the entire 10-county region. Williams enjoys advocating for small businesses and advises other entrepreneurs to "never give up on your goal, keep the faith and move forward." She is the vice-chair of the board of directors of the Federal Reserve Bank of Cleveland and an immediate past president of the Pennsylvania Court of Judicial Discipline.
72. Brandi Hunter-Davenport
Senior Associate, Triad Strategies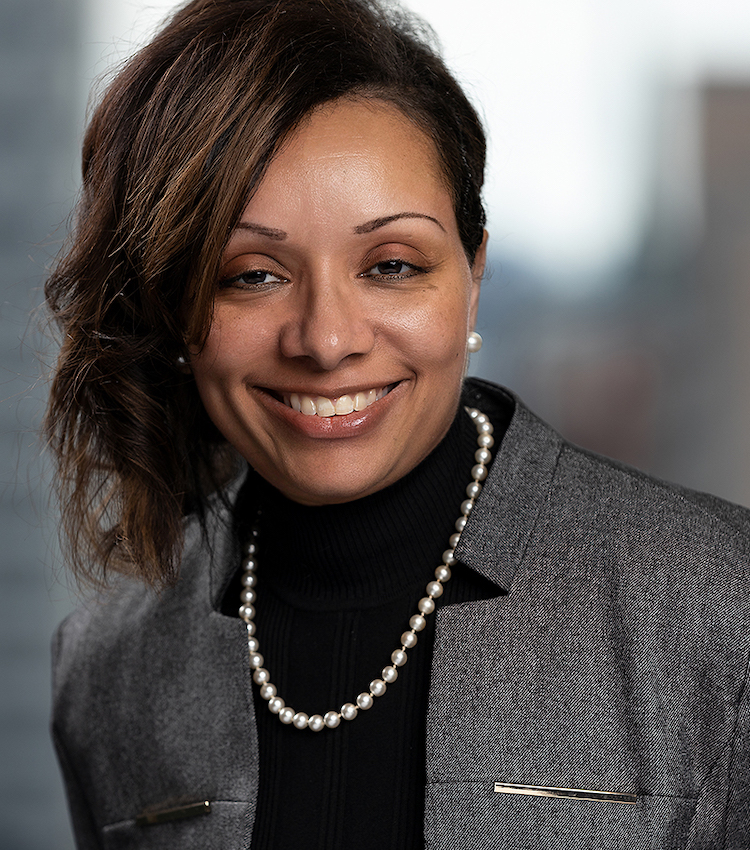 As a senior associate focused on public affairs for Triad Strategies, Brandi Hunter-Davenport can draw on her wide range of experience in everything from partnership-building and grassroots development to event planning, media relations and campaign outreach. Before joining Triad, Hunter-Davenport spent 20 years working in higher education, state government and nonprofits, including as the head of PA Forward, an outreach and training initiative for the Pennsylvania Library Association.
73. John L. Jackson Jr.
Dean, The Annenberg School for Communications at the University of Pennsylvania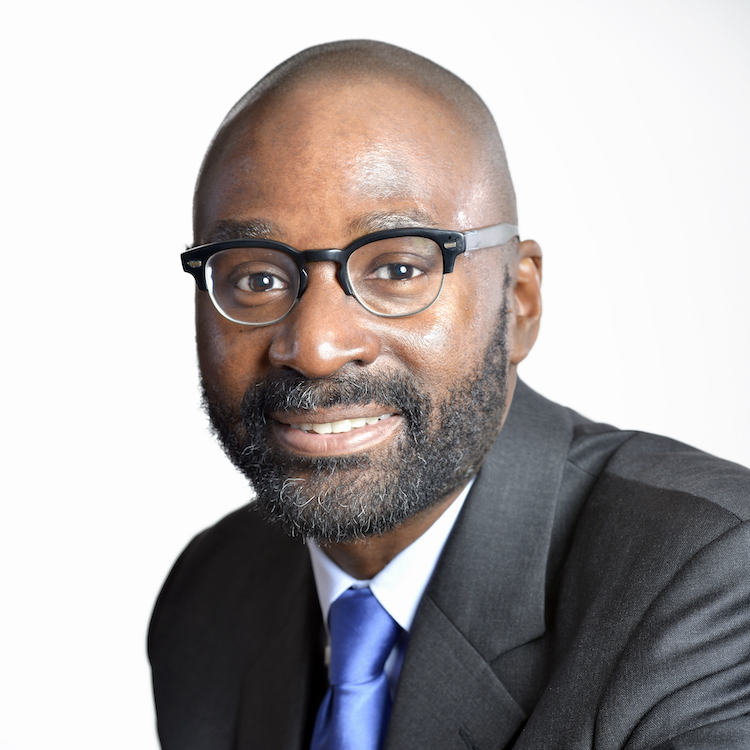 John L. Jackson Jr., who was named dean of the Annenberg School for Communication at the University of Pennsylvania in 2019, is a noted filmmaker, author and urban anthropologist whose research examines racial and class-based differences in contemporary urban environments. Jackson is one of the founding members of CAMBRA, a scholastic-based initiative that creates visual and performative-based research projects. Jackson is also the author of several books on race, class and political correctness in the U.S. 
74. Duane Holloway
Senior Vice President, General Counsel & Chief Ethics and Compliance Officer, U.S. Steel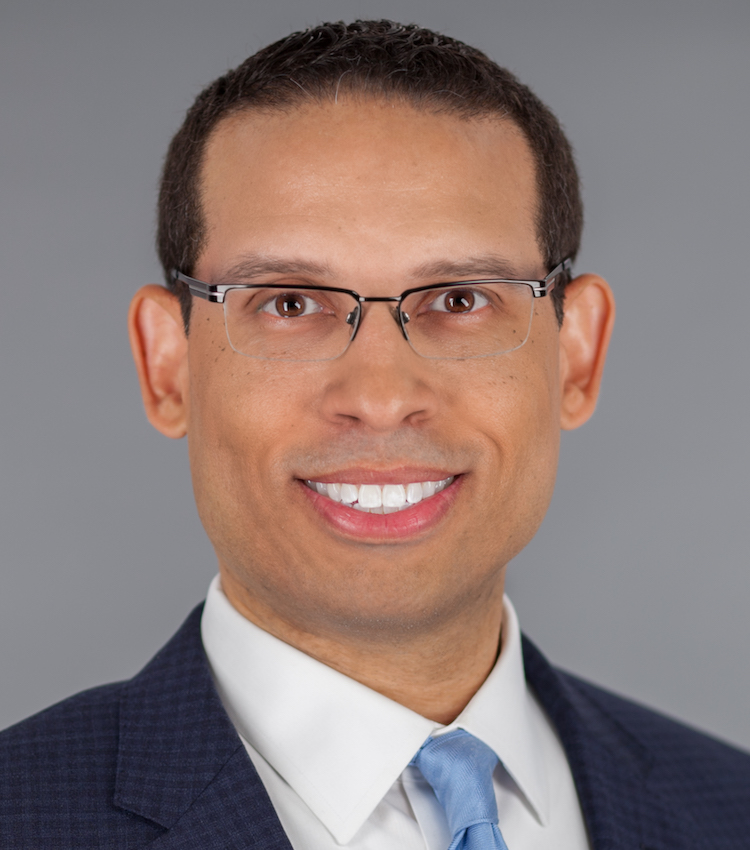 As his job titles indicate, the buck stops with Duane Holloway when it comes to legal, ethics and compliance matters at the U.S. Steel Corporation. He is responsible for environmental affairs, corporate governance and managing relations with the corporation's board of directors. Holloway joined the Pittsburgh-based company in 2018 as senior vice president, general counsel, chief compliance officer and corporate secretary. Later that year, he also took on the role of chief ethics officer, implementing a new set of principles for the company.
75. Tina Nixon
Vice President, Mission Effectiveness, Diversity, Equity and Inclusion, UPMC Central PA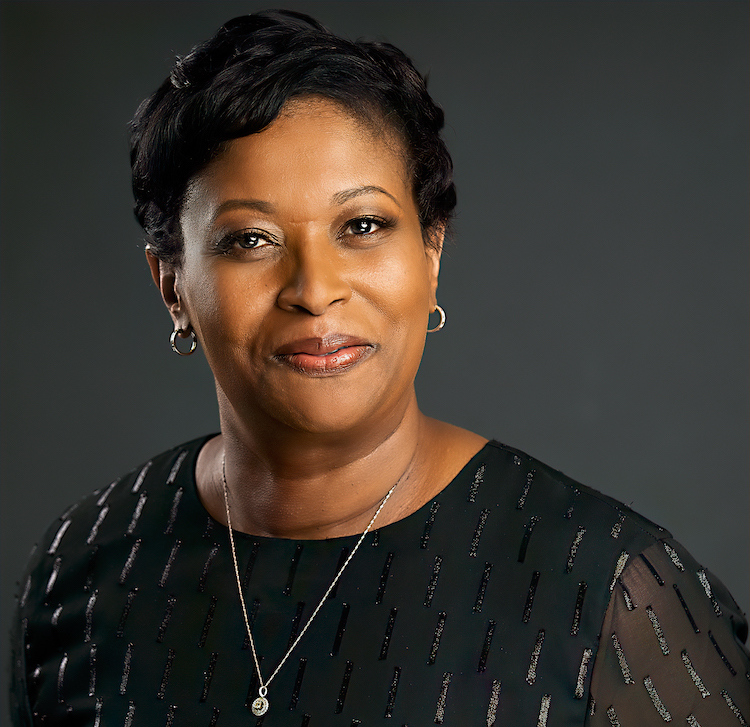 Tina Nixon has spearheaded diversity, equity and inclusion efforts at the seven-hospital group of UPMC Central PA since 2015. Nixon, a veteran human services professional, previously spent 15 years with the YWCA of Greater Harrisburg, ultimately serving as CEO of the organization. In 2018, Nixon was appointed to the governing board of the Intergovernmental Cooperation Authority. She also mentors high school students of color and provides board development training.
76. Benjamin Mobley
Vice President & Client Advisor, J.P. Morgan
As a vice president and client advisor at J.P. Morgan Private Bank, Ben Mobley helps people with their immediate and long-term financial goals through wealth planning, investment management, banking and lending. He combines his comprehensive knowledge of financial strategies with the ability to understand the complexities of his clients' needs. Prior to joining J.P. Morgan, Mobley served as a relationship strategist at PNC Wealth Management for six years. Before that, he spent more than a decade as a financial advisor with Morgan Stanley.
77. Donald Guy Generals
President, Community College of Philadelphia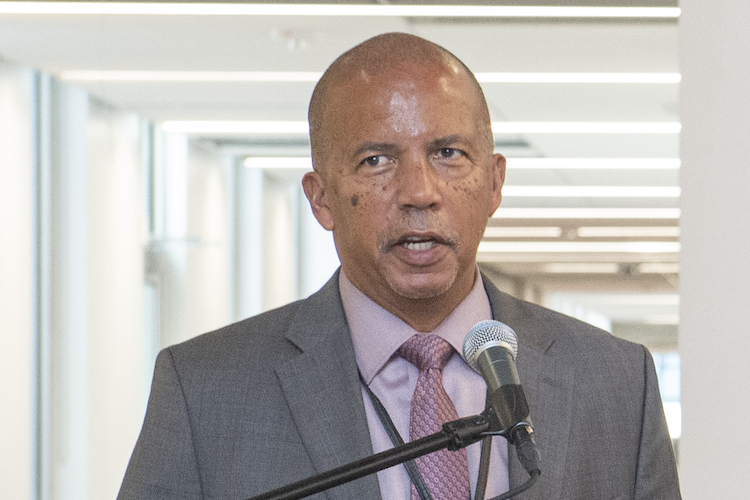 Since Donald Guy Generals became the sixth president of Community College of Philadelphia in 2014, he has focused on increasing the availability and the visibility of the city's only public institution of higher learning, which serves more than 35,000 credit and noncredit students from diverse social, cultural and educational backgrounds. Prior to arriving at CCP, Generals was vice president for academic affairs at Mercer County Community College in New Jersey.
78. Quintin Bullock
President, Community College of Allegheny County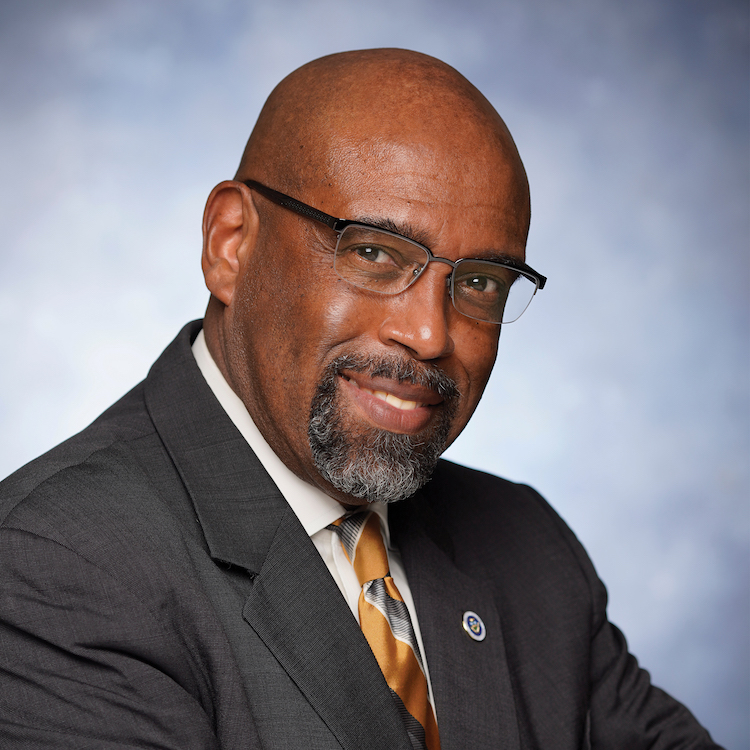 Dr. Quintin B. Bullock launched academic and career programs that led to the Community College of Allegheny County's largest campaign ever, totaling $65 million. He spearheaded several other large capital projects, including the construction of a new workforce center and the renovation of Chalfant Hall, which will house the college's new Teaching and Learning Center. Bullock oversaw a successful accreditation review and is working to develop new strategic and comprehensive assessment plans. In addition to his success in academia, he is a dental surgeon.
79. Shirley Moore Smeal
CEO, Moore Smeal & Associates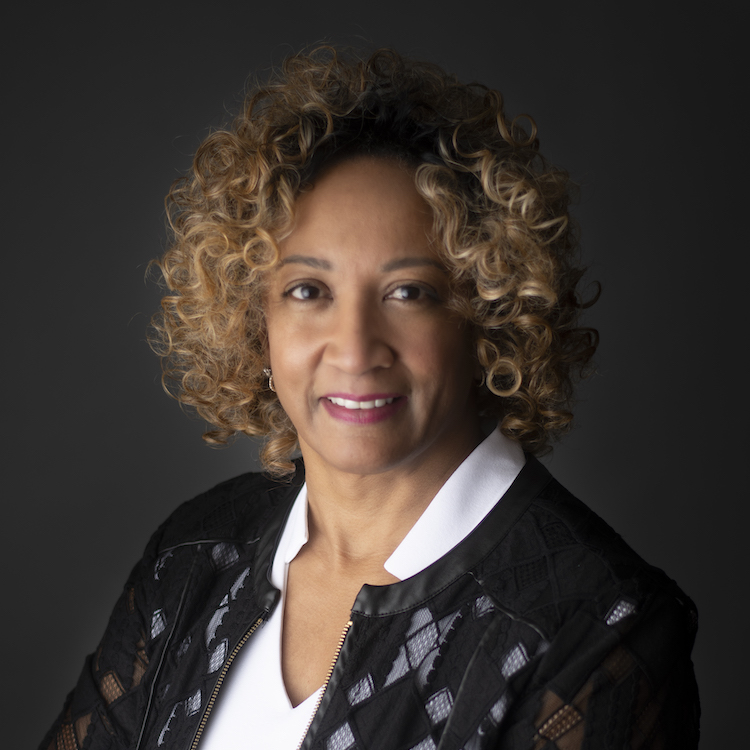 Shirley Moore Smeal is a criminal justice consultant who moved into the private sector in 2019 after spending 32 years working at the Pennsylvania Department of Corrections. She started her career with the department as a clerk typist in 1987 and became its executive deputy secretary in 2010. Moore Smeal is also a past president of the National Association of Women in Corrections and the Association of Women's Executives in Corrections.
80. Kadida Kenner
Executive Director, New Pennsylvania Project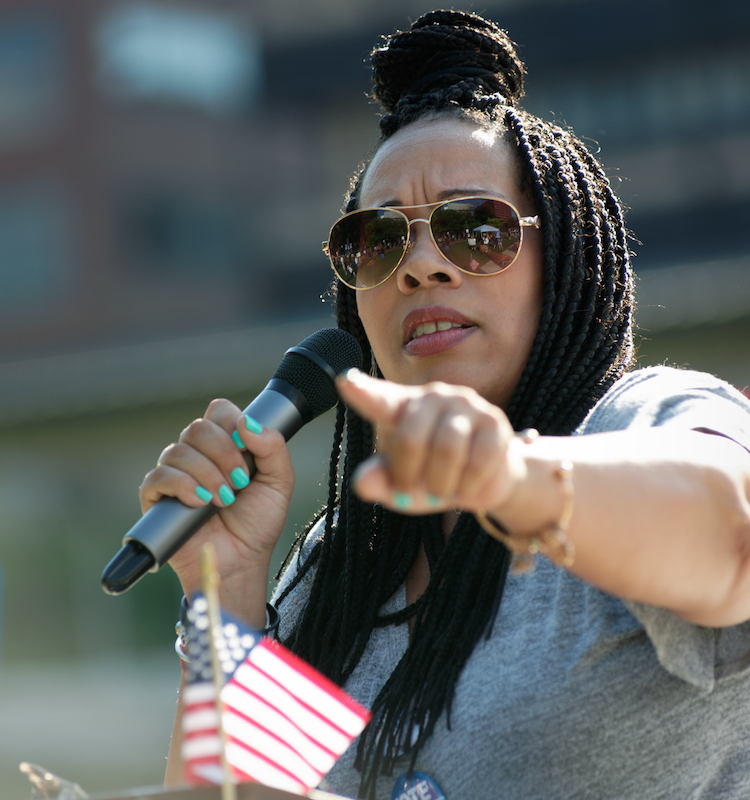 Kadida Kenner founded the New Pennsylvania Project in hopes of transforming and expanding the electorate throughout the commonwealth so it better represents its population demographics. Kenner's nonprofit organization is modeled after the New Georgia Project and prioritizes civically engaging, registering, mobilizing and empowering constituents, specifically young voters and people of color, across Pennsylvania. Kenner also serves as co-chair of Why Courts Matter Pennsylvania, an advocacy campaign whose mission is to protect the independence of courts and educate constituents.
81. Donna Frisby-Greenwood
President & CEO, The Fund for the School District of Philadelphia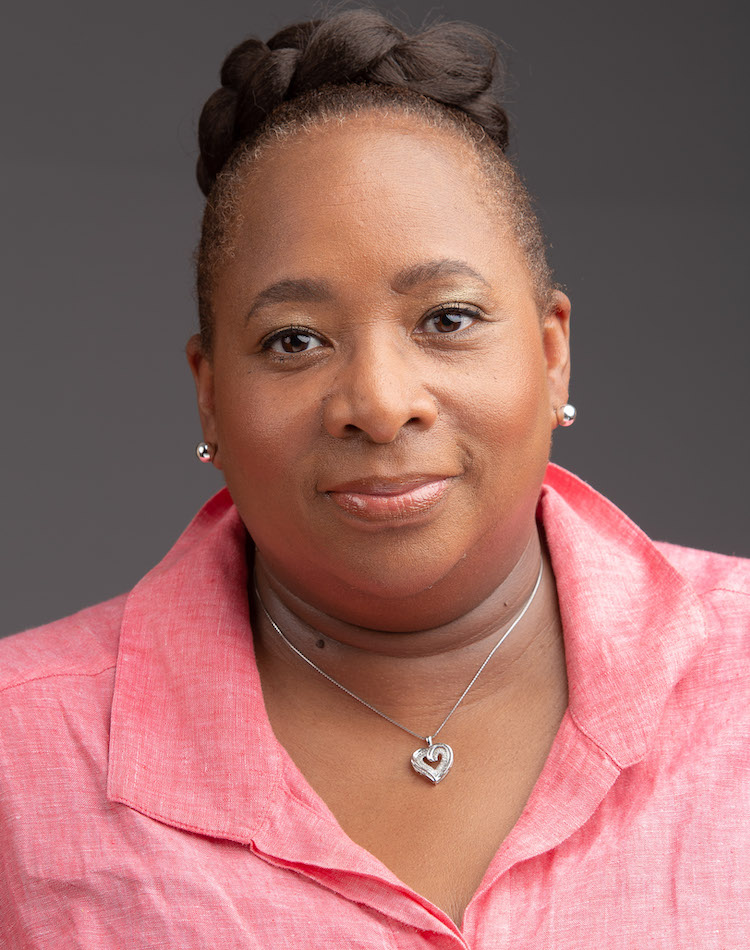 Donna Frisby-Greenwood has been a leader in the field of education throughout her career. She's the first president and CEO of the Fund for the School District of Philadelphia, a nonprofit organization that supports the Philadelphia School District. Frisby-Greenwood was the only employee when she joined the organization and was charged with building a team and strategy. Under her leadership, the fund received $10.8 million during its 2020 fiscal year to support Philadelphia public school students.
82. Kim Brister 
Vice President & Chief Diversity, Equity and Inclusion Officer, WellSpan Health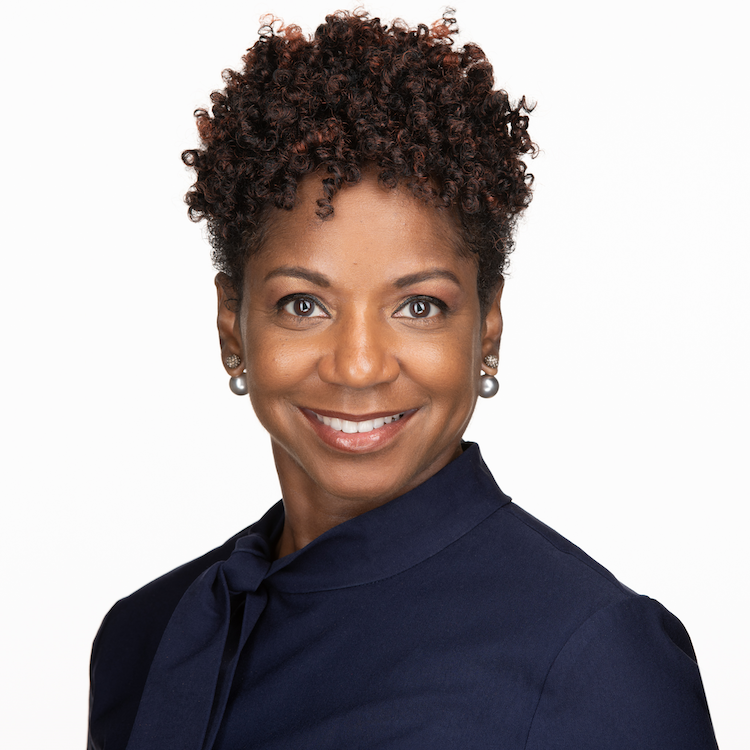 Kim Brister is the first person to hold the position of vice president and chief diversity, equity, and inclusion officer within the organization. She's led the organization's diversity and inclusion efforts since 2019, when she was the senior director of talent acquisition, diversity and inclusion. With her latest promotion, Brister is advancing the organization's efforts to build a more diverse workforce and strengthen its inclusive culture. She's also actively involved in numerous community organizations.
83. La'Tasha Mayes
President & CEO, New Voices for Reproductive Justice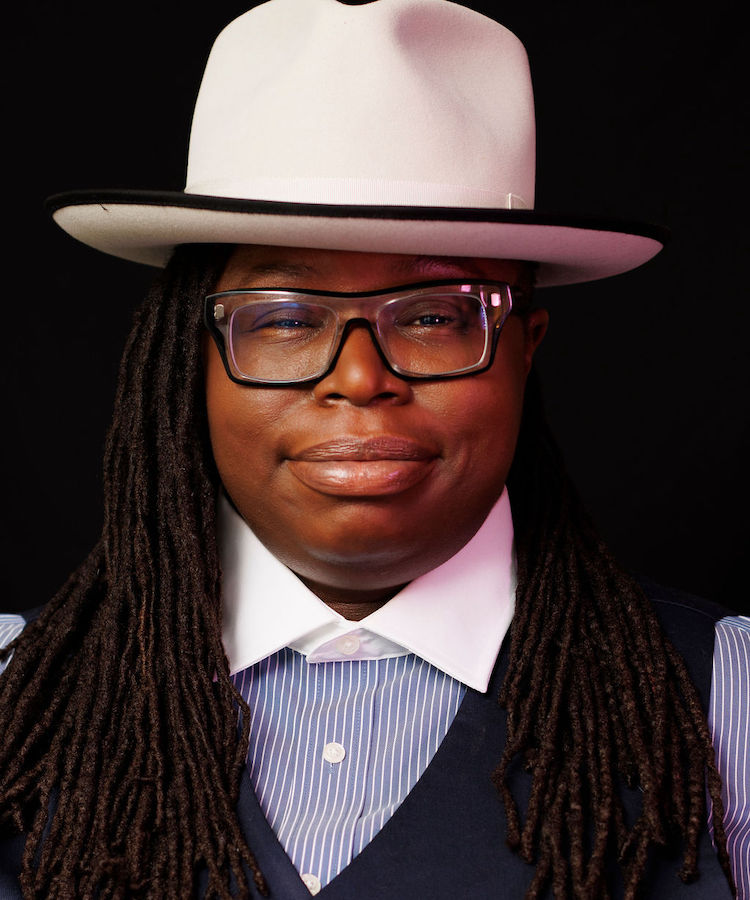 La'Tasha D. Mayes is a nationally recognized leader in the field of women's rights and a vocal advocate for a woman's right to choose. In 2004, she founded New Voices for Reproductive Justice, a leadership development community organization for Black women and girls. Under her leadership, the nonprofit has expanded its mission to improve the health and well-being of Black women, femmes, girls and gender-expansive people across Pennsylvania and Ohio. Mayes recently announced a bid to run for state Representative in the 24th Legislative District.
84. Sydney Etheredge
President & CEO, Planned Parenthood of Western Pennsylvania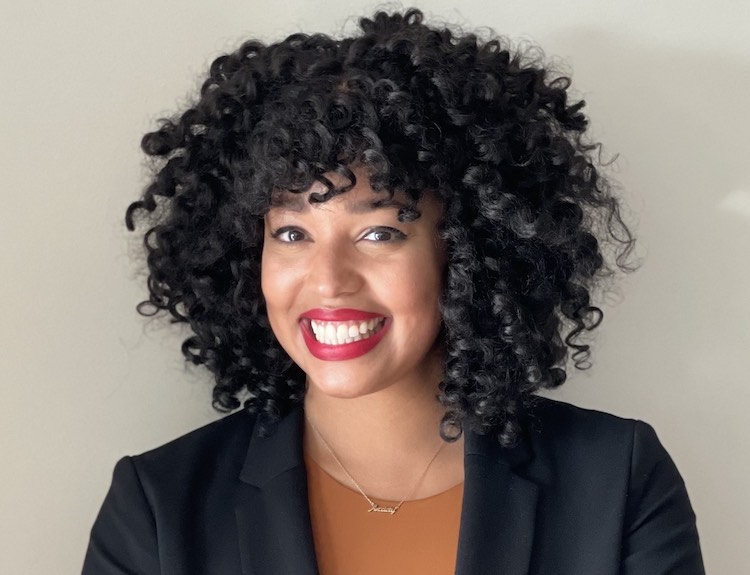 Last month, for the first time in nearly 40 years, Planned Parenthood of Western Pennsylvania welcomed a new leader. Sydney Etheredge brings a wealth of leadership experience, a passion for reproductive health, and a commitment to health equity to the organization. Etheredge comes to Planned Parenthood from Medicines360, where she was the associate director of national engagement. Before her time in western Pennsylvania, she worked for Planned Parenthood Federation of America for nearly 10 years, where she provided guidance on ways to further improve women's health practices.
85. Lenny McAllister
Senior Fellow, Commonwealth Foundation and CEO, PCPCS
Lenny McAllister is a leading voice for Black conservatives on local, statewide and national platforms. A political commentator who was once a contributor for the blog Hip Hop Republicans, McAllister's op-eds are featured in publications across the nation. In addition to his extensive work in politics and media, McAllister is an adjunct professor at LaRoche College in Pittsburgh. When he isn't using his platforms to bring attention to policy reform or civil rights, McAllister is advocating for equitable education.
86. Monica Taylor
Chair, Delaware County Council
When Dr. Monica Taylor isn't working on behalf of the constituents of Delaware County, she teaches at the University of the Sciences in Philadelphia, where she serves as the program director and associate professor of kinesiology. As a council member, Taylor took the lead to develop a health department for the county in the midst of responding to the coronavirus crisis. With the help of her colleagues, she was instrumental in getting Delaware County's first health department off the ground. 
87. Keith Leaphart
Founder, Philanthropi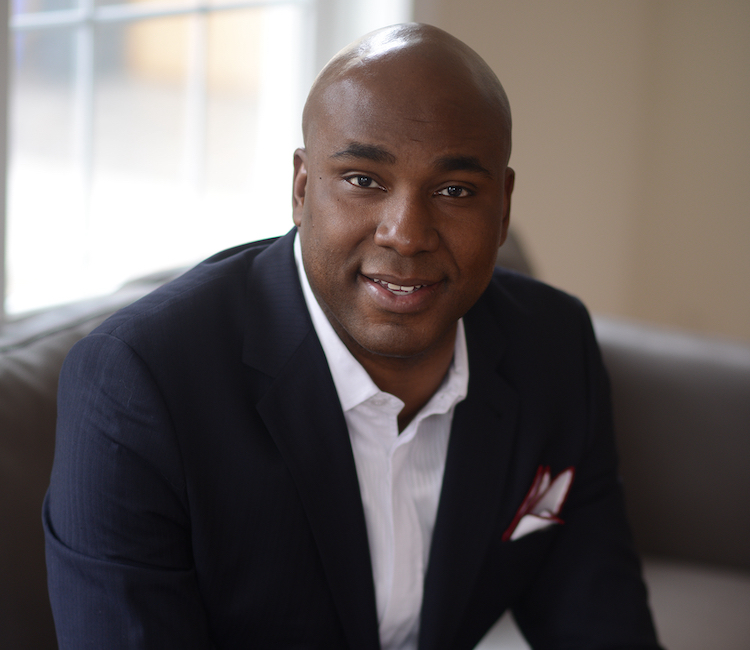 Keith Leaphart is a doctor, philanthropist and businessman. He has an active medical license and serves as a relief staff physician at Bryn Mawr Rehabilitation Hospital in Paoli. His parallel work in medicine and entrepreneurship has one common goal: to help as many people as possible. Leaphart considers his philanthropic endeavors among his most meaningful successes, as evidenced by his founding of the nonprofit Philanthropi, which focuses on making everyday giving easier, and by his role as chair of The Lenfest Foundation.
88. Charles Ramsey
CNN Contributor, Penn Law Policy Fellow
Charles Ramsey is a distinguished policy fellow at the University of Pennsylvania Carey Law School. Now retired, the former Philadelphia Police Commissioner remains a revered voice in law enforcement and police-community relations across the country. In 2014, then-President Barack Obama tapped Ramsey to co-chair a new Task Force on 21st Century Policing, which sought to improve relationships between police and the communities they serve. In 2017, he became a regular CNN contributor and is still considered one of the most respected influencers in law enforcement.
89. André Horton
Erie County Council member
André Horton is the first person of color to hold elected office in Erie County. As a member of the County Council, he initiated the Summer Jobs and More program, which provided more than 400 part-time summer jobs for local youth. He also introduced the concept of Community Benefit Agreements, which actively engages participants in a development process seeking commitments to job training and employment for residents in the 2nd district. Horton was a force in the fight for a community college for Erie County, which became a reality in 2020.
90. Darrell Choates 
Owner, Choates G. Construction LLC
Darrell K. Choates Sr. is creating a legacy that has already spanned four generations. The Black family-owned construction company, Choates G. Contracting LLC., is owned by Choates Sr., his father, son and grandson. The firm, headquartered in Philadelphia, has seven new multimillion-dollar contracts on the books and is heading several large-scale projects. Construction is not the only business Choates is managing: he also owns the Logan Enterprise Center and has expanded the Coates Family companies. 
91. Evan Frazier 
President & CEO, Advanced Leadership institute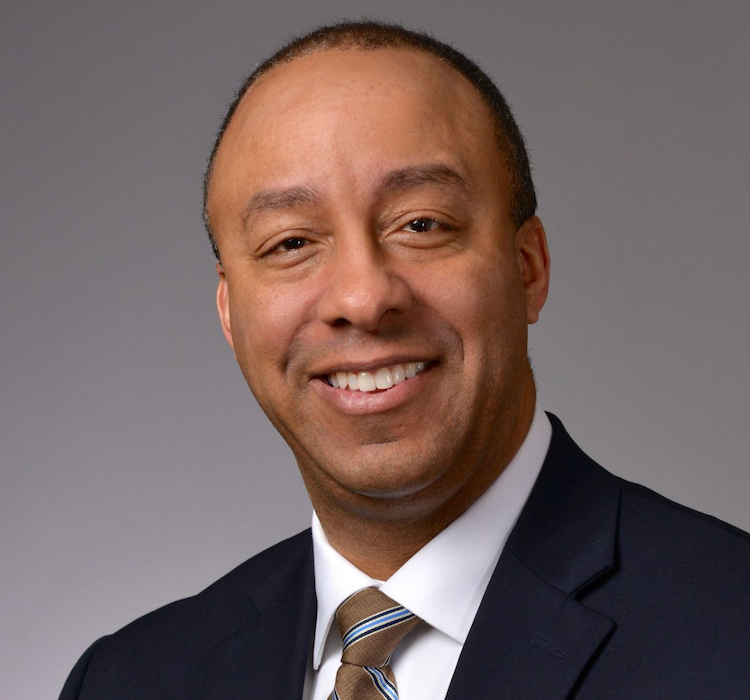 In 2017, Evan Frazier took on the task to lead the implementation of new initiatives focused on cultivating Black executive leaders and creating a pipeline for Black professionals seeking leadership experience in the Greater Pittsburgh area. Frazier is guiding and moving the organization forward with signature programs like the Executive Leadership Academy, which was executed in partnership with Carnegie Mellon University's Tepper School of Business. Prior to joining the Advanced Leadership Institute, Frazier was senior vice president of community affairs at Highmark Health.
92. Robert Collier Sr.
President, The Black Clergy of Philadelphia and Vicinity
The Rev. Robert Collier's main goal is to seek solutions to gun violence and identify preventative measures to fight crime in the state's poorest communities. Since his re-election, he's gathered with stakeholders, elected officials and community groups to form a collaborative resolution. Collier is an advocate for quality education and is committed to increasing voter engagement. He considers the BCPV as the moral voice for clergy. During the past two years, he's made an impact rallying behind renters facing eviction and issues regarding homelessness.
93. Kenneth Huston
President, Huston Trust Co LLC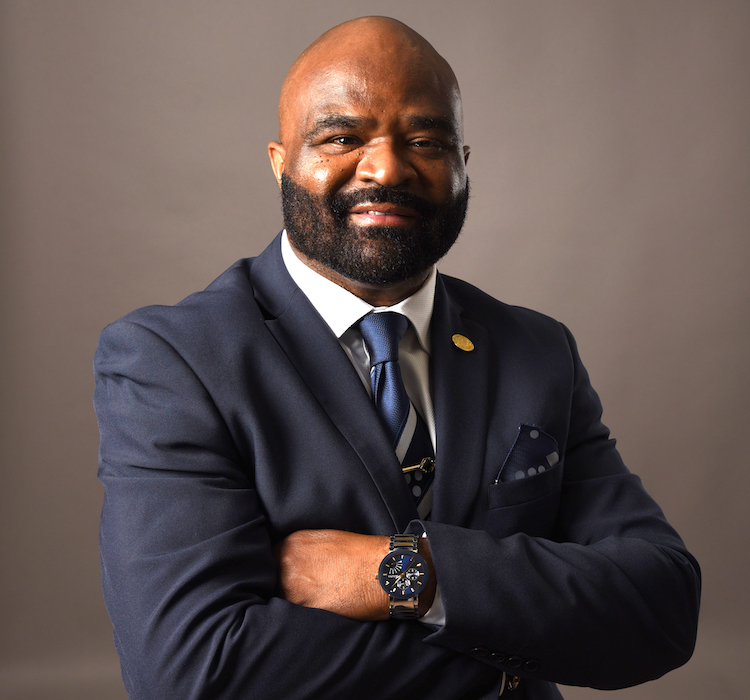 Kenneth Huston is the founder and President of Huston Trust Co LLC, which has several divisions, including commercial cleaning, construction waste removal, workforce development consultation and entrepreneurial development. He is also the executive director of Future Champs, Inc., a 501(c)3 workforce development group that supports youth and adults. Huston serves as the Pastor of Temple of Faith Ministries of Greensburg, which has laid claim as the oldest Church of God in Christ in Pennsylvania. 
94. Evelyn Smalls
President & CEO, United Bank of Philadelphia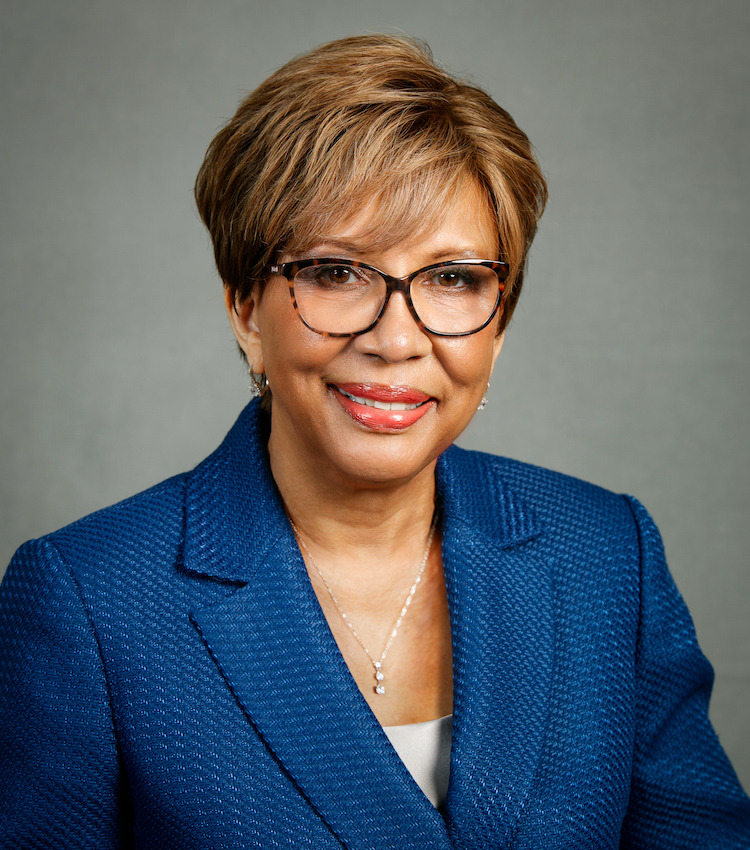 Evelyn Smalls has served as the president and chief executive officer of the United Bank of Philadelphia for nearly 22 years. Prior to her appointment to this role, she was the senior vice president of human resources and compliance of the minority-owned and controlled banking institution. Smalls oversees one of the last minority-owned banks in the region and still handles most day-to-day operations. She is also chair of the Philadelphia Authority for Industrial Development.
95. Quinta Brunson
Actor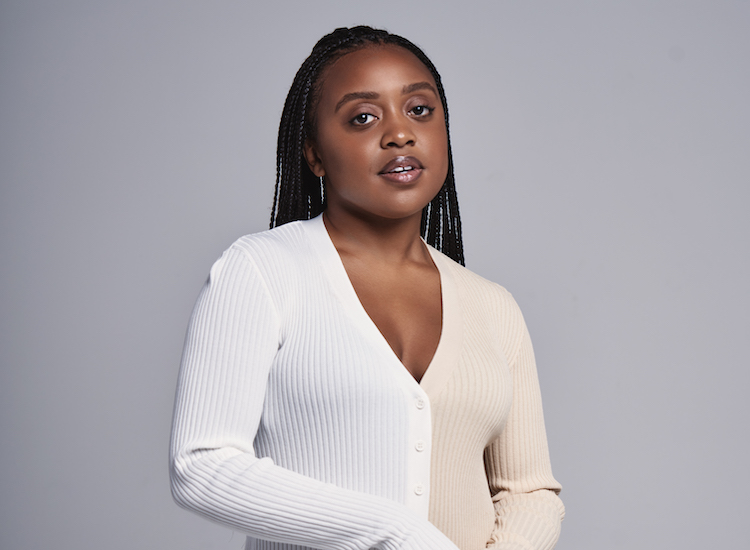 Viral comedy star-turned-actor Quinta Brunson is reaching national success with her new ABC sitcom, "Abbott Elementary." The West Philadelphia native created the series, which tells the story of an underfunded public elementary school in Philadelphia and the struggles the staff face everyday. Brunson stars as a second-grade teacher alongside fellow Philadelphia actor Sheryl Lee Ralph.The show has become a rare freshman success, gaining viewers with each successive episode. Brunson was honored early this year by Philadelphia City Council for her tough-but-loving tribute to her hometown.
96. Kenny Gamble 
Founder, Universal Companies
The legendary co-creator of the Sound of Philadelphia, Kenny Gamble, is many things to many people: famed songwriter and gold-record-making producer, political influencer, community activist, advocate and real-estate investor. He's had a tremendous impact over the past five decades as a cultural icon, a businessman and a philanthropist. Gamble founded Universal Companies and has purchased hundreds of abandoned houses, refurbished old storefronts and constructed modern townhomes, creating affordable housing in South Philadelphia.
97. Rodney McLeod
Safety; Co-founder, Philadelphia Eagles; Change Our Future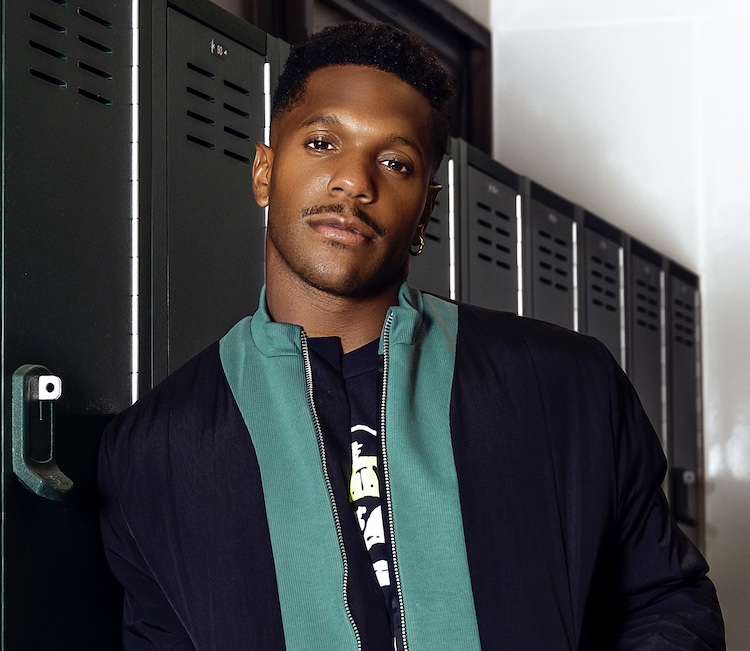 Throughout his six years as a Philadelphia Eagle, Super Bowl LII champion Rodney McLeod has been called a true leader both on and off the field. Through their nonprofit organization, Change Our Future, the Eagles safety and his wife, Erika, teamed up with WHYY to launch "Game Changers," an initiative to empower youth learning. Change Our Future's efforts to help Philadelphians include installing a wellness center at Olney High School, and its inaugural Sneaker Ball raised more than $200,000 for STEM and other student programming. 
98. Meek Mill
Co-Chair, REFORM Alliance 
For years, Meek Mill has been the center of attention for reasons ranging from his landmark probation case to his music to his legendary Christmas largesse. The Philadelphia native is now known as a champion for change as a co-chair of REFORM Alliance, an organization dedicated to criminal justice reform. Mill, who has been nominated for multiple Grammys, recently partnered with comedian Kevin Hart and 76ers co-owner Michael Rubin to donate $15 million to 110 Philadelphia-area private and parochial schools.
99. James Franklin
Head Coach, Penn State University football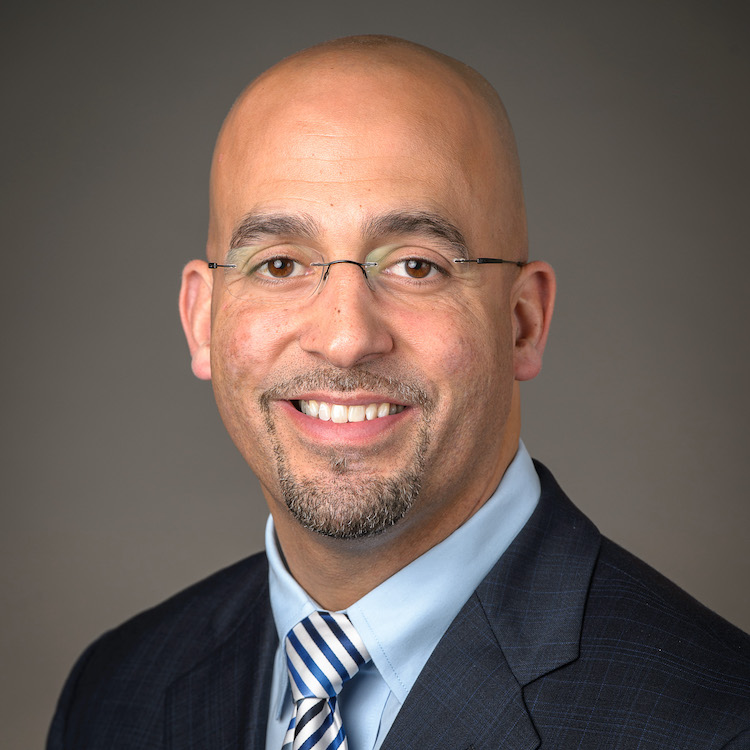 In 2014, James Franklin was named to lead one of the highest-profile programs in the country when Penn State made him its 16th head football coach. Franklin is one of only six current FBS coaches to lead his team to a bowl game in each of his first nine seasons. He attributes his success on the field to his teams' dedication to four core values: keeping a positive attitude, having the right work ethic, competitiveness and a willingness to sacrifice.
100. Davona Pacley
Podcaster, 'Our Erie,' Program Associate, Erie Arts & Culture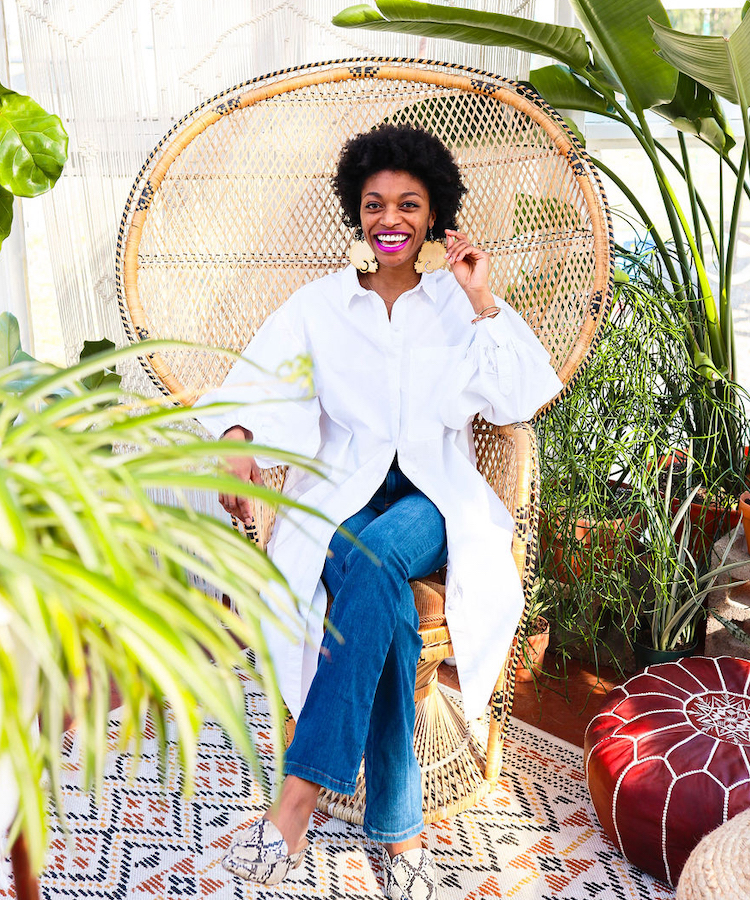 DaVona Pacley is an advocate for human rights and social justice. Pacley co-founded Erie's Black Wall Street, a group that helps Black entrepreneurs in Erie promote and cultivate their businesses. Praised as a multifaceted visionary, Pacley has turned her passions into action by co-founding the podcast, "Our Erie," which was recently named "Best Local Podcast" by the Erie Reader. In addition to being a member of Erie Arts & Culture and sitting on the Pennsylvania Commission on LGBTQ Affairs, she is a certified doula.
Correction: An earlier version of this list included an incorrect photo for Harrisburg Mayor Wanda Williams.
<< Return to The 2022 Power of Diversity: Black 100: 11-50