Capitol Beat
Citing leg injury, Scott Martin suspends gubernatorial campaign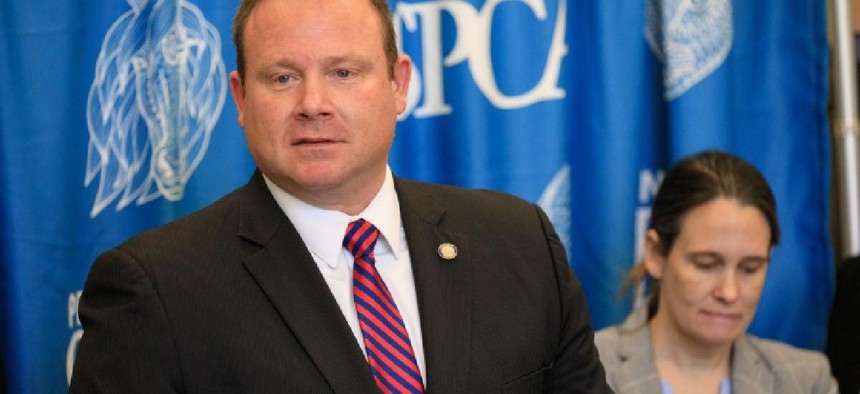 Republican state Sen. Scott Martin is bowing out of the state's 2022 race for governor, citing a recent leg injury that has impacted his ability to campaign. 
---
---
In a statement released Friday afternoon, Martin said continuing to campaign could put his ability to walk in danger, adding that the injury, which he suffered in early January, would hinder his campaign.
"The injuries to my leg were beyond a simple broken bone and included a severing of numerous ligaments and tendons in my ankle that are going to require greater and
longer rehabilitation than I originally hoped would be necessary," Martin said. "Continuing to campaign in the coming months would put my future ability to walk without impediment in danger, which is something I cannot do to my own family. It would also mean that I would be unable to campaign in the manner I feel the people of Pennsylvania and the countless supporters who have come to our effort deserve."
Martin called the decision "disappointing," but said he would continue to fight for conservative policies in the state Senate. 
Martin entered the race last December, listing education, anti-abortion policies and election security as some of his chief priorities.