Campaigns & Elections
Democratic group commits $10M to fight election misinformation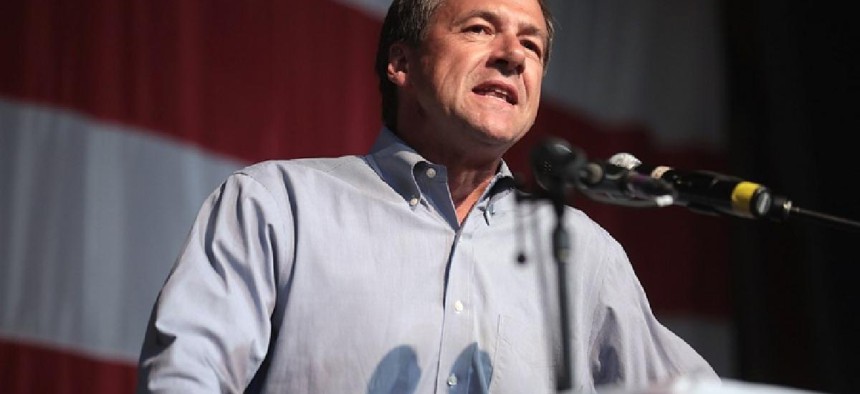 A national Democratic super PAC announced Wednesday that it is launching a $10 million effort to identify and defeat Republican candidates running for elected roles that oversee elections in key battleground states, including Pennsylvania.
American Bridge 21st Century's "Bridge to Democracy" program comes as allies and supporters of former President Donald Trump continue to spread debunkedclaims and lies about widespread voter fraud in the 2020 presidential election in the leadup to both this year's midterms and the 2024 presidential election. 
American Bridge said it will focus heavily on elected offices that craft election policy and oversee election administration, including secretaries of state, attorneys general, county election boards, state legislatures and state courts, among others. 
The program will begin by zeroing in on 12 battleground states: Arizona, Colorado, Georgia, Kentucky, Michigan, Minnesota, Nevada, New Hampshire, North Carolina, Pennsylvania, Texas and Wisconsin. The organization has already hired 22 staffers to support the initiative, which will look to lift up Democratic candidates and highlight Republican candidates who have promoted false claims and lies about election results and processes. According to a memo it released about the program, American Bridge plans to use traditional media, social media and earned media to "weaponize" their findings. 
"There's been a lot of national attention on the Republicans at the national level who refused to certify Joe Biden as the rightful winner of the election, and the sham audits and lawsuits that were pursued by Donald Trump and his allies," said former Montana Gov. Steve Bullock, now a co-chair of American Bridge. "There's been less attention on just how close state and local officials who run our elections came to overturning the elections in the states."
Given American Bridge's background in opposition research, Bullock said the $10 million campaign will focus on GOP candidates at the state and local levels who are campaigning on false claims about the 2020 election. 
"We have the resources to fight back," Bullock said. "And we're going to make sure that Americans know where not just their federal elected officials and those who hold statewide office stand on Trump's Big Lie, but we're also going to expose folks who administer elections locally, who buy into the grotesque and undemocratic conspiracy theories that are really at the centerpiece of the (Republican National Committee) strategy."
Jess Floyd, the president of American Bridge, said during a press conference today that the 2022 race for governor in Pennsylvania is pivotal to the direction of election-related policy and administration. 
"Depending on the state, elections are run and sort of administered in different ways, and so the down-ballot races that we're looking at – in a place like Pennsylvania – the governor's race is crucial because they're going to nominate the secretary of state," Floyd said. 
In a strategy memo, American Bridge also listed York County as one of its key targets because all three county commissioners are up for reelection in 2023. 
Floyd wrote in the memo that at the county level, "the electoral system is especially vulnerable to Republican officials who oversee the vote certification process for blue-leaning cities within those counties." 
"In places like Pennsylvania's York County, a red county surrounds the city of York, which is more Democratic and contains a significant minority population, at particular risk for disenfranchisement through bad-faith election administration," Floyd continued.
Pennsylvania has been in the national spotlight from the moment polls closed in November 2020, with doubt on the presidential election results immediately cast by Trump and many Republican state lawmakers, dozens of whom wrote to Congress after the election asking to block the state's electoral votes from being certified. 
State Sen. Doug Mastriano, a 2022 gubernatorial candidate, was subpoenaed just this week by a U.S. House panel investigating the Jan. 6, 2021 attack on the U.S. Capitol. U.S. Rep. Bennie Thompson, who chairs the select committee, said Mastriano was subpoenaed due to a resolution he sponsored that sought to have the General Assembly appoint an alternate slate of electors.
Thompson also expressed a desire to learn more about Mastriano's presence in Washington, D.C. during the insurrection, as well as conversations he had with Trump following the 2020 general election. 
American Bridge officials said they have already started tracking races as part of the Bridge to Democracy initiative. The organization also plans to update its target list as the 2022 and 2024 election cycles evolve.